Find Homes For Sale With This Arizona Cities Home Search
Easy To Use Arizona Cities Home Search For Top Arizona Cities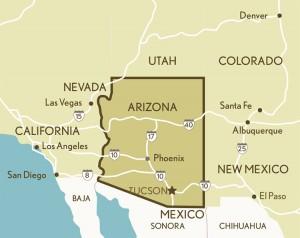 Buying a home in one of larger
Arizona cities
is different for everyone. Many people want warm year around weather and lots of sunshine.
Tucson
is the second largest on the Arizona cities and has 320+ days sunshine.  Others want to be able to play golf the year around, swim, play tennis or hike on any given day.
All of these can be found in many of larger Arizona cities. Some people want to live in Arizona the year around, some not. Like so many things, the decision to buy a home in one of the larger Arizona cities is personal. Life styles and personal interests are key to the decision.
Accordingly, there are many things to consider and the overall cost of living is one at the top of most of our clients list.
Other considerations on many of our clients lists, include: specific neighborhoods, health facilities, schools and of course home prices. Arizona has dramatically different landscapes and temperatures throughout the state. Elevation, topography and temperatures will vary dramatically.
Here is a list of popular Arizona cities with homes for sale and information on each that you may find useful.
One of the popular Arizona cities in Southern Arizona is Tucson. Tucson is surrounded by dramatic mountain ranges and Sonoran desert. Tucson residents can literally go skiing in the morning and play golf in the afternoon. Use our MLS Tucson home search to review homes for sale in Tucson Az.
There are many reason why this state is so great. It is also why it is important to have a local Arizona real estate agent to help you.
If you are considering Arizona real estate in Tucson, we would like to work with you. We have worked with many clients. From first time home buyers to those interested in luxury home ownership. Let us assist you in finding the right home for you in Tucson, AZ.
our backgrounds. Read what our clients have say about us. We are the PROFESSIONALS in Tucson Arizona Real Estate.
Recent trends in Arizona real estate indicate that prices are continuing to increase. Both buyer's and seller's are resetting their understanding of the value of property in today's market.
Inventory in Tucson is relatively low and prices are up from prior years. Between December 2011 and December 2012, the average selling price for a single family Tucson home went from $163,527 to $174,253. That is an increase of 6.6%. More on Tucson Real Estate Market Trends.
Want to search Tucson home sales listings, Tucson Arizona Real Estate For Sale OR all Tucson MLS listings?We can help.
Sign UP to receive daily HOME TRACKER UPDATES – OR – Our Monthly NEWSLETTER – OR – Tucson Real Estate INFORMATION. And get regular updates on the Real Estate Market and events in Tucson, AZ.
Arizona Cities Home Search
was last modified:
July 14th, 2015
by
Questions about the Tucson Real Estate Market or Tucson Homes for Sale?
Call Us – 520 940 4541 OR complete the – CONTACT FORM – and we will get right back to you!
Arizona Cities Home Search
was last modified:
July 14th, 2015
by
Arizona Cities Home Search
was last modified:
July 14th, 2015
by