Absolutely Awesome French Cuisine At Cafe Francais Tucson AZ
Cafe Francais Is Hidden Away In Plaza Palomino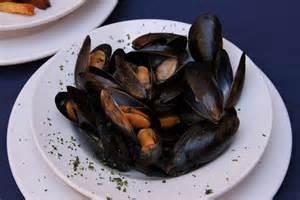 Cafe Francais answers the question; "Where can you find French cuisine in Tucson, Arizona?"  This unique Cafe is noted for its French dishes and pastries. Located in Plaza Palomino, Cafe Francais is a bit challenging to find.
Getting to Plaza Palomino is the easy part. It is on the southeast corner of Swan and Fort Lowell. Finding the Cafe in the interior section of the plaza is harder. But worth the effort.
As soon as you enter, you see an expansive pastry case. Behind the glass is an unmatched array of delicious enticements.
This quaint Parisian style cafe was open in 2012 by Maurice and Nicole Cochard. Both from the Burgundy region of France. Maurice had been recruited from France to be head chef at a Four Star French restaurant in Colorado.
Maurice and Nicole left Colorado and headed to Tucson, AZ. They started their first restaurant Le Delice. After closing Le Delice in 2012, they opened Cafe Francais Tucson.
The restaurant is more bakery then restaurant. Cozy seating inside with about 12 tables and outside patio seating with 10+ tables. The shady patio is a pleasant respite from a hectic day of shopping. Cafe Francais offers a casual and comfortable place to experience some excellent French food.
Cafe Francais Tucson AZ Location and Hours
2930 N Swan Rd – MAP
Tucson, AZ 85712
Or call
(520) 326-1155
Hours Breakfast & Lunch :
Tuesday – Saturday 8:00am to 3:00pm
Breakfast & Sunday Brunch 8:00am to 3:00pm
Patisserie open until 4pm Tuesday – Sunday
Note – Dinner is NOT served during the summer months. Check their Website for Menus and Dinner Hours.
Plaza Palomino
Plaza Palomino offers a unique blend of shops and restaurants. Opened in 1983, the Plaza has gone through ups and downs along with Tucson's economy. Stores have come and gone, but Plaza Palomino has remained a popular place to shop and dine.
There are many fine shops and boutiques in Plaza Palomina. Notable among them are Maya Palace, J Gilbert Footwear and Darlene Morris Antiques.
Plaza Palomino dining includes Vero Amore, La Placita Café and Café Francais.
Conclusion
French cuisine in the Sonora Desert may seem to an oxymoron. But Cafe Francais brings just that. Cafe Francais is the place in Tucson to find authentic French cuisine & pastries.
Cafe Francais lives up to is reputation as "A Touch of Paris in Tucson"
Moving to Tucson or planning for that future place to call home? We can help!
We are THE professionals in Tucson real estate. Give us a call – 866- 316-5575 – to discuss your home buying interests in Tucson or Southern Arizona.
Questions about the Tucson Real Estate Market or Tucson Homes for Sale?
Call Us – 520 940 4541 OR complete the – CONTACT FORM – and we will get right back to you!
Cafe Francais Tucson AZ
was last modified:
August 23rd, 2016
by
Sign UP to receive daily HOME TRACKER UPDATES – OR – Our Monthly NEWSLETTER – OR – Tucson Real Estate INFORMATION. And get regular updates on the Real Estate Market and events in Tucson, AZ.
Cafe Francais Tucson AZ
was last modified:
August 23rd, 2016
by
Cafe Francais Tucson AZ
was last modified:
August 23rd, 2016
by