The City Of Tucson AZ
Tucson AZ Offers Modern Lifestyles In The Historical Old West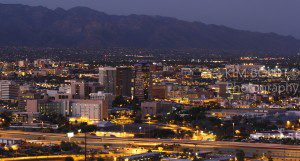 Tucson AZ is one of the oldest continually inhabited areas in North America. Hohokam Indians are a key part of Tucson history and farmed here for 4,000 years before Spanish missionaries and soldiers came in the later part of the 1600s.
Tucson AZ sits in a Sonora Desert Valley and surrounded by five mountain ranges. The City of Tucson is very large with nearly 600 square miles within its boundaries. The City of Tucson offers residents an array of natural landscapes, desert vistas, and mountain views.
The Coronado National Forest, Catalina State Park, Ironwood Forest National Monument, and Saguaro National Park are all located in or near Tucson AZ. For more on the history of Tucson Arizona – Go!
Search Homes For Sale In Tucson Arizona
Great Place To Live – Lots To Do
Tucson Arizona offers an incredible array of things to do, places to dine, annual events, entertainment and, yes, places to shop. The weather in Tucson AZ means outdoor activities can take place the year around. Golf, hiking, and Tucson special events are held throughout the year. Yes, it is warm in the summer, but you don't have to shovel the sunshine! There are lots of things to do in Tucson – FIND THEM HERE!
The University of Arizona
The University of Arizona is located in the central area of Tucson. This brings a vibrant lifestyle to the downtown areas. Athletics play an important role at the U of A with basketball, football, baseball, and women's softball being nationally ranked teams. Parents of U of A students frequently purchase condos instead of using student housing as an investment opportunity.
Here is some helpful information, we hope, to give you a better feel for Tucson AZ and the array of things to do.
About Tucson AZ and Arizona



Tucson AZ Historic Neighborhoods
Tucson AZ And Southwest Home Decor
Tucson Lifestyles  And Other Information
While the Tucson Real Estate market has improved significantly since 2011, there are still homes for sale that are bank owned. These homes can be good deals as long as you don't mind the time it takes and the frustrations that will arise.
Do you think Tucson AZ could be the place for your next home? Whether it's a resale or a newly built home, we can help!
Want to receive daily email updates on new Tucson Arizona homes listings and price changes meeting your specific criteria? We can help! Check out our background and experience, the give us a call 520 940 4541.
Sign UP to receive daily HOME TRACKER UPDATES – OR – Our Monthly NEWSLETTER – OR – Tucson Real Estate INFORMATION. And get regular updates on the Real Estate Market and events in Tucson, AZ.
City Of Tucson AZ
was last modified:
August 30th, 2017
by
Questions about the Tucson Real Estate Market or Tucson Homes for Sale?
Call Us – 520 940 4541 OR complete the – CONTACT FORM – and we will get right back to you!
City Of Tucson AZ
was last modified:
August 30th, 2017
by
City Of Tucson AZ
was last modified:
August 30th, 2017
by