Desert Diamond Casino And Tucson Restaurants
Desert Diamond Casino Restaurant Reviews – Sahuarita Arizona
The
Desert Diamond Casino
is just off I-19 a few minutes South of Tucson. This Tucson casino offers a variety of activities and dining options.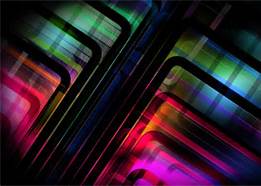 Desert Diamond Casinos are owned by the Tohono O'odham Nation.  Many well known arts perform in these Tucson casinos. Fun activities, good food and games of changes are all there.
The Desert Diamond Casino in Sahuarita is open all year. Take in a dinner and a show or merely grab lunch.
Programs and concerts are held in the Desert Diamond Entertainment Center.  This is  a impressive facility for any Tucson casino.
The Desert Diamond Casino offers special promotions. These "promos"  include gambling and rooms. You must be 21 to go into the gaming areas of a Tucson casino.
Agave Restaurant Reviews. Agave is one of Tucson restaurants with great surprises. Agave provides exceptional cuisine. The Agave's Executive Chef has produced culinary excellence and many"New" American delicacies.
Beef, sea food, Pasta and various Specialty dishes are on the menu. Only the freshest ingredients are used.
For casual dining go "al fresco".  This is patio dining at its finest. Spectacular Arizona sunsets are an everyday event.
Agave Restaurant is at the Sahuarita site and open seven days a week,
Diamond Buffet Restaurant Review – The Diamond Buffet delivers an incredible variety of delicious food at one low price.  The Buffet is dishing up some vibrant, new enhancements!
Diamond Grill Restaurant Review – When you're on a roll and need something quick and delicious get to the Diamond Grill.
The menu has many favorites. Soups, tossed salads, and specialty sandwiches abound. Meals are served quickly to get you back to the fun. The Diamond Grill is open 24 hours a day, seven days a week.
Sports Bar Restaurant Review – This Desert Diamond Casino bar has nine beers on tap. An updated food menu makes this Sports Bar a great place for sports fans.
Desert Diamond Casino
1100 W. Pima Mine Road
Sahuarita, AZ 85629
Website
Driving Directions: From Tucson head South on I-10. Exit at Pima Mine Road and follow the signs to the Desert Diamond Casino. MAP to the Desert Diamond Casino in Tucson.
Conclusion
The Desert Diamond Casino is a popular spot for residents and visitors that appreciate the opportunity to make a "wager". IF that isn't your interest, Desert Diamond Casino also has live entertainment and a wide range of dining experiences.
Rancho Sahuarita Homes are near the Desert Diamond Casino at Pima Mine Road.
Looking for Tucson Real Estate OR Searching Homes In Tucson For Sale? We Can Help!
Sign UP to receive daily HOME TRACKER UPDATES – OR – Our Monthly NEWSLETTER – OR – Tucson Real Estate INFORMATION. And get regular updates on the Real Estate Market and events in Tucson, AZ.
Desert Diamond Casino in Tucson
was last modified:
August 12th, 2015
by
Questions about the Tucson Real Estate Market or Tucson Homes for Sale?
Call Us – 520 940 4541 OR complete the – CONTACT FORM – and we will get right back to you!
Desert Diamond Casino in Tucson
was last modified:
August 12th, 2015
by
Desert Diamond Casino in Tucson
was last modified:
August 12th, 2015
by