Grand Canyon Arizona
Grand Canyon – National Park Map & Information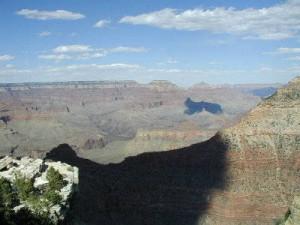 Grand Canyon National Park
is truly one of the Wonders of the World.  It realey should be seen by everyone.  It is located in Northwest Arizona and Southeast Nevada. It provides amazing views and makes one wonder how this could ever have been created.
Grand Canyon National Park is about a 6 hours drive from Tucson.  It is a great weekend trip for the family. If you are spending a few days in Northern Arizona be sure to visit the other great things to see and do.
Considering a move to the Grand Canyon State? As Top Tucson Realtors we can help you! Go to our Tucson homes and Tucson Real Estate home page and start your search – OR
Review All Tucson Homes for Sale
Receive FREE Property Updates

–

Receive e-mail updates for Tucson AZ homes matching your
search criteria and the ability to save

ALL

of your searches and favorite properties to view later.


Questions about the Tucson Real Estate Market or Tucson Homes for Sale? Call Us 866 316 5575 OR complete the CONTACT FORM and we will get right back to you!
The Grand Canyon is considered one of the natural wonders of the world.  The exposed geologic strata rise over a mile above the river.  The Grand Canyon is one of the most complete records of geological history that can be seen anywhere in the world.
Geologic formations such as gneiss and schist found at the bottom of the Canyon.  They date back 1,800 million years.  This geologic incline creates a diversity of biotic communities.  Five of the seven life zones are present in the park.
The entire park area is considered to be semi-arid desert.   Distinct habitats are located at different elevations along the 8,000 foot elevation gradient. Near the Colorado River, riparian vegetation and sandy beaches prevail.   Just above the river corridor a desert scrub community exists with a wide variety of cacti and warm desert scrub species.
A pinyon pine and juniper forest grows above the desert scrub.   They can be found up to 6,200 feet.   Between 6,200 feet and 8,200 feet ponderosa pines are abundant.  On the North Rim, above 8,200 feet, a spruce-fir forest tops out the park.
The dry climate has been instrumental in preserving many prehistoric fossils deep within caves in Grand Canyon's geologic formations.
[sq_pop_shortcode popup_id="3872880″ appear_position="pop_top_right" appear_behavior="pop_timer" appear_behavior="pop_timer" background_color="pop_bg_transparent" display_area="pop_display_particular" background_cover="pop_cover_no" frequency="once" delay="4″ ]
Grand Canyon National Park Map – Arizona
was last modified:
August 4th, 2015
by