Tips On How To Buy A House In Tucson Arizona
How To Buy A House In Tucson AZ Starts By Selecting A Top Tucson Realtor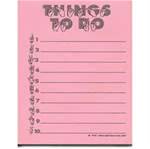 The steps on how to buy a house in Tucson are most likely similar to other areas of the United States, however there are a few big exceptions.
First, the home buying process in Tucson, actually all of Arizona, does not require an attorney be involved. Arizona State statutes established that a licensed Arizona Realtor has the authority to act on behalf of a client as an attorney. It should be noted that this authority is provided ONLY on matters related to the Arizona real estate purchase contract.
Second, even though a Arizona Licensed Realtor has the authority to represent their client as an attorney, not all licensed Arizona Realtors have the same level experience and background to "really" represent you.  To be a licensed Arizona Realtor a person ONLY needs to:
Be 18 years old
Complete a 90 hour licensing course
Pass a real estate school and State examination
Anything missing ???
How about related educational background & meaningful EXPERIENCE !
A critical question to ask yourself when selecting a Tucson Realtor should include "how qualified are they to meet my real estate interests and objectives?" While the steps to buying a house in Tucson may be "straight forward" but it is big financial commitment. However, a Realtors background and experience will help ensure considerations "outside" the contract are identified and discussed during the home buying process.
If you want a Tucson Realtor Team with the background and experience to answer your questions on how to buy a house in Tucson AZ – read our Profiles.  We strongly believe we provide a level of professional experience unmatched in Tucson Real Estate. Want more? Read what our clients have said about our professional approach.
Easy Tucson MLS Online Home Searches
Here is more information on the Tucson AZ home buying process. We believed the more you know, but better home buying choices you will make.
How To Buy A House In Tucson – Things To Know About Arizona And Pima County

How To Buy A House In Tucson – Steps in The Process And Related Information

How To Buy A House In Tucson AZ – Get It Inspected
Understand How To Buy A House In Tucson AZ – Other Information

How To Buy A House In Tucson AZ
was last modified:
June 2nd, 2016
by