Kingfisher Is A Top Tucson AZ Restaurant
Kingfisher – Tucson Seafood Eaterie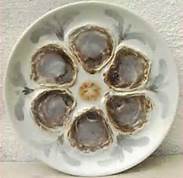 Kingfisher Restaurant Reviews.
Kingfisher is known for great seafood. Seafood that includes dependable oysters.
Kingfisher
is an excellent and long-running success in Tucson restaurants.  The menu includes a variety of non seafood items for those craving meat and fowl. Menu items are reasonably priced.
The friendly bar and outstanding wine list will make the experience one to remember.";
The building is not much from the outside. However, the classic interior embraces the charm of by gone eras. Sit down and have a flash back to the style of vintage Los Angles and Las Vegas. You just might imagine the vibe of  the "Rat Pack".
Diners looking for an excellent seafood meal will not disappointed at Kingfisher restaurant Tucson. Inside the doors is a roomy and stylish dining area with a huge number of booths. No matter what you think of the building, the food is outstanding.
The wait staff at the Kingfisher are also attentive, pleasant and efficient.
Exceptional sea food in old-time 1980's decor. This unique Tucson AZ restaurant still has the retro decor that LA restaurants are trying to create as the 'new' retro thing. It's great.
For the late night diners, Kingfisher is among the handful of Tucson eateries that remains open late.
Kingfisher can be found on the street corner of Grant Road and just east of Tucson Blvd. Hours are:
Monday through Friday
Lunch menu- 11:00 AM to 3:00 PM
Late Night menu – 3:00 PM to 5:00 PM
Dinner menu- 5:00 PM to 10:00 PM
Late Night menu- 10:00 PM to midnight
Saturday and Sunday
Dinner – 5:00 PM to 10:00 PM
Late Night – 10:00 PM to midnight
Kingfisher
2564 East Grant Road
Tucson, Arizona
(520) 323-7739
Website
Conclusion
The dining in Tucson may not be nationally recognized but it is outstanding. For those interested in good seafood in the desert and a unique setting, the Kingfisher is a place to try. Create dining and entertainment are a hidden part of the Tucson lifestyle. Tucson, come for the sun, stay for a lifetime.
Looking for a home in Tucson Arizona OR just considering a Tucson winter retreat condo? We can help!
Sign UP to receive daily HOME TRACKER UPDATES – OR – Our Monthly NEWSLETTER – OR – Tucson Real Estate INFORMATION. And get regular updates on the Real Estate Market and events in Tucson, AZ.
Kingfisher Tucson AZ
was last modified:
August 7th, 2015
by
Questions about the Tucson Real Estate Market or Tucson Homes for Sale?
Call Us – 520 940 4541 OR complete the – CONTACT FORM – and we will get right back to you!
Kingfisher Tucson AZ
was last modified:
August 7th, 2015
by
Kingfisher Tucson AZ
was last modified:
August 7th, 2015
by