Sunflower Continental Ranch Is a Del Webb Adult Community

Find Sunflower Continental Ranch Homes For Sale With Descriptions, Picture & Maps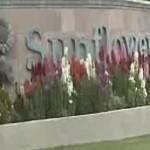 See ALL Sunflower Continental Ranch Homes for Sale!
Sunflower Continental Ranch is in Marana AZ. Marana is in Northwest Tucson. Sunflower Continental Ranch is a Del Webb development. Residents have easy access to the I 10 freeway. Trips to Tucson are less than 20 minutes. Phoenix is about an hours drive.
Residents enjoy many amenities in the immediate vicinity of Marana and Tucson.
Sunflower Continental Ranch offers residents a range of activities. This is a warm and friendly community. The central clubhouse provides a place for new comers to get acquainted quickly.
Sunflower Continental Ranch is nestled in the foothills of Safford Peak.  This is adjacent to the Saguaro National Park. With 967 home it is a smaller community. Homes have views of the magnificent Sonoran Desert of Southern Arizona.
Sunflower Continental Ranch is at the base of the Tucson Mountains.  Sunflower Continental Ranch is just one part of the greater Continental Ranch master-planned community. A community that will have just over 5,000 homes.
This very active community features lighted tennis courts with a "Pro-Bounce" surfaces. A state-of-the-art fitness center. There is also a heated pool and spa. The clubhouse has computers, billiards, crafts and game rooms for the residents' enjoyment.
Sunflower Continental Ranch is minutes from Tucson's world-class medical facilities.  Sports at the University of Arizona, arts and entertainment are nearby. Sunflower offers homeowners easy accessibility to Tucson and Phoenix. Two international airports are easy to get too. Tucson International and Phoenix International.
Searching for THE ideal location for the next phase of your active adult life? Check out Sunflower Continental Ranch!
The active adult community of Saddlebrooke is 8 miles north of Oro Valley, AZ. Saddlebrooke homes have more amenities and activities including golf. Looking for retirement communities in Tucson? We can help!
Sign UP to receive daily HOME TRACKER UPDATES – OR – Our Monthly NEWSLETTER – OR – Tucson Real Estate INFORMATION. And get regular updates on the Real Estate Market and events in Tucson, AZ.
Sunflower Continental Ranch A Tucson Retirement Community
was last modified:
April 20th, 2014
by
Questions about Tucson Homes, Tucson Real Estate Market or Sunflower Continental Ranch Homes for Sale? Call Us 866 316 5575 OR complete the CONTACT FORM and we will get right back to you!
[sq_pop_shortcode popup_id="5784182″ appear_position="pop_top_right" appear_behavior="pop_on_exit" appear_behavior="pop_on_exit" background_color="pop_bg_transparent" display_area="pop_display_particular" background_cover="pop_cover_no" frequency="once" delay="0″ ]
Sunflower Continental Ranch A Tucson Retirement Community
was last modified:
April 20th, 2014
by