Tucson Housing Market And Real Estate Report For March 2014
Tucson Housing Market Update With Tucson MLS Statistics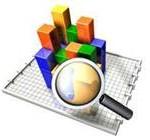 See ALL Tucson Homes For Sale With Descriptions and Pictures
Tucson Housing Market Report For March 2014 
March 2014 saw strong improved over February. March Average sales price, list price and median sales priced increased at or above 2.0%. Total homes under contract also increased a whopping 10.81%
March cash buyers accounted for 33.5% of sales. Conventional loans held 37.1% of sale.
Review the Tucson Real Estate Trends 2006 to 2012 annual data.
March 2014 Active Listings ( inventory of homes for sale ) decreased marginally to 5,705 units. That is a .28%% decrease from February. Year over year March 2014 Active Listings increased 35.51% from March 2013.
Here is "the rest of the story" from the Tucson Real Estate MLS for March 2014 -

SALES:
Median Sales Price: The March median sale price was $162,000, which was an increase of 2.53% from February. The March 2014 median price was up 7.96% over March 2013. 
Under Contract:  March Pending Sales jumped up 10.81% over February 2014. March units under contract declined 19.87% from March 2013.
Total Unit Sales: March Unit Sales increased by 17.69% over February to 1,131 units. However, Year over year unit sales for March were down 14.90%.

Average Sales Price: March Average Sales Price was $200,479 which was up 1.98% from February. The year over year Average Sale Price for March was up 4.48% from March 2013.

Cash Sales: March cash sales were at 33.5% of March transactions. Conventional loans were at 37.1% of March sales.
LISTINGS:
Average List Price: March average listing price rose 2.20% to $207,255. Year to year listing price increased 4.67% over March 2013. 
Average Days on Market: March DOM decreased to 62 days. Off 1 day from February.

New Listings:  March 2014 new listings rose by 1.97% to 2,126. Compared to March 2013 this is up 10.10%
Active Listings: March Active Listings stand at 5,705. That is essentially flat from February which was at 5,721. Year over year, March 2014 is up 35.51% over March 2013.

Go to the Tucson housing report archives for a look at recent housing reports. Our outlook for 2014 is available in our December issue of Tucson Realty Review.
Search the Tucson MLS for your dream home in Tucson Arizona using your criteria.  Use the Tucson MLS Map to see where the Tucson MLS Areas are located.
If you "really" want the home, make a "reasonable" offer.  We work with our buyers to present an offer – THEY – feel good about.  Some low ball offers are getting the job done.   Some aren't.   
You have to ask yourself, "will I feel bad if I don't get this house?"   If the answer is no, then put in an offer you would feel is a steal and see what happens. If the answer is yes, put in an offer you and your realtor think is reasonable.
We will work with you to understand you objectives and analyze the market to determine – as best we can – a price range for the home you want to buy or sell.
Looking for a home in Tucson or planning for a future retirement in Tucson AZ? We can help!
Register on our website with the "Log In" button in the upper right. You can save your searches and get daily email updates. Its FREE!
Questions about the Tucson AZ Real Estate Market or Tucson Homes for Sale? Call Us 866 316 5575 OR complete the CONTACT FORM and we will get right back to you!
Check out our recent Tucson Real Estate Newsletter.  Review the economic & financial information for Tucson Arizona -READ And check out our archived Tucson newsletters