Easy Tucson MLS Zip Code 85711 Home Search
See Homes In Tucson MLS Code 85711 With Description, Pictures And Maps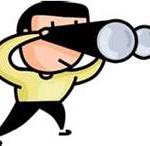 Tucson MLS Zip Code 85711 is in the Southeast section of the Tucson Central MLS area.
Homes in Tucson MLS Zip Code 85711 can range from under $100,000 to over $400,000.
Review Homes for Sale in Tucson MLS Zip Code 85711
Under $150,000
$150,000 – $250,000
Over $250,000
Homes in this Tucson Zip Code are East of the University of Arizona. Tucson neighborhoods in this Zip Code are bounded by Speedway to the North, Alvernon to the East, E Golf Links to the South and S. Wilmot to the East
Great sports and shopping are nearby for homes in this Tucson Zip code. Park Place Mall, Randolph Golf Courses, Freedom Park and the Golf Links Sports Complex are in the area.
Points of interest include the Hotel Congress developed in 1919. The Art Deco Fox movie theater designed in 1929. The Rialto Theatre was opened in 1920. One of the oldest is St. Augustine church finished in 1896.
The El Charro Café is Tucson's age-old eating place in central Tucson.
Homes in Tucson MLS Zip Code 85711 are East of the University of Arizona. UA is situated in midtown and notable structures include the Arizona Stadium and McKale Center.
Historic Tucson High School was featured in the 1987 film Can't Buy Me Love. The Arizona Inn was built in 1930 and remains a great place to stay or dine.
Central Tucson and many other areas are bicycle-friendly. Third Street is bike-only except for local traffic and goes by the historic houses of the Sam Hughes neighborhood.
If you are looking for a home in Tucson MLS Zip Code 85711, we can help. Register on our website with the "Sign In" button in the upper right. You can save your searches and get daily email updates. Its FREE!
Sign UP to receive daily HOME TRACKER UPDATES – OR – Our Monthly NEWSLETTER – OR – Tucson Real Estate INFORMATION. And get regular updates on the Real Estate Market and events in Tucson, AZ.
Tucson MLS Zip Code 85711 Search
was last modified:
April 28th, 2015
by
Questions about the Tucson Real Estate Market or Tucson Homes for Sale?
Call Us – 520 940 4541 OR complete the – CONTACT FORM – and we will get right back to you!
Tucson MLS Zip Code 85711 Search
was last modified:
April 28th, 2015
by
Return To Tucson Zip Code Home Search
Tucson MLS Zip Code 85711 Search
was last modified:
April 28th, 2015
by
Tucson MLS Zip Code 85711 Search
was last modified:
April 28th, 2015
by