Active Adult Retirement Communities Tucson

Active Adult Retirement Communities Tucson Homes For Sale – Descriptions, Features, Pictures & Maps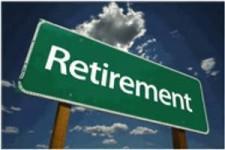 Retirement Communities Tucson.
Pondering the  question "where to retire?" Consider this.
Arizona at the top of the list
. Then check out these Active Adult retirement communities in Tucson Arizona.
While "retirement" may be an objective, retirement communities Tucson Arizona are REALLY Active Adult Communities.
There are thirteen (13) major active adult retirement communities Tucson metropolitan area. Just CLICK on the photo to see the homes for sale in each of the retirement communities in Tucson AZ.
Receive FREE Property Updates

–

Receive e-mail updates for Tucson AZ homes matching your
search criteria and the ability to save

ALL

of your searches and favorite properties to view later.


Active Adult retirement communities Tucson bring people together. Social activities give you an opportunity to share your interests and life style.  One of the active adult retirement communities Tucson may just meet all your expectations.
Active adult retirement communities Tucson are generally "age restricted" communities.  Active Adult Communities provide a wide range of community settings, activities and life styles. Active adult communities provide many activities.  Golf, swimming, tennis, work shops & hobby rooms are a few.  Social activities are plentiful as well.  Social activities provide opportunities to meet your neighbors and establish relationships.
There are  "Home Owners Association"  or HOA's in each community. HOA's provide oversight and policies. Some HOA will manage facilities.
Searching for Real Estate Tucson Arizona OR Tucson Golf communities? We can Help!
Sign UP to receive daily HOME TRACKER UPDATES – OR – Our Monthly NEWSLETTER – OR – Tucson Real Estate INFORMATION. They are all FREE!
Retirement Communities Tucson
was last modified:
July 6th, 2016
by
Questions about the Tucson Real Estate Market or Tucson Homes for Sale?
Call Us 866 316 5575 OR complete the – CONTACT FORM – and we will get right back to you!
Retirement Communities Tucson
was last modified:
July 6th, 2016
by
[sq_pop_shortcode popup_id="5784182″ appear_position="pop_top_right" appear_behavior="pop_on_exit" appear_behavior="pop_on_exit" background_color="pop_bg_transparent" display_area="pop_display_particular" background_cover="pop_cover_no" frequency="once" delay="0″ ]
Retirement Communities Tucson
was last modified:
July 6th, 2016
by