2021 VA Loans Guide
Tips for Veteran Home Buyers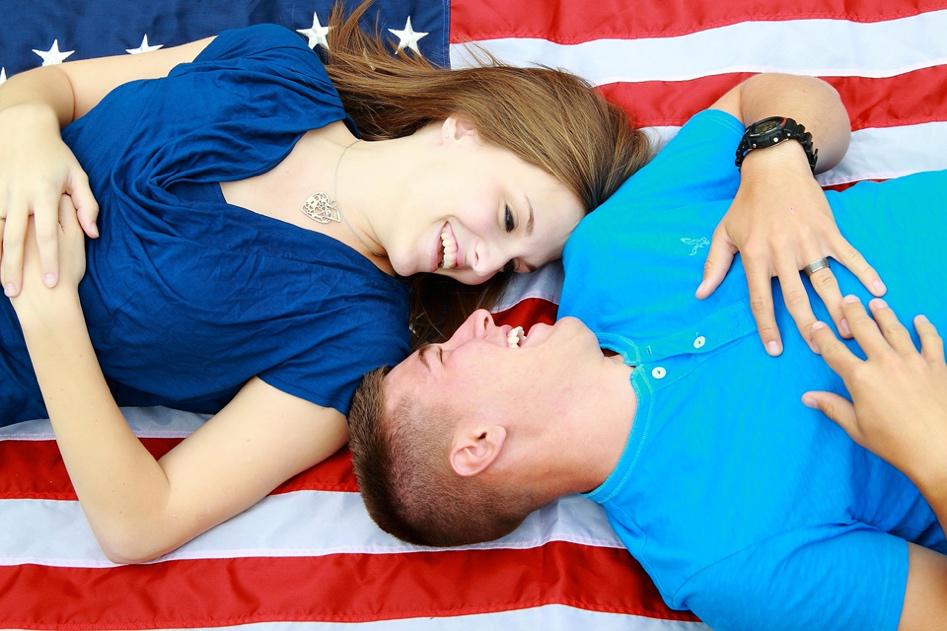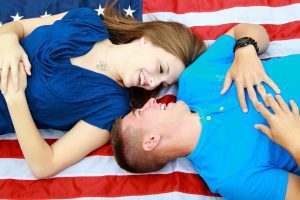 Dedicating one's life to serving your country is one of the most noble commitments a US citizen can make. And while this life can be dangerous, actively participating in the US armed forces can be met with numerous rewards.
One way the Department of Veteran Affairs thanks its veterans and active service members is through a Veteran Administration Loan.
VA loans offer veterans interest rates and financial benefits unmatched in the market. Sure, there may be some more hoops to jump through, but Premier Tucson Homes will guide you every step of the way to ensure our active military personnel and veterans receive the best legal protection available when home buying this 2021.
What is a Veteran Administration Loan and Do You Qualify?
A VA loan is a mortgage insured by the US Department of Veteran Affairs and issued by private lenders like banks or credit unions. They can only be obtained by veterans, active-duty service members and qualified spouses.
It is estimated that less than 12% of veterans and active military personnel utilize their VA loans. A little known fact is that and possible reason for this low percentage is that any veteran, no matter their age or number of times they have qualified for a VA loan, is still eligible for a VA loan.
Whether it's been 5, 15, or 30 years since you served, you still qualify as long as you're borrowing for your primary residence.
Condominiums are somewhat of a gray area. As condos differ from buying a multi-unit property or single-family residence, the VA has to approve the specific condo in order for a veteran or military service person to purchase a unit.
To see if you qualify, you must first obtain your DD Form 214. A qualified VA lender then requests your VA Certificate of Eligibility for you, or you can request it directly from the VA's eBenefits website.
The more money you can put down, the faster you'll be able to pay off your house. And it's important to know how much house you can afford to develop a feasible working budget for you and your family.
VA Loans and Achieving Good Credit
Yet another benefit is that the VA doesn't set a minimum credit score needed to obtain a loan. It should be mentioned that having fair to positive credit can help you attain a fixed interest rate or rock bottom variable.
The three major credit bureaus now offer free access to check your credit report on a weekly basis. This offers you with a hands on approach to your credit score; providing you with insight on how positive and negative spending practices quickly affect your financial well-being.
Consistently paying bills on time and living within your means also makes you more attractive to all lenders. This will come in very handy when applying for a home equity loan to improve future home or for any emergencies that may arise. Also keeping in mind how proactive you should be in case of a bad credit score.
VA Loan Tips
Here are VA Loan tips to consider if you're thinking of buying a home through a VA loan.
You can get started without the Certificate of Eligibility (COE)
A COE is issued by the U.S. Department of Veteran Affairs and is proof that you are eligible for the VA home loan benefit
Your credit score still matters, but it's not everything
Lenders tend to be more flexible with VA loans
Make sure you have enough saved
You are still responsible for certain closing costs (i.e. application fees, insurance, inspection fees, real estate taxes, and more)
Shop for a VA lender and get pre-approved
Look for reputable lenders that exclusively cater to military members, veterans, military spouses, and their families – compare all offers
Find a real estate agent that's VA-savvy
Contact your VA regional loan center and ask if they can recommend a VA-savvy agent in your area.
How to Find the Best VA Loan
While the federal government insures all VA loans, they do not actually loan you the money for your future house. Applying for a VA loan still requires working with a bank or lending institution. And as with all government loan programs, sometimes the paperwork can be tedious.
Fortunately, Ben & Kim Boldt – Premier Tucson Homes can guide you through this process seamlessly and make sure you are protected legally.
The Above Guest Article Was Provided by Estefanía Guzmán at money.com

Considering A Home In Tucson, AZ?
Are you thinking of buying a home in the greater Tucson area? Finding the right home can be a challenging process. But we can make the process much less stressful for you.
We have been Tucson Realtors since 2002. We know Tucson and the Tucson Real Estate market. As a top Realtor duo, we invest the time to understand your home buying interests and desires.
At our first meeting, we will review the current real estate market with you. Show you the market data and then walk you through the Arizona home buying process.
Why? We want you to know what to expect. And what to plan for.
Interested in new construction? We'll brief you on buying a new construction home. And what's unique about the process.
For us, you are not another real estate transaction. You are a client and, future friend. We strive to create a relationship that continues long after you move into your home. Review our profiles. Check out our backgrounds, education, and certifications.
We are here to help you "know what you need to know" to buy a home in Tucson, AZ. We provide you information on Tucson events, places to shop and restaurants. Our resources include contractors, electricians, and home services.
But most important, our professional service backgrounds mean we put you first!
Thinking About Selling Your Home In The Greater Tucson Area?
Selling a home requires more than listing it in the Tucson MLS system. It's about marketing. Marketing through multiple online channels.
To no one's surprise, 80% of home buyers start their search on the internet. Homes must be visible on multiple internet channels. The more visible a home is, the faster it will sell.
And the photos on the mls make a difference. You can spend lots of money on home staging, but if the photos aren't great it doesn't matter. Staging and stunning photos make it all come together.
We use multiple online marketing channels to showcase your home. We will build a stand-alone website built to show your home. Our marketing program targets key cities in the U. S. based on the season.
For luxury listings, our drone service provides video of your home and neighborhood. This video along with professional photos helps the online buyer see and feel your home. Their "new" home.
To learn more about how we can help you sell your Tucson home, call us – 520-940-4541 – to arrange a meeting. We will visit your home and prepare a comparative market analysis.
Then we will meet with you to review our analysis. We will go over our Comparative Market Analysis for your home in detail. And the review our marketing program to "get your home sold!"
Conclusion
Thank you for visiting www.premiertucsonhomes.com! It's one of the top real estate websites in Tucson. Our clients tell us that.
Our website provides information on communities and neighborhoods in the greater Tucson area. Want more? Give us a call – 520-940-4541. We are ready to answer your questions and help you get the information you are looking for.
We are a top Realtor duo in Tucson, AZ since 2002. Read our client testimonials. Give us a call. We look forward to making your home buying or selling experience enjoyable YOU!
Sign UP to receive daily HOME TRACKER UPDATES - OR - Our Monthly NEWSLETTER. And get regular updates on the Real Estate Market and events in Tucson, AZ.
Questions about the Tucson Real Estate Market or Tucson Homes for Sale? Call Us - 520 940 4541 OR complete the - CONTACT FORM - and we will get right back to you!