Considering A Move to The Southwest?
Think Arizona——Better Yet———Think Tucson AZ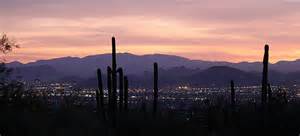 Choosing the perfect place to move to is an overwhelming task. There are countless factors to consider, including location, climate, cost of living, job market, and healthcare facilities.
With so many things to think about, deciding where to move can become daunting.
Tucson, Arizona, may not be as widely known as other popular destinations like New York or Los Angeles, but it offers many benefits that make it an excellent location.
Tucson, AZ, is a vibrant city gaining recognition for its unique fusion of the old and the new, blending modern amenities with traditional values.
If you are considering Southern Arizona as your new home, here are five reasons it could be the perfect choice.
Warm Weather All Year Round
Tucson's warm desert climate is the envy of many. With over 330 days of sunshine each year, homeowners can expect dry and warm weather. This comfortably warm climate creates ideal conditions for all outdoor activities, such as hiking, biking, and golfing.
Summers are hot, but with air conditioning easily available in most homes, residents will still enjoy an active lifestyle. The abundance of parks and hiking trails in Tucson make it an excellent location for outdoor enthusiasts who crave adventure and exploration in their daily lives.
Affordable Cost of Living
Compared to many other cities, Tucson has a relatively low cost of living. This is good news for homebuyers who want more bang when purchasing a property. A lower cost of living also translates to lower costs for daily necessities like groceries and utilities, making it an attractive destination for retirees or young families looking for a new start.
Housing prices in Tucson have steadily risen but remain significantly more affordable than many other metropolitan areas. The low cost of living has allowed Tucson to become a hot spot for entrepreneurs, start-ups, and small businesses looking to establish themselves in an area with low operating costs.
The Rich Cultural Heritage Of Southern Arizona



Tucson's history is rich with cultural diversity. With influences from the Native American tribes that once lived there, along with Spanish conquistadors, Mexican cowboys, and American pioneers, Tucson's unique blend of cultures has helped shape its identity.
This combination of cultural influences in architecture, food, and art. Tucson's vibrant arts scene provides a range of art venues, from museums and galleries to theaters and festivals, showcasing art from around the world.
The Cultural Heritage Park houses five museums that showcase much of the city's past, such as Arizona's first public schoolhouse, the oldest adobe building, and a historic church.
Strong Job Market
Tucson is quickly becoming known as a hub for technology and aerospace companies. Raytheon Missile Systems, located in Tucson, makes the city a prime location for engineers, software developers, and project managers.
Additionally, the healthcare industry is a significant employer, with organizations like Tucson Medical Center and the University of Arizona Medical Center offering job opportunities. The University of Arizona is also one of Tucson's largest employers.
Tucson's economy is experiencing a healthy upward trend and continues to diversify, offering a strong job market with ample growth opportunities.
Close Proximity to Natural Beauty
Tucson is a haven for outdoor enthusiasts with its stunning desert landscapes, towering saguaro cacti, and panoramic mountain ranges surrounding the city. Hiking in nearby mountain ranges such as the Catalinas or the Rincons is a popular activity for residents of Tucson, and there are trails for all difficulty levels.
Tucson has multiple national parks for more relaxed scenic drives, including the iconic Saguaro National Park.
Alternatively, residents will take a short drive south and hit the beach at Puerto Peñasco, Mexico, or venture west and explore the diverse flora and fauna in the Baboquivari Mountains. Tucson has it all.
Quality Healthcare
Southern Arizona has a reputation for providing high-quality healthcare. With several large medical centers, including Banner University Medical Center and Tucson Medical Center, residents can rest assured that they will receive excellent care in case of an emergency.
In addition, there are many specialist clinics and medical practices to choose from, making it easy to find the right healthcare provider.
Tucson is a fantastic destination for individuals or families looking for an affordable, unique, and vibrant city with plenty of outdoor activities for all ages. With a solid job market, cultural heritage, and stunning views, the city offers a laid-back lifestyle in a stunning southwestern locale.
With these benefits, it is clear that Tucson is a hidden gem for those looking to settle down in the Southwest.
The Above Article Is A Guest Post By Katherine Robinson, a writer for iMOVE
Considering A Home In Tucson, AZ?
Are you thinking of buying a home in the greater Tucson area? Finding the right home can be a challenging process. But we can make the process much less stressful for you.
We have been Tucson Realtors since 2002. We know Tucson and the Tucson Real Estate market. As a top Realtor duo, we invest the time to understand your home buying interests and desires.
At our first meeting, we will review the current real estate market with you. Show you the market data and then walk you through the Arizona home buying process.
Why? We want you to know what to expect. And what to plan for.
Interested in new construction? We'll brief you on buying a new construction home. And what's unique about the process.
For us, you are not another real estate transaction. You are a client and, future friend. We strive to create a relationship that continues long after you move into your home. Review our profiles. Check out our backgrounds, education, and certifications.
We are here to help you "know what you need to know" to buy a home in Tucson, AZ. We provide you information on Tucson events, places to shop and restaurants. Our resources include licensed contractors, electricians, plumbers and home services to take on your projects.
But most important, our professional service backgrounds mean we put you first!
Conclusion
Southern Arizona and the greater Tucson checks the boxes as an idea place to live.
Thank you for visiting www.premiertucsonhomes.com! It's one of the top real estate websites in Tucson. Our clients tell us that.
Our website provides information on communities and neighborhoods in the greater Tucson area. Want more? Give us a call – 520-940-4541.
We are ready to answer your questions and help you get the information you are looking for.
We are a top Realtor team in Tucson, AZ since 2002. Take a few minutes to read our profiles and client testimonials.
We look forward to making your home buying or selling experience enjoyable YOU!
Sign UP to receive daily HOME TRACKER UPDATES - OR - Our Monthly NEWSLETTER. And get regular updates on the Real Estate Market and events in Tucson, AZ.
Questions about the Tucson Real Estate Market or Tucson Homes for Sale? Call Us - 520 940 4541 OR complete the - CONTACT FORM - and we will get right back to you!