3 Things You Need To Immediately Know About Bubb's Grub
Its Not Sinful But You Will Want More Of Bubb's Grub!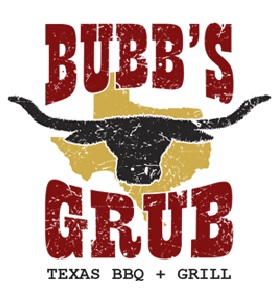 The Bubb's Grub Story.
If you happen to be from Milwaukee, Wisconsin the name "Kuglitsch" meant bowling. Anyone that owned a bowling ball between the 1920's to the early 2000's knew them.
In the 1980s they also started a thriving catering business. And Dan Kuglitsch ran it with great success. Around 2004, Dan decided he needed a change and headed to Tucson, AZ.
And as it happens found and bought the "Hitching Post" restaurant in Catalina.
That little community is about 5 miles north of Oro Valley, AZ. For those in Tucson proper, 25 minutes north on Oracle Rd.
After buying the Hitching Post the restaurant was remodeled and opened under the big new sign – Bubb's Grub Texas BBQ.
Bubb's Grub is a down home folksy restaurant with an old west feel. But there is more to the story.
How Did Texas Get In The Name?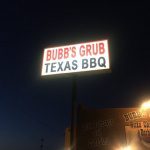 Before opening Bubb's Grub, the owner/chef/manager had worked in New Braunfels, TX. For the geography challenged, that's in Central Texas.
What you may not know is barbecue in Central Texas is so good it gets rave write-ups in the NY Times and The New Yorker.
To put the crown on the king, while in Texas, Dan won the World Championship for his BBQ sauce. This stuff is fantastic. An explosion of smokey flavors combined with the right spices. Pour it on, dip the ribs in it! Lick your fingers. Wipe you face. Then do it again.
Alright, if you haven't guessed by now, this is a favorite spot. Some have said that Bubb's Grubb BBQ is right up there with the best in KC.
Really, Really, Really Good! Seriously Good!
The Friday Fish Fry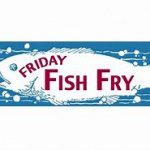 Now remember, I mentioned the Kuglitsch family was from Milwaukee, Wisconsin. New Berlin to be exact.
And what is a mainstay in Wisconsin restaurants? The Friday fish fry.
And guess what? With all the BBQ specialties on the menu at Bubb's Grub, on Friday nights there is a Wisconsin fish fry to die for. This is an authentic Midwest Fish Fry!
The menu is BIG, so order a beverage and take you time. Better yet, take a look – HERE – and find something you crave and head to Bubb's Grub. And check out the evening specials – NOW!
Bubb's Grub Texas BBQ – Hours And Location

Its Not A Sports Bar, But…
And being from Wisconsin, it won't surprise you that Sunday football in the bar shows Green Bay Packer games.
And if you went to a Big 10 school and want to catch a game this is the place to go.
Enjoy the BBQ with all the trimmings and watch a Big 10 game. Taste food, lots of beverages and a great mid-west atmosphere. And it is right here in Tucson, AZ.
Its not heaven, its Bubb's Grub! But damn close to heaven for BBQ lovers in the greater Tucson area. Oh, and Friday night fish fry lovers, too.
Considering A Home In Tucson, AZ?
Are you thinking of buying a home in the greater Tucson area? Finding the right home can be a challenging process. But we can make the process much less stressful for you.
We have been Tucson Realtors since 2002. We know Tucson and the Tucson Real Estate market. As a top Realtor duo, we invest the time to understand your home buying interests and desires.
At our first meeting, we will review the current real estate market with you. Show you the market data and then walk you through the Arizona home buying process.
Why? We want you to know what to expect. And what to plan for.
Interested in new construction? We'll brief you on buying a new construction home. And what's unique about the process.
For us, you are not another real estate transaction. You are a client and, future friend. We strive to create a relationship that continues long after you move into your home. Review our profiles. Check out our backgrounds, education, and certifications.
We are here to help you "know what you need to know" to buy a home in Tucson, AZ. We provide you information on Tucson events, places to shop and restaurants. Our resources include contractors, electricians, and home services.
And don't forget, our professional service backgrounds mean we put you first!
Conclusion
Thank you for visiting www.premiertucsonhomes.com! It's one of the top real estate websites in Tucson. Our clients say that, not us.
Our website provides information on communities and neighborhoods in the greater Tucson area. Want more? Give us a call – 520-940-4541. We are ready to answer your questions and help you get the information you are looking for.
We are a top Realtor duo in Tucson, AZ since 2002. Read our client testimonials. Give us a call. We look forward to making your home buying or selling a home an enjoyable experience for YOU!
Sign UP to receive daily HOME TRACKER UPDATES - OR - Our Monthly NEWSLETTER. And get regular updates on the Real Estate Market and events in Tucson, AZ.
Questions about the Tucson Real Estate Market or Tucson Homes for Sale? Call Us - 520 940 4541 OR complete the - CONTACT FORM - and we will get right back to you!