Buying A House In Arizona

  5 Mortgage Myths On Buying A House In Arizona – Destroyed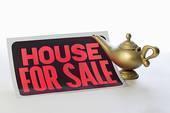 Buying a house in Arizona with a mortgage has changed a lot since 2003. The changes have also destroyed a number of long time home buying myths.
Prepare yourself to be surprised as we destroy 5 popular myths about buying a house in Arizona with a mortgage.
Myth 1:
You must have a 20% down payment to consider buying a house in Arizona. That means a potential buyer will need thousands in available cash to start the home buying process.
Completely false. In today's real estate market there are conventional loans with only a 3%  down payment.  The veterans administration home mortgage program for veterans covers 100% of the price. NO down payment is required.
Even in the middle of the mortgage calamity a 20% down payment was a norm. However, getting the 20% for the down payment was very flexible. Today, where the down payment comes from is more stringent. However, loan programs with lower down payments can be found.
Myth 2:
Only those with stellar credit score rating can get a home mortgages.
Not exactly. The last half dozen years have been rough in most areas of the U.S. High unemployment, financial crisis and the real estate collapse. People in many areas where adversely effected due to no fault of their own. Many lenders have instituted mortgage programs to help these "collateral damage" situations.
Credit score blemishes such as personal bankruptcy, short selling or home foreclosure may not prevent you from from obtaining a mortgage. Even with a reduced down payment for example, 3.5% for an FHA loan.
One new FHA initiative is known as "Back to Work".  This program reduces the time to be eligible for a new mortgage after a foreclosure or bankruptcy. Some mortgage applicants may only have to wait 1 year to apply for a new mortgage. However, applicants will need to prove their past financial hardships had been caused by extenuating situations out of their control.
Myth 3:
Fixed rate mortgages are the only ones to have.
Not the case. The 30-year fixed rate mortgage is among the main myths regarding buying a house in Arizona. Even today, typical American household remains in their home for about 7 years. This has grown to 9+ years in some areas.
Generally, 30-year fixed rate mortgages will have higher interest rates compared to adjustable rate mortgages (ARMs). Home buyers need to take a close look at their plans for the new home."
The MBA study showed only 6.5% of applications for home mortgages were for ARMs. A standard ARM had a 3.21% interest rate, versus 4.69% for the normal 30 year fixed rate mortgage. That interest rate difference can add up to a big difference in interest costs  over a 7 to 10 year period. The likely life of the mortgage.
Tackle the calculations.
Myth 4:
Eliminate the realtor, rep yourself and you can save a quick 3%.
This is almost never true.
A realtor's commission – 5 or 6 % in the majority of the country – is paid by the seller. NOT the BUYER. For most listing contracts the realtor agrees to "co-broke". That means the agent will split their commission with the buyer's agent.
The standard Tucson MLS listings agreement is for a specific commission percentage. Usually, it is for 6%. The listing broker will offer to share a part of that if a cooperating buyer's agent brings the buyer. The "co-broke" is usually  3%.
The buyer has no say in this, at least in theory. So, thinking the buyer can represent themselves and saving the entire 3% is not likely. Doing this also creates opportunities for other risks.
Myth 5:
Buying A Home Is Better Than Renting
Very likely homes, townhouses and condos will increase in value over the next 10 to 20 years. Clearly, markets prices have declined the 2007 highs. And many believe that "what falls, will go up".
Will this be true for those buying a house in Arizona? Only time will tell.
Nevertheless there are reasons why renting may be a better choice for many. It's flexible. There's almost no commitment. Should you want to move, you can. A new job in another part of the country, a romance gone bad or just the desire to live somewhere else. It doesn't matter. When you rent it is usually easy and cheap to move on.
There is no way to know how long recovery will take for housing in your area. Some gurus predict it could take 20 years before the 2007 highs are hit once again.
In Tucson Arizona, home prices have been increasing since late 2011. If you are considering buying a house in Arizona, we can help!
Considering A Home In Tucson, AZ?
Are you thinking of buying a home in the greater Tucson area? Finding the right home can be a challenging process. But we can make the process much less stressful for you.
We have been Tucson Realtors since 2002. We know Tucson and the Tucson Real Estate market. As a top Realtor duo, we invest the time to understand your home buying interests and desires. At our first meeting, we will review the current real estate market with you. Show you the market data and then walk you through the Arizona home buying process.
Why? We want you to know what to expect. And what to plan for.
Interested in new construction? We'll brief you on buying a new construction home. And what's unique about the process.
For us, you are not another real estate transaction. You are a client and, future friend. We strive to create a relationship that continues long after you move into your home. Review our profiles. Check out our backgrounds, education, and certifications.
We are here to help you "know what you need to know" to buy a home in Tucson, AZ. We provide you information on Tucson events, places to shop and restaurants. Our resources include contractors, electricians, and home services. We will also help you get deals on tile and paint to make the home you buy yours. Our professional service backgrounds mean we put you first!
Considering New Construction?
8 Things To Know BEFORE You Enter A New Home Builders Model Homes and Sales Office
It is important for you to understand
You have the right to be represented by a Realtor when buying a new construction home.
BUT your Realtor

MUST

be with you on your

FIRST

visit to the new home builder's sales office and register you!
You will

NOT PAY MORE

to have a Realtor represent you when buying a new construction home in Tucson, AZ.
If you don't have a Realtor with you on your first visit – KNOW THIS
The sales agent at the builder's sales office works for the builder,

NOT YOU!

They will ask you to "register" when you come in – or shortly after.
If you register, you are

GIVING UP YOsc name="premiertucsonhomesregistration" RIGHT

to be represented by a Realtor at that builder's site in the future.
Chances are the builder's sales agent

WILL NOT

disclose this to you!
If you register at the builder's site, you are on your own to work through the builder's contract and all purchase decisions. Yes, the builder's sales agent will work with you through the paperwork. They will answer your questions.

BUT

with who in mind? You or the builder they work for? Will they tell you there are homes for sale with the floor plan you want that may be less than it will cost you to build it?
Thinking about selling a home in the Tucson area?
Selling a home requires more than listing it in the Tucson MLS system. It's about marketing. Marketing through multiple online channels.
To no one's surprise, 80% of home buyers start their search on the internet. Homes must be visible on multiple internet channels. The more visible a home is, the faster it will sell.
We use multiple online marketing channels to showcase your home. We will build a stand-alone website built to show your home. Our marketing program targets key cities in the U. S. based on the season. For luxury listings, our drone service provides video of your home and neighborhood. This video along with professional photos helps the online buyer see and feel in your home.
To learn more about how we can help you sell your Tucson home, call us – 520-940-4541 – to arrange a meeting. We will visit your home and prepare a comparative market analysis. Then we will meet with you to review our analysis and our marketing program to "get your home sold!"
Conclusion
In Tucson Arizona, home prices have been increasing since late 2011. In March 2018, the median sales price of a home in Tucson stood at 93% of the 2007 peak. Yes, 93%!
The full recovery of the Tucson real estate market appears to very close. Will it happen by the end of 2018? Maybe. The outlook is good. But, we will have to wait and see.
Thank you for visiting www.premiertucsonhomes.com! It's one of the top real estate websites in Tucson. Our clients say that, not us.
Our website provides information on communities and neighborhoods in the greater Tucson area. Want more? Give us a call – 520-940-4541. We are ready to answer your questions and help you get the information you are looking for.
We are a top Realtor duo in Tucson, AZ since 2002. Read our client testimonials. Give us a call. We look forward to making your home buying or selling a home an enjoyable experience for YOU!
If you are considering buying a house in Arizona, we can help!
Sign UP to receive daily HOME TRACKER UPDATES - OR - Our Monthly NEWSLETTER. And get regular updates on the Real Estate Market and events in Tucson, AZ.
Questions about the Tucson Real Estate Market or Tucson Homes for Sale? Call Us - 520 940 4541 OR complete the - CONTACT FORM - and we will get right back to you!