Buying a Second Home in Tucson – Is It a Smart Idea in 2021?
Second Home Or Future Retirement Living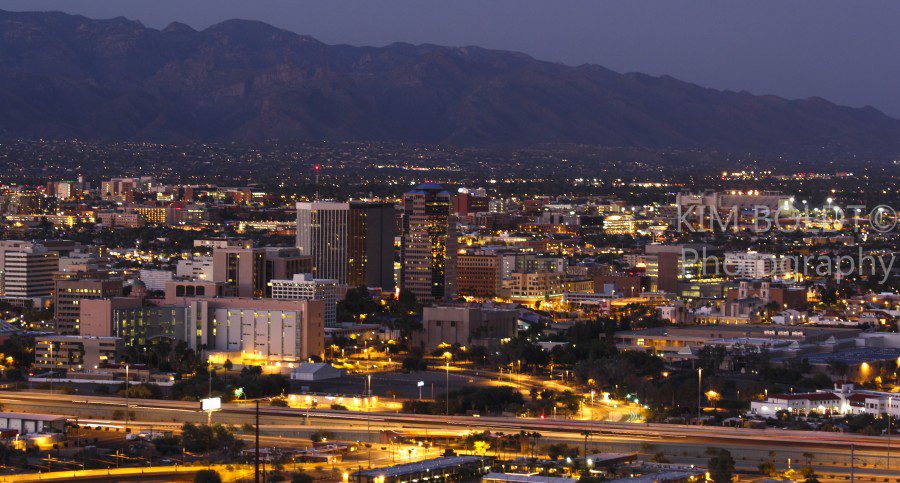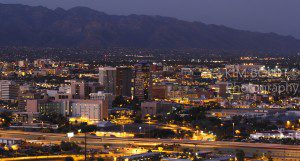 Being able to buy a second home gives people a chance to experience a different lifestyle and get a well-deserved break from their everyday lives.
With a second home, you get to avoid being stuck in one place and, more importantly, you get to buy a home in a place you actually like and not just buy it because it is close to work or your kids' school.
Now, due to everything that is happening in the world, a lot of people are resorting to leaving big cities and buying a second home in Tucson. But, should you do it, too?
Getting a second home amid a global pandemic is something you need to plan carefully. So, before you make any rash decisions, make sure to read this guide. We will tell you about the Tucson real estate market, the perks of living here, and some things second home buyers need to keep in mind.
Tucson real estate market – Is it still hot in 2021 or not?
Coronavirus has introduced some significant changes to the real estate market. A big part of our lives has moved online. Today, we are working remotely, buying stuff online more than ever, and listening to online classes.
Because of the availability of these services, a growing number of remote workers and families have decided to ditch big and crowded cities and move to the suburbs. Major metropolitan areas have seen a drop in sales, and no one could predict that. But, what about Tucson?
The 2020 Tucson housing market report showed us that Tucson's market managed to get stronger during COVID-19. In fact, entire Arizona is showing some pretty impressive numbers.
This new switching-urban-for-suburban-areas trend has only increased the Grand Canyon State's popularity (which is something we can't say for the Big Apple).
Although it's hard to predict anything in these challenging times, it seems that the Tucson housing market will remain hot for a while. This means that those interested in buying a second home in Tucson need to be quick and have everything planned in advance.
Why should you consider buying a second home in Tucson, Arizona?
There is a reason why so many people have decided to move to Tucson when corona hit us. Home buyers have recognized its potential and everything the second largest city in Arizona can offer. Here are some of the reasons why you too should consider buying a home in this city.
Affordability
Buying a second home isn't the cheapest thing to do. There will be a lot of expenses, and you will need to determine whether your wallet can handle it.
However, it will be much easier for you if you choose to buy a second home in an affordable state.
Luckily for you, Arizona is one of them. Tucson has a lower living cost index than the US average, which means it is cheaper than most US cities.
Moving to an affordable city will mean a lot to you, especially if you need to move over long distances. Relocations can be pricey, and you need to find the right help for the process that will enable you to avoid unnecessary and unplanned expenses. A reliable crew can make any relocation easier, no matter the distance.
Welcoming community
A welcoming community is what separates good places to live from others. This should be one of the things to look for when going on a house hunt. Having a friendly neighbor next door makes tons of difference.
They can help you with settling in and make the entire relocation more enjoyable. With their help, you will adjust to Tucson and its surroundings in next to no time.
Outdoor activities
There are tons of things to do in Tucson. Whether you are a kid or a retiree, you will manage to find an activity that goes well with your needs and interests. Although there are many activities to choose from, our vote goes to outdoor ones.
Tucson's surroundings are perfect for camping, backpacking, and climbing. The entire area is ideal for nature lovers and is full of hidden gems.
In addition to this, Tucson has top-notch air quality, which is why it is voted one of the healthiest cities in the USA.
Things you need to keep in mind before buying a second home in Tucson
So, what do you think about purchasing a second home in Tucson? Will this city be the right fit for you?
Although this is a great city that can offer a lot, there are some things you will need to take into consideration before deciding whether you will be investing in real estate or not.
Here are the most important ones:
> Full financial impact – Don't forget about additional expenses, such as maintenance and insurance. Write everything on a piece of paper to see if you have the budget for doing everything right.
> Requirements – Before you go on a house hunt, identify your needs. Know what kind of home you need and don't settle for less.
> Location – Although you are working remotely, you will still want to buy a second home in a safe area. This is a must if you have kids or plan to have them soon.
> Maintenance – Most people forget to maintain their second homes because they don't spend a lot of time there. As a result, their homes deteriorate very quickly.
Buying a second home in Tucson will be a good investment as long as you play your cards right. So, before you make any decisions, weigh the pros and cons of doing this, calculate your budget, and, if possible, spend a day in Tucson. Don't forget to consult with a local real estate agent as they can be of great help to you.
The Above Article Is A Guest Post

Considering A Home In Tucson, AZ?
Are you thinking of buying a home in the greater Tucson area? Finding the right home can be a challenging process. But we can make the process much less stressful for you.
We have been Tucson Realtors since 2002. We know Tucson and the Tucson Real Estate market. As a top Realtor duo, we invest the time to understand your home buying interests and desires.
At our first meeting, we will review the current real estate market with you. Show you the market data and then walk you through the Arizona home buying process.
Why? We want you to know what to expect. And what to plan for.
Interested in new construction? We'll brief you on buying a new construction home. And what's unique about the process.
For us, you are not another real estate transaction. You are a client and, future friend. We strive to create a relationship that continues long after you move into your home. Review our profiles. Check out our backgrounds, education, and certifications.
We are here to help you "know what you need to know" to buy a home in Tucson, AZ. We provide you information on Tucson events, places to shop and restaurants. Our resources include contractors, electricians, and home services.
And most important, our professional service backgrounds mean we put you first!
Conclusion
Thank you for visiting www.premiertucsonhomes.com! It's one of the top real estate websites in Tucson. Our clients say that, not us.
Our website provides information on communities and neighborhoods in the greater Tucson area. Want more? Give us a call – 520-940-4541. We are ready to answer your questions and help you get the information you are looking for.
We are a top Realtor duo in Tucson, AZ since 2002. Read our client testimonials. Give us a call. We look forward to making your home buying or selling a home an enjoyable experience for YOU!
Sign UP to receive daily HOME TRACKER UPDATES - OR - Our Monthly NEWSLETTER. And get regular updates on the Real Estate Market and events in Tucson, AZ.
Questions about the Tucson Real Estate Market or Tucson Homes for Sale? Call Us - 520 940 4541 OR complete the - CONTACT FORM - and we will get right back to you!