Should You Ship Your Car on a Long-Distance Move?
Saving Your Time Or Your Money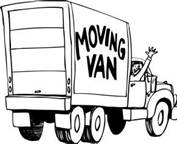 If you are moving cross country or have a vacation home and are splitting your time between two homes throughout the year, shipping your car back and forth may be a better idea than driving. You might be wondering if you should ship your car or drive it back and forth.
It can be a difficult decision, but ultimately it comes down to a few factors: cost, convenience, and safety.
Moving across the country is a big undertaking. There are a lot of things to think about and consider when making the decision on how to transport your belongings to your new home. One option is to pack everything up in a moving truck and drive it all across the country yourself.
This option gives you the most control over your belongings and you don't have to worry about them getting lost or damaged in transit. However, it is also the most expensive and time-consuming option. If you decide to go this route, be sure to plan your route carefully and allow yourself plenty of time to make the trip.
Another option is to ship your belongings and your car and then fly to your new home. This option is cheaper and less time-consuming than driving, but it does have some downsides. You won't have as much control over your belongings and there's always a chance that something could get lost or damaged in transit.
However, if you don't have many belongings that you're moving with you, then hiring a car shipping provider and flying to your new home would be a great option.
Cost
When you're making a long-distance move, you have to decide how to get your car to your new home.
Driving it yourself may be the most obvious choice, but it's not always the best option. If you're moving cross-country, for example, the cost of gas can add up quickly.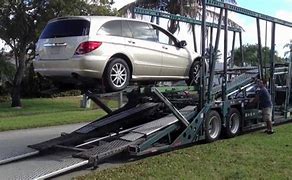 Car shipping is usually more economical and can also be less stressful than driving for days on end. Plus, if you ship your car, you'll have one less thing to worry about when you arrive at your destination.
By the time you factor in the wear and tear on your car, as well as your time, and the gas money, shipping starts to look like a pretty good deal.
Convenience
Convenience is another factor to consider.
Shipping your car means you don't have to worry about making the long drive, and you can fly back and forth if you need to. This can be a big deal if you're moving for work or have a busy schedule.
While driving your car may seem like the more economical option, there are several reasons why shipping your car may be a better choice.
For one thing, driving long distances can be very challenging and fatiguing, particularly if you're not used to it. In addition, if you're moving across the country, there's a good chance that you'll have to deal with difficult weather conditions at some point along the way.
Shipping your car eliminates these risks and can make your move much easier and less stressful.
Safety
Driving cross country can be a dangerous proposition.
Not only are there the obvious dangers of being out on the open road for long periods of time, but there are also the potential problems that can arise from driving a car that is not properly prepared for the journey. Shipping your car when you're moving cross country is a much safer option.
Your car will be expertly loaded onto a truck and transported to your destination, where it will be ready to go when you arrive. You won't have to worry about breakdowns or getting lost, and you can simply relax and enjoy the ride.
Shipping your car instead of driving it can save you time and money. If you're moving a long distance, consider shipping your car rather than driving it. You'll avoid the hassle of road trips and be able to get your car to your new home faster.
Plus, you may be able to save on transportation costs by shipping your vehicle. So if you're planning a long-distance move, take a look at the cost of shipping cars and see if it might be a better option for you!
The Above Guest Article was provided by Luna Miles – www.overdrivehomedigital.com
Considering A Home In Tucson, AZ?
Are you thinking of buying a home in the greater Tucson area? Finding the right home can be a challenging process. But we can make the process much less stressful for you.
We have been Tucson Realtors since 2002. We know Tucson and the Tucson Real Estate market. As a top Realtor duo, we invest the time to understand your home buying interests and desires.
At our first meeting, we will review the current real estate market with you. Show you the market data and then walk you through the Arizona home buying process.
Why? We want you to know what to expect. And what to plan for.
Interested in new construction? We'll brief you on buying a new construction home. And what's unique about the process.
For us, you are not another real estate transaction. You are a client and, future friend. We strive to create a relationship that continues long after you move into your home. Review our profiles. Check out our backgrounds, education, and certifications.
We are here to help you "know what you need to know" to buy a home in Tucson, AZ. We provide you information on Tucson events, places to shop and restaurants. Our resources include contractors, electricians, and home services.
But most important, our professional service backgrounds mean we put you first!
Thinking About Selling Your Home In The Greater Tucson Area?
Selling a home requires more than listing it in the Tucson MLS system. It's about marketing. Marketing through multiple online channels.
To no one's surprise, 80% of home buyers start their search on the internet. Homes must be visible on multiple internet channels. The more visible a home is, the faster it will sell.
And the photos on the mls make a difference. You can spend lots of money on home staging, but if the photos aren't great it doesn't matter. Staging and stunning photos make it all come together.
We use multiple online marketing channels to showcase your home. We will build a stand-alone website built to show your home. Our marketing program targets key cities in the U. S. based on the season.
For luxury listings, our drone service provides video of your home and neighborhood. This video along with professional photos helps the online buyer see and feel your home. Their "new" home.
To learn more about how we can help you sell your Tucson home, call us – 520-940-4541 – to arrange a meeting. We will visit your home and prepare a comparative market analysis.
Then we will meet with you to review our analysis. We will go over our Comparative Market Analysis for your home in detail. And the review our marketing program to "get your home sold!"
Conclusion
Whether you ship you car or drive to your future winter home, we can help you find your perfect seasonal home in Tucson, AZ. Based on your situation, the cost to ship your car with a car hauling service MAYBE less than driving to your destination.
Thank you for visiting www.premiertucsonhomes.com! It's one of the top real estate websites in Tucson. Our clients tell us that.
Our website provides information on communities and neighborhoods in the greater Tucson area. Want more? Give us a call – 520-940-4541. We are ready to answer your questions and help you get the information you are looking for.
We are a top Realtor duo in Tucson, AZ since 2002. Read our client testimonials. Give us a call. We look forward to making your home buying or selling experience enjoyable YOU!
Sign UP to receive daily HOME TRACKER UPDATES - OR - Our Monthly NEWSLETTER. And get regular updates on the Real Estate Market and events in Tucson, AZ.
Questions about the Tucson Real Estate Market or Tucson Homes for Sale? Call Us - 520 940 4541 OR complete the - CONTACT FORM - and we will get right back to you!