The Most Common Pests in Tucson and How to Get Rid of Them
Have A Home Inspection To Be Sure They Aren't A Pest To You
Tucson is popular for its diverse landscape, including pine-topped peaks, rugged canyons, snaky dry riverbeds, rolling hills, and flowering desert.
Because of various factors, including the sway from tropical and temperate weather, warm subtropical climate, and extreme elevation variations, Tucson features a unique variety of pests.
Here some of the most common home pests in Tucson, how you can identify them, and what to do if you come across them.
Scorpions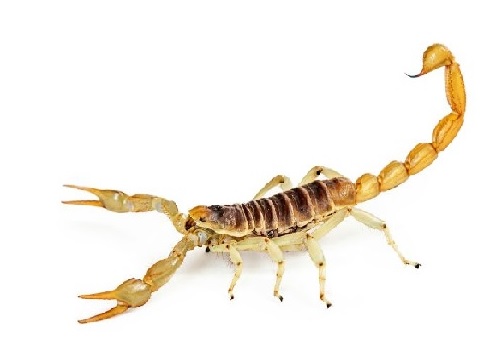 Scorpions usually try to find dark and cool places to live in, which, regrettably, can include your home. If you see a scorpion in your home, wear protective gloves and find an object to pierce the scorpion with scissors or a knife.
Do not try to hit the scorpion with your blunt object, as they have the ability to lie completely flat on the ground. After piercing the scorpion, you should immediately dispose of it in your outdoor trash can or flush it down the toilet.
Bed bugs
Bed bug infestations usually go unnoticed. However, when they bite, you will feel itchy. If you feel a bite, the first place you should look is on your bed crevices. You might see the bedbugs themselves or notice blood stains on your bed from the bites.
You can also find small white eggshells or dead skin that they shed. If your home has a bedbug infestation, you should immediately contact a professional bed bug exterminator to treat the problem.
They will treat your home with chemicals and advise you on how to leave your home safely without risking spreading these nuisance pests anywhere else.
Ticks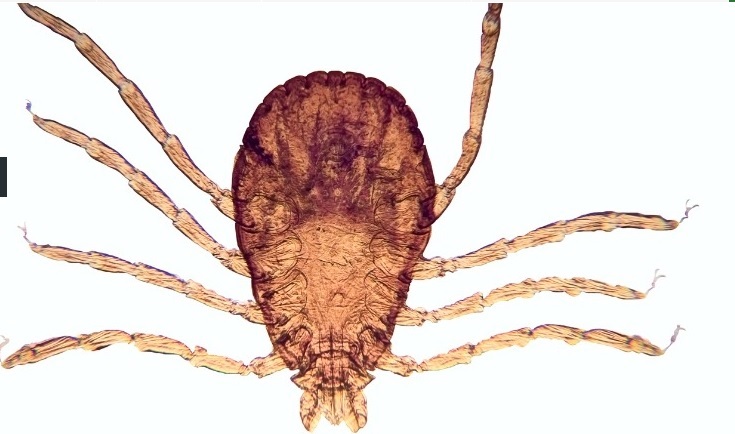 If you have a bush around your home, or like outdoor hiking activities, or have animals, you will likely come across ticks. Ticks are known to spread Lyme disease, so it is crucial to stay heedful to protect yourself against these small blood-sucking pests.
Ensure that your skin is fully covered when outdoors, and check your animals for ticks anytime you get into your house.
Ticks usually attach themselves to sensitive areas of the body, such as the belly button, groin, behind ears, under armpits, and behind the knees. So, ensure that you thoroughly check your pets in these hideous parts before they enter the house.
Also, have someone check them on you after your outdoor activities or activities that involve interacting with animals. If you happen to find one, you should use a pair of tweezers to turn and remove the head out of your or your pet's skin.
Once you have removed the tick, you can flush it down your toilet or burn it. If you start feeling flu-like symptoms like rashes, nausea, chills, body aches, or fever, you should immediately contact a health care provider to get tested for Lyme disease.
Cockroaches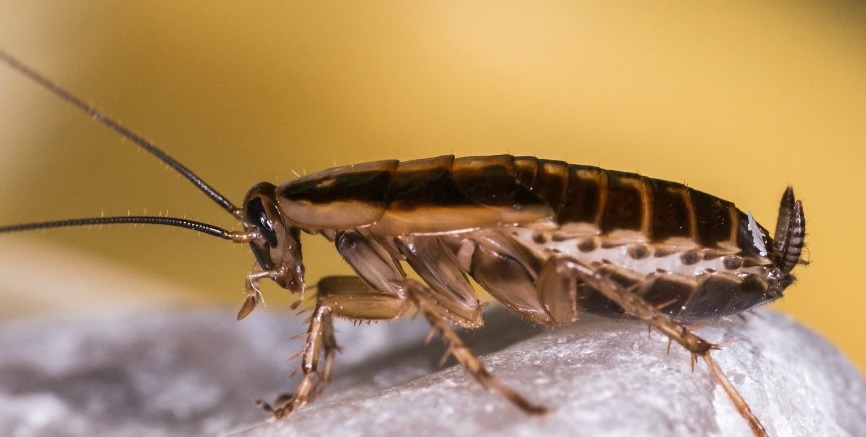 Cockroaches are nuisance home pests that can contaminate your food and cause infections. Signs that your home has a cockroach infestation include a musky smell, dead cockroaches, and cockroach droppings that look like ground coffee.
While cockroaches are active at night, you will likely see cockroaches during the day because their nest is full and they are being pushed out.
To get rid of cockroaches, de-clutter your house and use sprays and granules around your home to prevent them from entering your home to shelter themselves from heat.
Ants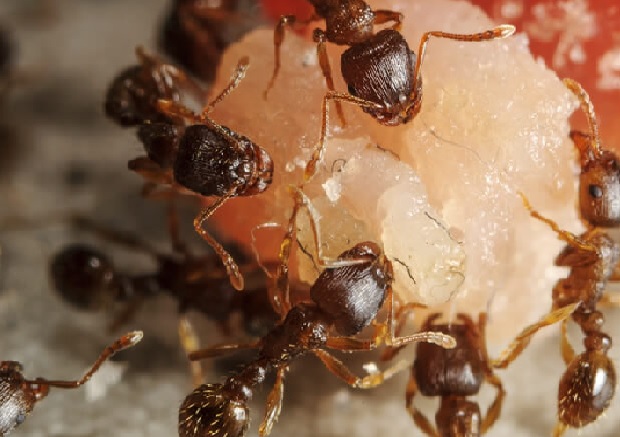 Ants are among the most annoying household pests in Tucson. The first sign of an ant infestation is noticing an ant line that walks across your counter or floor.
Some of the preventive measures you can take are ensuring that you do not leave out any food, whether it is human or pet food. Also, ensure that you clean any spills immediately after they happen. Ants are small and can get into your house through gaps in floorboards or windows.
You can get rid of ants using store-bought certified poisons.
Termites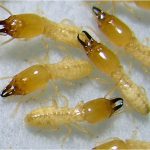 Termites cause millions of damages every year as they burrow through wooden structures for nesting. Some signs that you might have a termite infestation in your home are finding tunnels in wood or seeing termites flying or crawling.
If you have a termite problem, it is best that you contact a professional pest control service provider to deal with the problem. A professional will get rid of your current infestation and prevent future infestations.
Bees
When people think of bees, they tend to think that bees only exist to sting humans. Bees are beneficial in plant pollination and are a crucial part of the ecological system.
If you have a hive near your home, it is crucial to contact a professional to move it away and not try to eliminate it completely or move it yourself. Bee stings can cause an allergic reaction and can even be fatal to some people.
Regardless of the type of pest problem you have in your home, the best way to get rid of it is by contacting a pest control professional to deal with it. A professional has the knowledge and tools to eliminate your problem and prevent future infestations.
The above article was provided by Katelyn Price
Considering A Home In Tucson, AZ?
Are you thinking of buying a home in the greater Tucson area? It is a great place to live in spite of the common pests in Tucson and throughout the southwest. Most states have their share of critters to deal with.
The bigger challenge is finding the right home to meet your needs and expectations. But we can make the process much less stressful for you.
We have been Tucson Realtors since 2002. We know Tucson and the Tucson Real Estate market. As a top Realtor duo, we invest the time to understand your home buying interests and desires.
At our first meeting, we will review the current real estate market with you. Show you the market data and then walk you through the Arizona home buying process.
Why? We want you to know what to expect. And what to plan for.
Interested in new construction? We'll brief you on buying a new construction home. And what's unique about the process.
For us, you are not another real estate transaction. You are a client and, future friend. We strive to create a relationship that continues long after you move into your home. Review our profiles. Check out our backgrounds, education, and certifications.
We are here to help you "know what you need to know" to buy a home in Tucson, AZ. We provide you information on Tucson events, places to shop and restaurants. Our resources include contractors, electricians, and home services.
But most important, our professional service backgrounds mean we put you first!
Thinking About Selling Your Home In The Greater Tucson Area?
Selling a home requires more than listing it in the Tucson MLS system. It's about marketing. Marketing through multiple online channels.
To no one's surprise, 80% of home buyers start their search on the internet. Homes must be visible on multiple internet channels. The more visible a home is, the faster it will sell.
And the photos on the mls make a difference. You can spend lots of money on home staging, but if the photos aren't great it doesn't matter. Staging and stunning photos make it all come together.
We use multiple online marketing channels to showcase your home. We will build a stand-alone website built to show your home. Our marketing program targets key cities in the U. S. based on the season.
For luxury listings, our drone service provides video of your home and neighborhood. This video along with professional photos helps the online buyer see and feel your home. Their "new" home.
To learn more about how we can help you sell your Tucson home, call us – 520-940-4541 – to arrange a meeting. We will visit your home and prepare a comparative market analysis.
Then we will meet with you to review our analysis. We will go over our Comparative Market Analysis for your home in detail. And the review our marketing program to "get your home sold!"
Conclusion
Ok, there are lots of common pests in Tucson, AZ as in any other state. But those little pests are the result of great weather and the beautiful Sonoran Desert surrounding the area.
Thank you for visiting www.premiertucsonhomes.com! It's one of the top real estate websites in Tucson. Our clients us that.
Our website provides information on communities and neighborhoods in the greater Tucson area. Want more? Give us a call – 520-940-4541. We are ready to answer your questions and help you get the information you are looking for.
We are a top Realtor duo in Tucson, AZ since 2002. Read our client testimonials. Give us a call. We look forward to making your home buying or selling a home an enjoyable experience for YOU!
Sign UP to receive daily HOME TRACKER UPDATES - OR - Our Monthly NEWSLETTER. And get regular updates on the Real Estate Market and events in Tucson, AZ.
Questions about the Tucson Real Estate Market or Tucson Homes for Sale? Call Us - 520 940 4541 OR complete the - CONTACT FORM - and we will get right back to you!