Find A Costco Location In Tucson

3 Locations In Tucson AZ
Costco Tucson 3 Locations And The History of Costco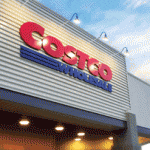 Costco is a worldwide retail powerhouse that was established in San Diego as the Price Club in 1976. Two years, 1978, later, a second store win Phoenix, Arizona. Eventually, Price Club became a leading name in the warehouse retailing industry.
In 1983, a member of the Price Club management team left and formed the Costco Wholesale Corporation in 1983. Costco's marketing and distribution structure copied heavily from Price's designs. Interestingly by 1988, Costco became Price's fiercest competitor. Its rapid expansion covered the United States and Canada.
By 1993, additional competition in this market segment threatened both Price Club and Costco Wholesale. Competition drove the two companies entered into a partial merger. The new company, named PriceCostco, Inc. Less than two year later the merger was floundered and the two companies went their separate ways.
One company was renamed Price Enterprises. The other kept the name PriceCostco, Inc. This name was changed to Costco Wholesale n 1997.
Today, Costco is the largest warehouse store chain in the world in terms of sales volume. Although it faces heavy competition with Sam's Club with the latter having more warehouse stores, Costco has a membership base of over 100 million worldwide.
Costco locations in Tucson AZ can be found at
Costco – Northwest Area
3901 West Costco Drive
Tucson, AZ 85741
(520) 797-1980
MAP To Costco
Hours – Northwest Costco Tucson
Monday thru Friday – 10:00am-8:30pm
Saturday – 9:30am-6:00pm
Sunday – 10:00am-6:00pm
Costco – East Side
6255 East Grant Road
Tucson, AZ 85712
(520) 886-6377
MAP To Costco

Hours – East Costco Tucson
Monday Thru Friday – 10:00am-8:30pm
Saturday – 9:30am-6:00pm
Sunday – 10:00am-6:00pm
Costco – West Central
1650 E Tucson Marketplace
Tucson, AZ 85713
(520) 791-7340
MAP To Costco

Hours – Costco Tucson West Central
Monday Thru Friday – 10:00am-8:30pm
Saturday – 9:30am-6:00pm
Sunday – 10:00am-6:00pm
Conclusion
Costco locations are relatively easy to get to from most areas of Tucson AZ and provide members a wide array of products and goods.
Thank you for visiting www.premiertucsonhomes.com! It's one of the top real estate websites in Tucson. Our clients tell us that.
Our website provides information on communities and neighborhoods in the greater Tucson area. Want more? Give us a call – 520-940-4541. We are ready to answer your questions and help you get the information you are looking for.
We are a top Realtor duo in Tucson, AZ since 2002. Read our client testimonials. Give us a call. We look forward to making your home buying or selling experience enjoyable YOU!
If you are considering a move to Tucson AZ OR thinking about a great place to escape those long winter days, we can help!
Sign UP to receive daily HOME TRACKER UPDATES - OR - Our Monthly NEWSLETTER. And get regular updates on the Real Estate Market and events in Tucson, AZ.
Questions about the Tucson Real Estate Market or Tucson Homes for Sale? Call Us - 520 940 4541 OR complete the - CONTACT FORM - and we will get right back to you!
By the way, here are the locations of Trader Joe's In Tucson