How to Decode A Home Inspection Report
An Important Document For Home Buyers….And Sellers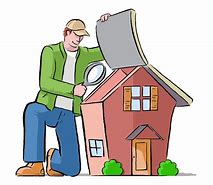 If you want to minimize any unpleasant surprises during the home buying process a home inspection is a must. It is also a good idea to have one when you're planning to sell your home.
Find the issues before putting your home on the market. And fix them. The buyer's inspector will find them anyway.
In either case, understanding the inspection report is a must. And we are going to help you demystify the home inspection report.
Here are some insights on what's included, what's not included, and how to decode the findings.
The Home Inspection Report
A home inspection report is a document prepared by a home inspector. It will be reviewed with you after the inspection. And a copy emailed to you and your Realtor a few hours later.
It includes information on the condition of the home and identifies issues with major systems. A home inspection does not list quotes for home repairs or replacements.
And keep in mind a long inspection report doesn't mean there are a lot of serious issues. As a Tucson Realtor team since 2002, we have seen a lot of inspections. And read a lot of inspection reports.
We do this so that we can explain them to buyers, sellers and 3rd parties. We know "An inspector must list every item they find "wrong" with the house—whether it is a significant issue or not.
Also, inspectors take lots of photos throughout the inspection. These are included in their report. This adds to the bulk to the report, but also provides visual evidence to what the inspector has "called out".
For instance, an inspector might note that a damaged window screen and include photos. Small items like this can often make up the majority of the report. so it's important not to focus on the number of issues, but rather the severity of them.
Jack Randall, is a Tucson home inspector we have used many times. He indicates, "It's easy to pad out a report with half a page of boilerplate on each issue.
But it's more important to educate the client. For example, the implications of R-22 coolant in the air conditioning system." (R-22 coolant is being phased out. The US government has done this because of the damaging effects on the ozone layer.)
And keeping the focus on findings that are severe, costly, or time consuming to fix.
What's included in a home inspection report?
A home inspection report will include:
An informational section that lists general details about the house.
Table of contents
A general summary of major issues with the house.
Details about major home systems, their crucial components, and their operation.
Any system defects along with pictures will noted.
Some inspectors will include recommendations on what to do. For example, if a system is old the home inspector could suggest replacing it. Or having a contractor specializing in the system to review it further.
The inspection report includes information about:
Structural components like the foundation and framing of the home.
Exterior features like siding, porches, balconies, walkways, and driveways.
Roof features like tile, shingles, flashing, and skylights.
Plumbing systems like pipes, drains, and water heating equipment.
Electrical equipment like service panels, breakers, and fuses.
Interior items including walls, ceilings, floors, windows, doors, cabinets, indoor stairs, and railings.
The inspection includes insulation, attic, and crawl spaces. Trusses and rafters examined for cracks or breaks
The inspector will identify any issues and take photos to show any problems. When an issue poses a future problem the inspector will identify potential actions. (i.e., broken roof tile or flashing that could lead to leaks or mold growth).
Inspectors we have worked with include a legend in the report. It identifies items with informational comments, observational comments, repair comments, or safety comments.
These comments contain information about the components mentioned in the report. "And what to keep an eye on that might need further attention later," says Randell.
Any safety issues get a bold highlight. Usually RED.
The critical take away from an inspection is major items needing repair. Cosmetic items – paint, minor drywall cracks, etc – are not "usually requested for repair.
Guest Article By: Emily McCrary-Ruiz-Esparza August 17, 2018 Updated: June 11, 2019
Now, here is what you do with the inspection report…..BINSR
Considering A Home In Tucson, AZ?
Are you thinking of buying a home in the greater Tucson area? Finding the right home can be a challenging process. But we can make the process much less stressful for you.
We have been Tucson Realtors since 2002. We know Tucson and the Tucson Real Estate market. As a top Realtor duo, we invest the time to understand your home buying interests and desires.
At our first meeting, we will review the current real estate market with you. Show you the market data and then walk you through the Arizona home buying process.
Why? We want you to know what to expect. And what to plan for. Including coordinating and being at the home inspection.
And answer your questions. Or call the inspector and have them explain it to you.
Interested in new construction? We'll brief you on buying a new construction home. And what's unique about the process.
For us, you are not another real estate transaction. You are a client and, future friend. We strive to create a relationship that continues long after you move into your home.
Review our profiles. Check out our backgrounds, education, and certifications.
We are here to help you "know what you need to know" to buy a home in Tucson, AZ. We provide you information on Tucson events, places to shop and restaurants. Our resources include contractors, electricians, and home services.
Conclusion
Thank you for visiting www.premiertucsonhomes.com! It's one of the top real estate websites in Tucson. Our clients say that, not us.
Our website provides information on communities and neighborhoods in the greater Tucson area. Want more? Give us a call – 520-940-4541. We are ready to answer your questions and help you get the information you are looking for.
We are a top Realtor duo in Tucson, AZ since 2002. Read our client testimonials. Give us a call. We look forward to making your home buying or selling a home an enjoyable experience for YOU!
Sign UP to receive daily HOME TRACKER UPDATES - OR - Our Monthly NEWSLETTER. And get regular updates on the Real Estate Market and events in Tucson, AZ.
Questions about the Tucson Real Estate Market or Tucson Homes for Sale? Call Us - 520 940 4541 OR complete the - CONTACT FORM - and we will get right back to you!