Easy Downsizing: Helpful Tips for Seniors Looking to Make a Move
Downsizing Tips That Will Help Seniors Have An Easy Move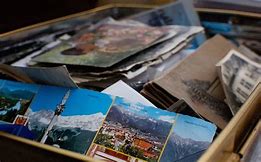 Downsizing is a route many seniors consider for a variety of reasons. Perhaps you have an empty nest and too much home to take care of, your home isn't conducive to safely aging in place, you'd like to move closer to family and friends or you simply want a change.
Whatever the reason, downsizing can be overwhelming if you aren't sure what to do and what to expect. The following tips will help you along this journey and get you into your new home with ease.
Find a Home Where You Can Age in Place
Chances are this is the last time you will move, so it makes sense that the home you purchase will enable you to age in place and continue living independently in your home for as long as is safe. So, what should you look for in your new home?
Functionality and safety are very important, and should be at the top of your list. Will you be able to make your way around the home with ease? Is help readily available in an emergency? What important services are nearby such as medical care, grocery stores, transportation and entertainment?
Keep in mind that a home can be renovated to age in place if it doesn't meet your needs and requirements as is. The Association Of Mature American Citizens has a comprehensive checklist you can follow with features you might consider having a contractor install in your new home to increase safety and functionality such as grab bars, widened doorways and ramps.
Downsize Your Stuff
Downsizing your home means less storage space. Rather than pack it all up and get to your home, only to realize you can't find a place for it all, spend some time paring it down prior to the move. Go room by room, starting with storage areas such as the attic and basement and bring along packing supplies and trash bags so that you can pack and toss as you go.
Sort everything into piles depending on whether you will keep, donate, sell or toss. If you are having a hard time deciding what to keep, ask yourself some important questions: Can you remember the last time you used it? If you use it, how often? Can you do without it? Is it in good shape?
Could someone else get more use out of it? If there are some items you can't bare to part with but simply don't have the room for, consider renting a self-storage unit. The average price to rent one in Tucson, Arizona, over the past 180 days is $68.46, and it will enable you to keep large pieces and treasured keepsakes safe.
Prepare Yourself For the Move
Moving is hard work, and even stressful at times, so you need to make sure you are prepared when the day finally arrives. You will need boxes, labels and markers to pack and store your household items. Go for quality boxes to ensure your belongings are kept safe. U-haul has a variety to choose from and they're not too expensive. Medium boxes run $1.49 each, but the price goes down the more you buy.
Contact a moving company to help with heavy lifting and transport, and ask family and friends for help with packing, even if they are just there for moral support. If possible, go to the new home prior to the move to create a plan for where everything will go and label packing boxes accordingly. Don't forget to pack a first-night bag with toiletries, clothes, medications, sheets and first-aid.
Consider Your Pets
If you have a furry companion, you'll need to prepare him for the move as well. Set aside an area in the home away from the packing and moving chaos so that your pooch has a safe area.
When moving day arrives, it is best for your pooch to be out of the house with a family member, friend, or dog sitter. This gives your dog some time to calm down and relax before making the adjustment to a brand new home.
Downsizing is an exciting journey, but any sort of move can quickly become overwhelming, so it's important to ask questions in case you need more information. Once you have explored all of your options, start by browsing homes that will enable you to age in place or that provide a good framework to make modifications.
Then you can start the process of downsizing your items to compensate for the smaller square footage. Through it all, make sure you and all family members (both furry and human) are calm, collected and prepared for a smooth move.
Article provided by Michael Longsdon
Want more information on moving to a new house with your pets? Here it is at….. GoCompare
And One More Consideration—-The Internet+-
The internet has become an essential part for many older Americans. It helps people stay connected with family, friends, and community services. But, technology is becoming more advanced each year and can be difficult for seniors to use.
To make maters worst, online scammers target older individuals with lots of scams. It's more important than ever to have internet access and know how to use it.
Check out this guide on "how to use the internet". It will improve your computer skills whether your are a senior or not.
Conclusion
Thank you for visiting www.premiertucsonhomes.com! It's one of the top real estate websites in Tucson. Our clients say that, not us.
Our website provides information on communities and neighborhoods in the greater Tucson area. Want more? Give us a call – 520-940-4541. We are ready to answer your questions and help you get the information you are looking for.
We are a top Realtor duo in Tucson, AZ since 2002. Read our client testimonials. Give us a call. We look forward to making your home buying or selling a home an enjoyable experience for YOU!
Sign UP to receive daily HOME TRACKER UPDATES - OR - Our Monthly NEWSLETTER. And get regular updates on the Real Estate Market and events in Tucson, AZ.
Questions about the Tucson Real Estate Market or Tucson Homes for Sale? Call Us - 520 940 4541 OR complete the - CONTACT FORM - and we will get right back to you!