For FHA MIP Means Mortgage Insurance Premium
New Rules That May Impact Tucson Home Buyers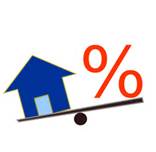 FHA MIP rule changes beginning April 1, 2013. The FHA Mortgage Insurance Premium (MIP) will increase to 1.35% on 30-year amortized loans with 3.5% down. Please note that this is in addition to the monthly mortgage payment.
FHA News Update – FHA Lowers Mortgage Insurance Premiums Beginning January 2015 – READ NOW
This will not have a huge impact on buyers qualifying
The bigger change in FHA MIP comes effective June 3, 2013. On June 3, FHA MIP will be for the life of the loan! In the past, once a home's principal balance reached 78% of the original sales price after being paid for 5 years, the MIP would drop off. How much of an impact does this have on a loan?
To put this in perspective, with a purchase price of $175,000 and a 3.5% down payment, the loan amount would be $168,875. Adding the 1.75% "up front FHA MIP", the total loan amount would be $171,830. (Remember: FHA charges MIP on two levels – up front, which is financed into the loan AND annually which is paid monthly.)
A Quick Example
MIP Dsc name="premiertucsonhomesregistration"ATION

Csc name="premiertucsonhomesregistration"RENTLY 78% OF ORIGINAL LOAN

AFTER 6/3/13

LIFE OF LOAN

Cumulative Premium

$19,190.00

$40,969.00

Example with 4% loan rate

30-Year term – ARP=5.017%
For the homeowner who intends to live in the home less than ten years, this does not have a significant financial impact. However if you plan on living there longer you may want to consider refinancing into a conventional loan. This would eliminate the FHA MIP.
Other considerations would be the 3% down conventional loan. This program comes with it's own set of more restrictive guidelines. For more on FHA Loan rules and FHA MIP go to the FHA Website.
Conclusion
Thank you for visiting www.premiertucsonhomes.com! It's one of the top real estate websites in Tucson. Our clients tell us that.
Our website provides information on communities and neighborhoods in the greater Tucson area. Want more? Give us a call – 520-940-4541. We are ready to answer your questions and help you get the information you are looking for.
We are a top Realtor team in Tucson, AZ since 2002. Take a minutes to read our profiles and client testimonials. Maybe we are the Tucson Realtors you have been looking for.
We look forward to making your home buying or selling experience enjoyable YOU!
Want to find Tucson Arizona houses for sale OR Search Homes for Sale Tucson AZ? We can help!
Sign UP to receive daily HOME TRACKER UPDATES - OR - Our Monthly NEWSLETTER. And get regular updates on the Real Estate Market and events in Tucson, AZ.
Questions about the Tucson Real Estate Market or Tucson Homes for Sale? Call Us - 520 940 4541 OR complete the - CONTACT FORM - and we will get right back to you!