Flagstaff Arizona
Homes For Sale Near The Grand Canyon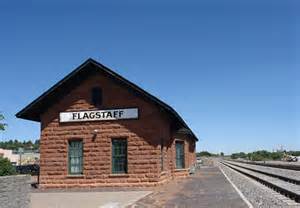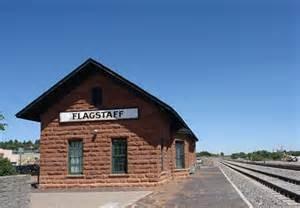 Flagstaff Arizona is in northern Arizona about 150 miles north of Phoenix. Only 75 miles south of the Grand Canyon National Park.
The history of Flagstaff Arizona dates back to 1876. That is when settlers built the fiers home at the base of Mars Hill.
As the railroads brought people to the west during the 1880's, Flagstaff Arizona began to grow.
By the mid 1880's, it was the largest town on the railroad between Albuquerque NM. By the 1890's, Flagstaff Arizona was a stop on the rail line between Chicago and Los Angeles.
Historic Route 66 brought more growth to Flagstaff Arizona. It ran through the city and created the need for Flagstaff Arizona's first motel in 1929.
Today, the City has a population of over 65,000. The greater metro area of Flagstaff Arizona has a population estimate to be over 135,000. Flagstaff is home to Northern Arizona University.
See Homes For Sale In Flagstaff AZ
Climate in Flagstaff Arizona
Flagstaff Arizona sits at an elevation of about 7,000 feet. The elevation creates a dry climate.
Flagstaff Arizona has five seasons, not four.
Winter, that is cold and snowy with over 100 inches of snow.
Spring that is dry and windy with some snow.
Early summer that is very dry and hot.
The monsoon season that is wet and humid.
Fall period that is dry with moderate temperatures and last until snow comes in November.
The winter snow in Flagstaff Arizona make it a popular skiing destination.
If you are not looking for snowy winters and breeze summers, Flagstaff may not be for you.
Consider Northwest Tucson AZ
Flagstaff is about 150 miles or 4 hours north of Tucson Arizona. A relatively short trip, but a totally different climate and lifestyle – MAP
Two popular adult communities north of Tucson are SaddleBrooke and SaddleBrooke Ranch.
There are other adult communities in Oro Valley AZ and farther south in Green Valley AZ. These "adult" communities provide the opportunity to meet new friends and pursue personal interests in an active retirement.
About Tucson And Oro Valley AZ

The City of Tucson is home for the University of Arizona. Go Wildcats!!
That means there are endless list of things to do and activities available. The Tucson area has rich cultural heritage and an abundance of Tucson attractions. Museums, galleries, shops, and live performances are available the year around.
Find Homes In Tucson And Oro Valley Arizona
To the surprise of many, Tucson Arizona also has skiing in the winter. Mt. Lemmon is the highest ski resort in the southwest area of the United States.
Just north of Tucson is Oro Valley Arizona. The Town of Oro Valley encompasses approximately 34 square miles. Oro Valley provides a great public parks system, notable outdoor amenities and retailing venues. The Oro Valley Hospital on Tangerine Rd services the residents of Oro Valley, SaddleBrooke and Northwest Tucson AZ
Oro Valley families are served by the Amphitheater School District which is one of the statistically highest performing public school systems in Arizona. Search for an Oro Valley Homes By School.
Just In Case

Many of our clients start their Arizona home search in Flagstaff Arizona or other cities in Arizona. Guess what, they like the Tucson area better. If you are considering a home in Flagstaff Arizona or Phoenix, then also take a look at homes Northwest of Tucson AZ.
Oro Valley, Dove Mountain and Marana all have active adult communities and lot of things to do. Give us a call, we can help you find that perfect place in the Northwest Tucson area.
Conclusion
Thank you for visiting www.premiertucsonhomes.com! It's one of the top real estate websites in Tucson. That is what our client tell us!
Our website provides information on communities and neighborhoods in the greater Tucson area. Want more? Give us a call – 520-940-4541.
We are ready to answer your questions and help you get the information you are looking for.
We are a top Realtor Team in Tucson, AZ since 2002. Read our client testimonials.
We look forward to making your home buying or selling a home an enjoyable experience for YOU!
Sign UP to receive daily HOME TRACKER UPDATES - OR - Our Monthly NEWSLETTER. And get regular updates on the Real Estate Market and events in Tucson, AZ.
Questions about the Tucson Real Estate Market or Tucson Homes for Sale? Call Us - 520 940 4541 OR complete the - CONTACT FORM - and we will get right back to you!