How to Bring a Southwestern Flair to Your Home Décor
Tips And Tricks To Make It Work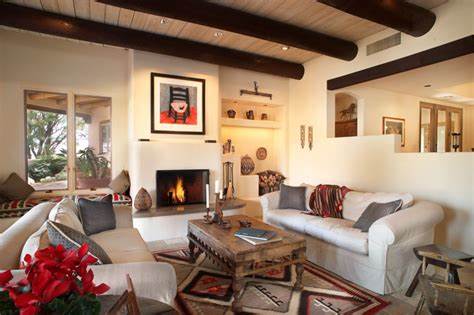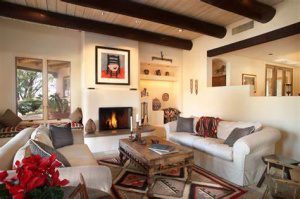 Incorporating a snazzy southwestern flair into your home décor is great if you live in this part of the United States or not.
Blending colors, furniture and other aspects of your home to fit with your architectural style is important.
Living in Arizona, it's fairly obvious there aren't many homes and buildings representative of early American colonial or ancient Greek architecture.
There are places symbolic of 17th century Spain, blended with the ancestral qualities of the indigenous peoples of the region. There is a great deal of evidence pointing to the Spanish influence on architecture.
However, the Baroque architectural style accents the Pueblo Revival architectural motif that's predominant in the US southwest. Interior design strives to combine a perfect mixture of the inherent architectural style in line with the decorations of your home. Here are some ideas on how to bring a southwestern flair to your home, whether you live there or not.
Cool Colors
A quick geographical review brings home one obvious point. Arizona, and the southwestern US in general, are situated in largely a desert type terrain. The color of the region is rich in earth tones and natural desert hues.
These inherent colors had an enormous impact on the decorative inclinations of the native people. A light cactus-green blended, with soft reds, helps the structures built by man blend into the landscape built by nature.
Since this is a warm-weather climate, cool colors with soft overtures are predominant. There aren't a lot of cold, hard dark colors used in the southwestern decorative style. Yellows and light oranges also play an important role in painting the backdrop of your home as a portrait.
Many of these earth-tone colors artfully support the heavy use of regional foliage and plants in home décor. Peppers and other soft, green succulents help southwestern colors blend masterfully with the surrounding desert landscapes.
Hot Tchotchke
Tchotchke refers to inconsequential little decorative items from various cultures. Southwestern décor employs similar types of decorative little pieces around the home to add a personalized southwestern touch to the design.
While cool colors are predominantly used as a backdrop, many of the trinkets use flamboyant colors. A staple in southwestern interior design are the ceramics. Painted ceramic pottery was commonplace in the homes of the Native Pueblo peoples.
Rich red and orange peppers are dried and used as vibrant decorations. Dream catchers are also frequently seen in homes across the US southwest. These too are inherent to regions indigenous peoples.
They are often blends of intricate artwork and colorful feathers. A key difference between the decorative ornaments used across other cultures and the aura of the southwest is the tendency to spread things out more. Pottery is grouped together, and a single tapestry can be all that is used on an entire wall.
Supple Textiles
Textiles, many with Native American artistry, are prevalent in southwestern decorating. While many of the fabrics are sturdy, woven tapestries, they invariably blend soft and supple colors to help accent the southwestern color themes.
There is a great deal of leather used in furniture, plus colorful serapes are used as covers or as ornate wall hangings. Much of the leather furniture used in southwest homes coordinates an earthen, tanned color to provide a soft mixture with the rest of the pieces in a room.
While splendidly woven tapestries are a trademark of southwestern design, so too are the soft clay bricks and artistic tiles. Entry foyers frequently display artistic tile floors. Murals are often added to walls, pictorial voices that tell the history of the region.
Hard Iron
The Baroque era and Pueblo cultures each had a dramatic influence on southwestern style. However, the region didn't start to become extensively populated until after the middle of the 19th century. A lot of construction and development filtered into the early 20th century as well.
While keeping with the primary foundation of regional architecture, the Age of Iron began to influence southwestern décor. Wrought iron gates and fences didn't really fit the aura of southwestern architecture, but it did make its way into homes as decorative adornments.
Various types of wrought iron and steel ornaments are frequently used to accent rooms and wrought iron furniture is a favorite for southwestern patios. Iron racks are frequently hung on interior walls to provide space for the ceramic pieces.
Southwestern décor is used all around the world, but never more so than in the US Southwest. It blends both creative and decorative artistry with a blend of colors inherent to the region. You don't have to live in a house built using Pueblo architectural style to incorporate this vividly beautiful type of interior design into your southwest home.
Guest Article By – Jessica Kane – <jessicakwrites@gmail.com>

Conclusion
Thank you for visiting www.premiertucsonhomes.com! It's one of the top real estate websites in Tucson. Our clients say that, not us.
Our website provides information on communities and neighborhoods in the greater Tucson area. Want more? Give us a call – 520-940-4541. We are ready to answer your questions and help you get the information you are looking for.
We are a top Realtor duo in Tucson, AZ since 2002. Read our client testimonials. Give us a call. We look forward to making your home buying or selling a home an enjoyable experience for YOU!
Sign UP to receive daily HOME TRACKER UPDATES - OR - Our Monthly NEWSLETTER. And get regular updates on the Real Estate Market and events in Tucson, AZ.
Questions about the Tucson Real Estate Market or Tucson Homes for Sale? Call Us - 520 940 4541 OR complete the - CONTACT FORM - and we will get right back to you!