How To Buy A Home Without Stepping Inside – In Person
Technology And A Top Local Realtor Team In Tucson Are The Keys To Success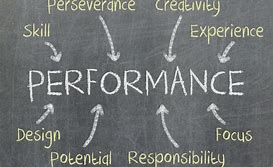 Tucson's housing market continues with strong buyer activity and low home inventory. As a local Realtor team we are seeing the way low inventory is affecting the Tucson home buying process.
These conditions mean homes sell fast. Many with two or three offers. Conditions suggest the market will stay hot even as cool weather and the holidays arrive.
So how can you buy your "perfect" home when it comes on the market? And may be gone in a day!
If you want to visit the home before you put in an offer the logistics are not in your favor. But there is an option!
Consider This
We have been a local Realtor team in Tucson since 2002. We know Tucson and the Tucson real estate market!
Would you consider buying your Tucson home without stepping through the front door. At least not in person.
We are helping people buy a home without stepping inside. For some COVID-19 is the reason. For others it is the way to buy their dream home in a tight market.
A survey from 2018 showed that about 20% of home buyers had made an offer on a home without seeing it person.
That has jumped to 45% of home buyers in the last year. COVID-19 hasn't slowed sales, but the way the home buying process works.
If you're considering purchasing a home without visiting it in person, keep these tips in mind!
Find The Right Agent
If you're buying a house without touring it first, you have to depend on your agent to be your eyes and ears.
It's crucial that you go with an experienced local Realtor. Especially if you aren't familiar with the area.
You will need to do your homework.
Ask questions on how the agent will work with you. How will they get to know you and what you are looking for in your new home.
Have they helped other clients through the same process? When, Where and How?
Will the agent take you on a tour of the home with the technology you know how to use?
One more important question to ask. How do I get out of the contract if I change my mind and not lose my earnest money?
Take Advantage Of Technology
Online listings with 3D home tours are up big time since the pandemic hit.
But whether you're looking at a carousel of images or a 3D tour, don't forget to ask your local Realtor to go a step further.
Have your Realtor take you on a tour of your top pick homes with FaceTime or Zoom.
Viewing a property with an experienced local Realtor in real-time allows you to ask questions. And get a sense of the "flow" of the home.
Is A Floor Plan Available?
Although most listings don't have floor plans included, some do. Ask your agent to get one if it is available.
Experienced agents understand room sizes and potential floor plan issues. They will highlight them during your virtual home tour.
And don't forget the outside of the home. Are high tension power lines nearby? How about busy streets or a lighted athletic field?
Considering A Home In Tucson, AZ?
Are you thinking of buying a home in the greater Tucson area? Finding the right home can be a challenging process. But as a top local Realtor Team we can make the process much less stressful for you.
We have been local Tucson Realtors since 2002. We know Tucson and the Tucson Real Estate market. As a top local Realtor duo, we invest the time to understand your home buying interests and desires.
At our first meeting, we will review the current real estate market with you. Show you the market data and then walk you through the Arizona home buying process.
Why? We want you to know what to expect. And what to plan for.
Interested in new construction? We'll brief you on buying a new construction home. And what's unique about the process.
For us, you are not another real estate transaction. You are a client and, future friend. We strive to create a relationship that continues long after you move into your home. Review our profiles. Check out our backgrounds, education, and certifications.
We are here to help you "know what you need to know" to buy a home in Tucson, AZ. We provide you information on Tucson events, places to shop and restaurants. Our resources include contractors, electricians, and home services.
Don't forget, our professional service backgrounds mean we put you first!
Conclusion
Thank you for visiting www.premiertucsonhomes.com! It's one of the top real estate websites in Tucson. Our clients say that, not us.
Our website provides information on communities and neighborhoods in the greater Tucson area. Want more? Give us a call – 520-940-4541. We are ready to answer your questions and help you get the information you are looking for.
We are a top local Realtor duo in Tucson, AZ since 2002. Read our client testimonials. Give us a call. We look forward to making your home buying or selling a home an enjoyable experience for YOU!
Sign UP to receive daily HOME TRACKER UPDATES - OR - Our Monthly NEWSLETTER. And get regular updates on the Real Estate Market and events in Tucson, AZ.
Questions about the Tucson Real Estate Market or Tucson Homes for Sale? Call Us - 520 940 4541 OR complete the - CONTACT FORM - and we will get right back to you!