Home Mortgage Interest Deductions
What To Know For Tax Preparation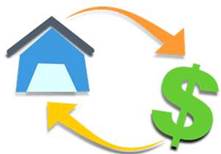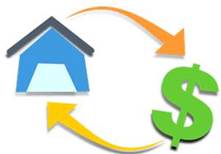 Mortgage Interest Expense as tax deductions need to be understood by Tucson Home buyers or Home owners. Understand how to treat the interest deduction for Federal tax proposes for mortgage loans and home refinancing decisions.
There are 3 classifications of interest for an individual Federal tax return and each is subject to different rules.
Personal interest – which has two components

Interest on a qualified residence.

Interest on consumer debt.

Investment interest

Business Interest

Business indebtedness interest

Interest on rental income real estate
The fees and charges incurred as part of the mortgage loan funding must be analyzed and ultimately organized into two categories.
1 – Costs that do not quality as interest.
These are usually lending service costs on mortgages used to acquire real estate held for personal use.
Should the mortgage be obtained to acquire real estate used in business or held for profit, the costs are deductible by amortizing them over the life to the loan.
2 – Costs that do qualify as interest.
Those costs qualifying as interest are treated as prepaid interest. These costs are capitalized and amortized – on a straight line method – over the life of the loan. Generally, points, loan origination fees, premium changes, etc. are considered prepaid interest and amortized over the life of the loan.
Further information can be obtained from the Internal Revenue Service website and the Arizona Department of Revenue or Arizona Tax Climate websites
In Summary



This information on Mortgage Interest Expense is intended to provide a general background on the subject of interest deductions for personal tax considerations. While it is believed to be accurate, it does not cover all issues related to this subject.
Also, mortgage interest rates will be effected by your FICO credit score. Know what yours is and how you can improve it.
The information provided isn't meant as a substitute for advise from your CPA, professional tax adviser or attorney. You should always consult with your own financial and tax advisers to discuss such matters.
It is also important to understand the terms Prequalification vs Preapproval BEFORE starting your home search process.
Also, your lender will provide a Good Faith Estimate will be issued within 5 days that your loan is "locked". Review it carefully, it will show all the costs to be incurred to obtain your mortgage.
Conclusion
Thank you for visiting www.premiertucsonhomes.com! It's one of the top real estate websites in Tucson. Our clients tell us that.
Our website provides information on communities and neighborhoods in the greater Tucson area. Want more? Give us a call – 520-940-4541. We are ready to answer your questions and help you get the information you are looking for.
We are a top Realtor team in Tucson, AZ since 2002. Read our client testimonials.
We look forward to making your home buying or selling experience enjoyable YOU!
Looking to buy a Tucson home for sale OR planning for a future retirement lifestyle? We Can Help!
Sign UP to receive daily HOME TRACKER UPDATES - OR - Our Monthly NEWSLETTER. And get regular updates on the Real Estate Market and events in Tucson, AZ.
Questions about the Tucson Real Estate Market or Tucson Homes for Sale? Call Us - 520 940 4541 OR complete the - CONTACT FORM - and we will get right back to you!