Pros and Cons of Living Near a Golf Course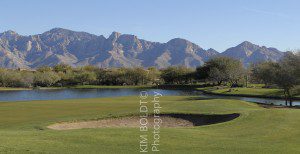 For passionate golfers, living near a golf course seems like a pipe dream.
Imagine waking up on a Saturday morning and spending a quiet time over a good cup of coffee, staring over your backyard, and beyond that lies a lush green fairway, embellished with tall trees and dotted with golfers peacefully completing their rounds.
The truth is, this could be a reality if you live in a golf course community. Even if you don't play golf, you can benefit from all the good things that come with living near a golf course.
When searching for a golf course community to live in, determining the pros and cons can help you decide if a home near a golf course is the right choice for you and the entire family. Here are some factors you should keep in mind:
Privacy
Pros: Say goodbye to your rowdy neighbor's noise. Living near a golf course assures you of total peace, amazing views, and well-manicured fairways. If you want a balance of luxury and nature, consider purchasing a house in The Stone Canyon Club, a private golf community set at the base of the breathtaking Tortolita Mountains.
Cons: While hitting some golf balls in the course sounds great, an airborne ball landing on your property seems terrible. If you don't want to deal with broken windows, cars, and other kinds of ball damage, opt for a home away from the fairways.
Amazing views from your golf course home
Pros: Both avid golfers and non-players will benefit from the beautiful sight of green fairways. And during tournament schedules, you immediately have a prime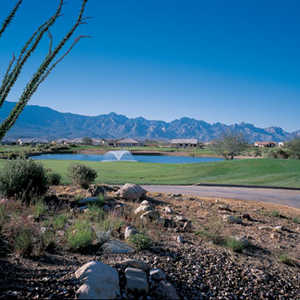 viewing spot for yourself in the comfort of your own home.
Cons: If you live near a famous golf course that hosts large tournaments, chances are they will have large crowds. So, a weekend trip to a nearby grocery store on a tournament day may get you stuck in traffic for hours.
Additionally, golf courses are usually mowed early in the morning, which may serve as an excellent view for morning people. If you're a nocturnal person, it would be better if your room is not facing the golf course to avoid being interrupted by external noise.
Easy golf access
Pros: Living near a golf course situates you up close and personal to a fantastic playground and its amenities. You're just a few minutes away from the course—all you need to do is grab your best golf clubs and other golf equipment, spend a few peaceful minutes walking to the golf course, and play as much as you like. A dream come true, indeed!
Additionally, there are many golf communities to choose from in Tucson, Arizona, including The Gallery at Dove Mountain, Ventana Canyon Country Club, and La Paloma Country Club, among others.
Quality of living near a golf course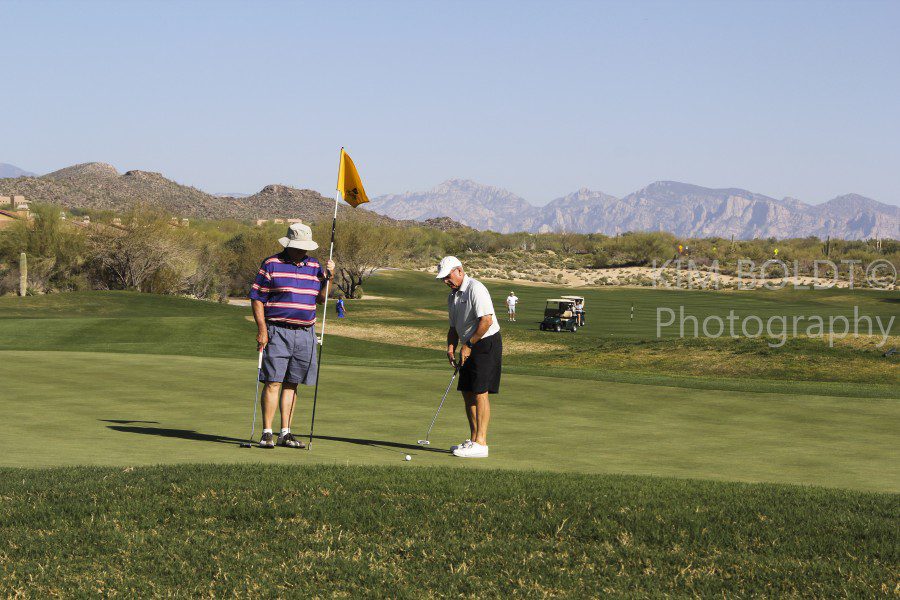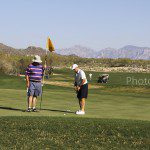 Pros: Living in a golf course community is an investment in a premium lifestyle, too. Residents usually enjoy low crime rates and closer proximity to shopping centers, schools, and entertainment.
Cons: It may take a long time to find the right property for you, which is why you may need the help of experienced real estate agents in Tucson.
Bottom Line
Purchasing a home near a golf course has its pros and cons. If you need assistance in choosing the best home for you, we highly suggest consulting expert real estate agents to take the stress out of searching for the perfect property.
The Above Is A Guest Article Is By Jordan Fuller – golfinfluence.co.uk
Conclusion
Thank you for visiting www.premiertucsonhomes.com! It's one of the top real estate websites in Tucson. Our clients tell us that.
Our website provides information on communities and neighborhoods in the greater Tucson area. We are ready to answer your questions and help you get the information you are looking for.
We are a top Realtor duo in Tucson, AZ since 2002. Read our client testimonials.
Search For Homes On Golf Courses In Tucson AZ
Want more? Give us a call – 520-940-4541.
We look forward to making your home buying or selling experience enjoyable YOU!
Sign UP to receive daily HOME TRACKER UPDATES - OR - Our Monthly NEWSLETTER. And get regular updates on the Real Estate Market and events in Tucson, AZ.
Questions about the Tucson Real Estate Market or Tucson Homes for Sale? Call Us - 520 940 4541 OR complete the - CONTACT FORM - and we will get right back to you!