Find Oro Valley Homes By School
Easy Search Oro Valley Homes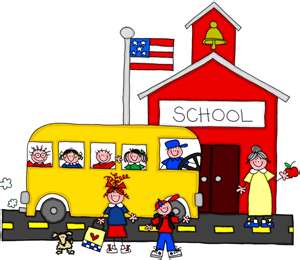 Oro Valley Homes by School page shows homes for sale by specific Oro Valley Schools. This Oro Valley Homes page by School will be helpful for families moving into Oro Valley.
Oro Valley families are served by the Amphitheater School District.
Amphitheater School District was founded in 1893. Amphi is the third largest public school district in Tucson. It has over 16,000 students
The Amphitheater School District boundaries is very large. Amphi or "District 10" covers a 109 square mile area in Northwest Tucson. Students come from Oro Valley and surrounding communities. North Tucson.
Casas Adobes. Catalina Foothills. Also, Eastern Tortolita and Catalina have students at "Amphi".
Search Oro Valley Homes by school
Review All Amphitheater School District 10 Homes for Sale by Price Range
The mission of Amphitheater School District is to empower students to become contributing members of society. To do that, students need to be equipped with the skills, knowledge, and values necessary to meet the challenges of a changing world.
Amphitheater School District believes

–
all students can learn and achieve

everyone has unique strengths, talents, and needs

all students and staff should be responsible for and dedicated to educational excellence

education requires cooperation, honesty, and respect among the student, parents, staff, school, and community

the school community deserves a safe and caring environment

our actions reflect our values and dedication to meet student needs fairly and equitable

ample resources are essential to accomplish the Mission
Amphitheater School District values diversity. Amphi strives to stimulate students to be creative. To use their curiosity to seek answers. Be diligent in pursuit of education. Understand achievement may not be easy. Students are motivated to be honest, caring, fair and be respectful of others. Students are asked to be of service to the community.
Visit the Amphitheater School District Home Page Here
Want to expand your search to other areas or lifestyle choices? Do it now – TUCSON ARIZONA REAL ESTATE
Conclusion
Thank you for visiting www.premiertucsonhomes.com! It's one of the top real estate websites in Tucson. Our clients tell us that.
Our website provides information on communities and neighborhoods in the greater Tucson area. Want more? Give us a call – 520-940-4541. We are ready to answer your questions and help you get the information you are looking for.
We are a top Realtor duo in Tucson, AZ since 2002. Read our client testimonials. Give us a call. We look forward to making your home buying or selling experience enjoyable YOU!
Sign UP to receive daily HOME TRACKER UPDATES - OR - Our Monthly NEWSLETTER. And get regular updates on the Real Estate Market and events in Tucson, AZ.
Questions about the Tucson Real Estate Market or Tucson Homes for Sale? Call Us - 520 940 4541 OR complete the - CONTACT FORM - and we will get right back to you!