Creating The Perfect Home For Your Retirement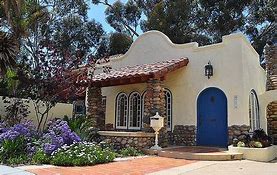 Moving home in retirement is common as people decide to downsize, move closer to family, or just move somewhere warmer. Whatever the reason, here are some tips to help make your perfect home for your retirement.
Take What You Need
Use moving as an opportunity to de-clutter. Don't leave behind sentimental items, but give real thought to what is important to you. Don't bring anything you wouldn't miss after a few months.
Consider Safety
If you need handrails, shower seats, or stair-lifts in your home, make their installation a priority. Even small changes, like slip-proof mats, will make your new home much more secure. Make sure alarms are installed and working, too. The more secure you feel, the quicker you will settle in and start feeling at home.
Create a Checklist
Small admin tasks will pile up while moving. For instance, you will need to set up or move your utilities. These are each straightforward tasks in isolation, but you will need to contact your phone, gas, electricity, internet, etc. providers separately. Create an organized task list to work through them methodically.
Decorate Inexpensively
Any space can be transformed with three elements: paint, plants, and lights. If any of the rooms in your new home are in need of a spruce up, get a bright color on those walls. Even painting a one-wall accent can completely change a room.
Next, place lamps and potted plants around the room. Use faux plants if you do not want to keep real ones. Add your favorite family photos and ornaments, and there you have it; a cost-effective way to bring life to any room.
Create a Workspace
If you plan on continuing to work from home, whether part-time, consulting, or on a personal project, Oberer Homes suggests ensuring the office space in your new house reflects your needs.
Create a little corner with a desk to work from and use design tools to differentiate it from the rest of the room, such as a different wall covering or a room divider. Decorate the space with plants, photos, and books to create a pleasant and stress-free workspace.
Don't Forget the Garden
Now that you've made a welcoming interior, focus on the garden, especially if you've moved somewhere sunny. If you are a keen gardener, create the perfect spot to grow some fresh vegetables or beautiful flowers. If gardening isn't your thing, this could be a great patio spot to entertain friends, or a peaceful nook to read novels.
These and more are all achievable DIY projects, either by yourself or with the help of family and friends.
Insure Your Home, Including with a Home Warranty
In addition to creating a home you love, you need to protect it. According to MoneyGeek.com, an average cost of $165 monthly for $250,000 dwelling coverage will cover homeowners insurance to protect against damages.
However, this insurance doesn't cover systems or appliances breaking down. For this, you'll need a home warranty and a yearly service contract to protect you against the high cost of household breakdowns.
You may be asking "are home warranties worth the cost?" but you'll soon find that the extra protection for systems like plumbing and electrical is well worth the investment.
This is especially true if you've purchased a home with older installations that may either be out of warranty or about to be.
For instance, repairing an AC unit can cost up to $5,000, hardly an expense you want as you head into retirement.
The Perfect Home
Nothing is stopping you from creating the perfect home in retirement, and moving can actually help you get rid of what you don't need and focus on creating the space that you do. If you want help finding your perfect new home, schedule a free appointment with Premier Tucson Homes today.
The Above Article Is A Guest Post by Cindy Aldridge <c.aldridge@ourdogfriends.org>
Additional Thoughts And Insights
As Realtors in Tucson Arizona since 2002, we have helped dozens of people find that "perfect home for your retirement". Active Adult communities provide an endless list of thing to do and activities to dive into.
Oh, and by the way, home warranty plans can be helpful when some of those gremlins pop up in any home. But find the one that best fits your needs and budget…..Start Here.
When buying that home for your retirement and lifestyle answer the question – should it be a Single Family Home OR Condo/Townhouse?
Considering A Home In Tucson, AZ For Your Retirement?
Are you thinking of buying a home in the greater Tucson area? Finding the right home can be a challenging process. But we can make the process much less stressful for you.
We have been Tucson Realtors since 2002. We know Tucson and the Tucson Real Estate market. As a top Realtor duo, we invest the time to understand your home buying interests and desires.
At our first meeting, we will review the current real estate market with you. Show you the market data and then walk you through the Arizona home buying process.
Why? We want you to know what to expect. And what to plan for.
Interested in new construction? We'll brief you on buying a new construction home. And what's unique about the process.
For us, you are not another real estate transaction. You are a client and, future friend. We strive to create a relationship that continues long after you move into your home. Review our profiles. Check out our backgrounds, education, and certifications.
We are here to help you "know what you need to know" to buy a home in Tucson, AZ. We provide you information on Tucson events, places to shop and restaurants. Our resources include contractors, electricians, and home services.
But most important, our professional service backgrounds mean we put you first!
Thinking About Selling Your Home In The Greater Tucson Area?
Selling a home requires more than listing it in the Tucson MLS system. It's about marketing. Marketing through multiple online channels.
To no one's surprise, 80% of home buyers start their search on the internet. Homes must be visible on multiple internet channels. The more visible a home is, the faster it will sell.
And the photos on the mls make a difference. You can spend lots of money on home staging, but if the photos aren't great it doesn't matter. Staging and stunning photos make it all come together.
We use multiple online marketing channels to showcase your home. We will build a stand-alone website built to show your home. Our marketing program targets key cities in the U. S. based on the season.
For luxury listings, our drone service provides video of your home and neighborhood. This video along with professional photos helps the online buyer see and feel your home. Their "new" home.
To learn more about how we can help you sell your Tucson home, call us – 520-940-4541 – to arrange a meeting. We will visit your home and prepare a comparative market analysis.
Then we will meet with you to review our analysis. We will go over our Comparative Market Analysis for your home in detail. And the review our marketing program to "get your home sold!"
Conclusion
Thank you for visiting www.premiertucsonhomes.com! It's one of the top real estate websites in Tucson. Our clients tell us that.
Our website provides information on communities and neighborhoods in the greater Tucson area. Want more? Give us a call – 520-940-4541. We are ready to answer your questions and help you get the information you are looking for.
We are a top Realtor duo in Tucson, AZ since 2002. Read our client testimonials. Give us a call. We look forward to making your home buying or selling experience enjoyable YOU!
Sign UP to receive daily HOME TRACKER UPDATES - OR - Our Monthly NEWSLETTER. And get regular updates on the Real Estate Market and events in Tucson, AZ.
Questions about the Tucson Real Estate Market or Tucson Homes for Sale? Call Us - 520 940 4541 OR complete the - CONTACT FORM - and we will get right back to you!