Find A Home In Quail Creek Arizona
Resale Or New Construction Floor Plans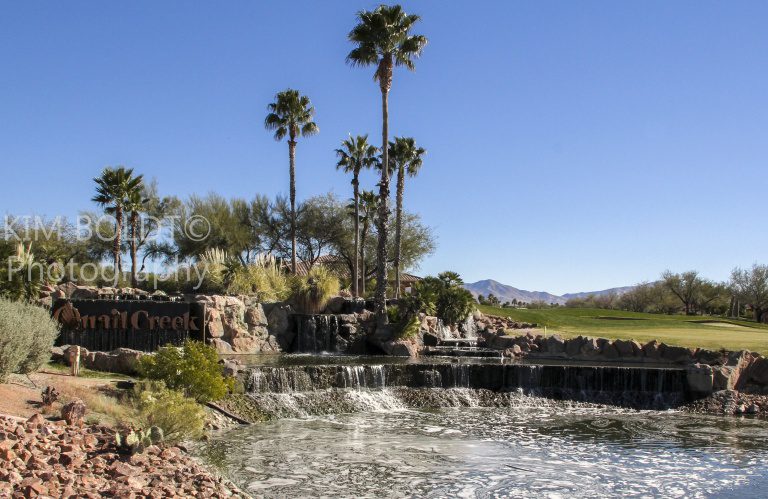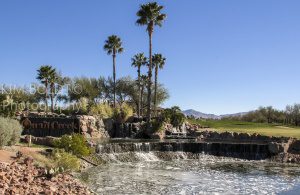 Quail Creek Arizona is near Green Valley, AZ. Its a Robson 55+ community about 20 miles south of Tucson just off I-19. Quail Creek is a popular spot for those interested in living an active lifestyle.
Quail Creek Arizona provides each home buyer the opportunity to live their active lifestyle their way. The types of amenities at Quail Creek include the Quail Creek Golf Course. 27 holes of great golf. The 3 nines are named the coyote, quail, and roadrunner.
With 27 holes, there is always an opening to play golf at Quail Creek Golf Course.
If golf is not your thing, then the pools, health facility and Technology and Art building may peak your interest. There is also a restaurant at the Quail Creek County Club facility.
The homes feature open concept living, contemporary styling, and functional floor plans. These features are combined with outdoor living areas, mountain views and other amenities. The nearby communities of Sahuarita and Green Valley provide a host of public amenties as well.
Quail Creek Arizona is a 55+ community and one of three Robson Communities Arizona in the greater Tucson area.
In addition to Quail Creek Arizona, there is SaddleBrooke Ranch and SaddleBrooke. The Preserve at SaddleBrooke is a luxury home neighborhood within SaddleBrooke. All are 55+communities in the greater Tucson metro area.
Home buyers can choose between resale homes and new homes construction. If you are considering new construction, please read "8 Things To Know BEFORE You Enter The New Home Builders Model Homes and Sales Office" – BELOW.
See All Resale Homes for Sale in This Robson Resort Community
Pick A New Home Floor Plan To Fit Your Lifestyle
Quail Creek Arizona Amenities
There are many activities to help one acquire new interests and new friends. Golf, tennis, swimming and a fitness center are all nearby. Jump into your golf cart and head out. Everything is just minutes away.
In Quail Creek, your biggest challenge may be deciding on what to do first each day or what amenity to use.
A gathering spot for Quail Creek Arizona homeowners is the Madera Clubhouse. This outstanding facility features a ballroom, library, many multi-purpose rooms, beverages bar, and lounge. There is also a pool room and patio with outdoor fireplace and Golf Course views.
The Quail Creek Country Club and Grill At Quail Creek are two gathering spot before or after your round of golf.
The ballroom at the Madera Clubhouse is an expansive and elegant room. The health and fitness facility offers Quail Creek Green Valley homeowners have a wide range of activities. From aquatic and cardio exercises to tennis and yoga activities.
A new clubhouse, the Canyon Club, is being built and expected to open to Quail Creek homeowners in 2024.
The lush desert landscapes and the Santa Rita range are the backdrops for homes in Quail Creek Arizona and Green Valley AZ.
So, if you have questions about any of the Robson Communities in Tucson, AZ – give us a call. 520-940-4541. OR, submit our CONTACT form and we will get right back to you.
8 Things To Know BEFORE You Enter The New Home Builders Model Homes and Sales Office In Quail Creek Arizona

It is important for you to understand
You have the right to be represented by a Realtor when buying a new construction home.
BUT your Realtor

MUST

be with you on your

FIRST

visit to the new home builder's sales office and register you!
You will

NOT

pay more to have a Realtor represent you when buying a new construction home in Tucson, AZ.
If you don't have a Realtor with you on your first visit – KNOW THIS
The sales agent at the builder's sales office works for the builder,

NOT YOU!

They will ask you to "register" when you come in – or shortly after.
If you register, you are

GIVING UP YOUR RIGHT

to be represented by a Realtor at that builder's site in the future.
Chances are the builder's sales agent

WILL NOT

disclose this to you!
They

WILL NOT

tell you about a resale home with the floor plan you want that will cost you

LESS

than a new construction home.
If you register at the builder's site, you are on your own to work through the builder's contract and all purchase decisions. Yes, the builder's sales agent will work with you through the paperwork. They will answer your questions.

BUT

with who in mind? You or the builder they work for? Will the builder's sales agent tell you there are homes listed for sale with the floor plan you want at less than it will cost you to build it?
Considering A Home In Quail Creek Arizona ?
Finding the right home in any of the three Robson Resort Communities in Tucson can be a challenging process. But we can make the process much less stressful for you.
We are a Top Realtor Team in the Tucson Real Estate market since 2002. We know Tucson and all active adult communities including Quail Creek Arizona and Green Valley, AZ.
As a top Realtor team, we invest the time to understand your home buying interests and desires. At our first meeting, we will review the current real estate market with you. Show you the market data and then walk you through the Arizona home buying process.
Why? We want you to know what to expect. And what to plan for.
Interested in new construction? We'll brief you on buying a new construction home. And what's unique about the process. Active adult communities where you can build your new home include Quail Creek, SaddleBrooke Ranch and the Preserve At SaddleBrooke.
For us, you are not another real estate transaction. You are a client and, future friend. We strive to create a relationship that continues long after you move into your home. Review our profiles. Check out our backgrounds, education, and certifications.
We are here to help you "know what you need to know" to buy a home in Tucson, AZ. We provide you information on Tucson events, places to shop and restaurants. Our resources include contractors, electricians, and home services.
And best of all our professional service backgrounds mean we put you first!
Conclusion
Quail Creek is one of the Robson Resort Communities where new homes are being built. Buying a new construction home is VERY different than buying a resale home. We will be pleased to answer any questions you may have about the process of buying a new construction home.
Thank you for visiting www.premiertucsonhomes.com! It's one of the top real estate websites in Tucson. Our clients say that and clients are always right!
Our website provides information on communities and neighborhoods in the greater Tucson area. Want more? Give us a call – 520-940-4541.
We are ready to answer your questions and help you get the information you are looking for.
We are a top Realtor team in Tucson, AZ. Read our client testimonials.
We look forward to making your home buying or selling a home an enjoyable experience for YOU!
By the way, Green Valley is an entire community developed for 55+ adults. Interested? Well, check it our – Green Valley AZ Homes For Sale.

Sign UP to receive daily HOME TRACKER UPDATES - OR - Our Monthly NEWSLETTER. And get regular updates on the Real Estate Market and events in Tucson, AZ.
Questions about the Tucson Real Estate Market or Tucson Homes for Sale? Call Us - 520 940 4541 OR complete the - CONTACT FORM - and we will get right back to you!