Essential Questions You Need To Ask When Buying Home Insurance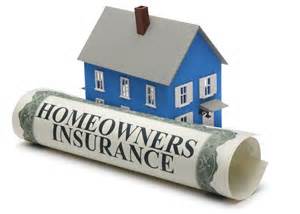 There are many advantages to buying a home in Tucson, Arizona. One big one is you'll get the opportunity to live in a city with a cost of living that's lower than the national average.
Add to that its many big-city amenities, stunning natural beauty, and relatively comfortable climate, and it would be safe to say that buying a Tucson home would be one of the best decisions you'll ever make in life.
When buying a home in Tucson, you need to seriously consider buying home insurance as well. While no law requires that you insure your home, having homeowners insurance is far better than not having the coverage it provides.
As with all significant investments, you will need to ask your insurance agent several questions about homeowners insurance before proceeding with the purchase. Here are some of the crucial questions you need to ask when buying home insurance.
What will my home insurance policy cover?
Your policy will pay for any damage to your home's physical structure caused by fire, windstorms, explosions, hailstorms, smoke, lightning strikes, water, vandalism, riots, and other covered perils.
In the event your personal belongings inside your home are damaged or lost due to the covered perils mentioned above as well as theft, your home insurance policy will pay for their repair or replacement.
A standard homeowners insurance policy will also provide you liability protection if a person suffers an injury within your property. Whether it's a dog bite or a slip and fall case, your policy will take care of the medical, legal, and other costs of a liability claim against you.
Another distinct feature of a home insurance policy is ALE or Additional Living Expenses coverage, which will kick in if the damage caused by a covered peril forces you and your family to stay at a hotel or elsewhere. ALE will cover your hotel, food, transportation, and other necessary living expenses.
What about my garage?
Aside from your primary dwelling, a standard homeowner insurance policy will also pay for any damage caused by a covered peril to your garage, backyard shed, and other structures within your property.
Will my policy help if an earthquake or flood damages my home?
Unfortunately, a standard home insurance policy does not cover damage caused by floods and earthquakes. The same goes for power failure, intentional damage or loss, war, a nuclear explosion, and neglect.
If your home is located in an area that's prone to flooding or earthquakes, you may want to consider buying separate coverage for them.
What can affect my home insurance rates?
The cost of your home insurance policy will depend on several factors, including the following:
The State where your home is—Home insurance rates vary from state to state.
Your home's physical location—Your premiums will tend to be higher if your home is located in an area regarded as unsafe.
Your credit score—Insurers typically offer people with good credit scores better rates, even discounts.
Your deductible—The higher your deductible—the amount you're willing to pay upfront when filing a claim—the lower your rates will be.
Your dog's breed—Pit bulls, Rottweilers, and other reputedly aggressive breeds could send your rates skyrocketing.
Your home's construction—Homes made of sturdy materials like brick can command lower premiums, while termite-prone wooden houses are often assessed higher rates.
The presence of risk factors at home—Homes with swimming pools, trampolines, and wood-fired stoves tend to elicit uncertainty among insurers, leading directly to higher premiums.
Your home's age—Aging homes have an aging structure, plumbing, and electrical wiring, all of which could prompt higher home insurance rates.
What are actual cash value and replacement cost all about?
Actual cash value means you will be paid an amount equal to the depreciated value of your damaged or lost property.
On the other hand, replacement cost guarantees compensation equal to the amount needed to replace the property that was damaged or lost.
Whether you will be compensated for actual cash value or replacement cost will depend on what's stated in your policy.
These are just a few of the questions you need to ask before buying home insurance.
Think up some more questions and ask them as you see fit to help you make the right decision on the matter.en Buying Home Insurance.
The Above Guest Article Provided by Rachael Harper <rharper@bennettandporter.com>
Considering A Home In Tucson, AZ?
Are you thinking of buying a home in the greater Tucson area? Finding the right home can be a challenging process. But we can make the process much less stressful for you.
We have been Tucson Realtors since 2002. We know Tucson and the Tucson Real Estate market. As a top Realtor duo, we invest the time to understand your home buying interests and desires.
At our first meeting, we will review the current real estate market with you. Show you the market data and then walk you through the Arizona home buying process.
Why? We want you to know what to expect. And what to plan for.
Interested in new construction? We'll brief you on buying a new construction home. And what's unique about the process.
For us, you are not another real estate transaction. You are a client and, future friend. We strive to create a relationship that continues long after you move into your home. Review our profiles. Check out our backgrounds, education, and certifications.
We are here to help you "know what you need to know" to buy a home in Tucson, AZ. We provide you information on Tucson events, places to shop and restaurants. Our resources include contractors, electricians, and home services.
But most important, our professional service backgrounds mean we put you first!
Conclusion
Thank you for visiting www.premiertucsonhomes.com! Our clients tell us it's one of the top real estate websites in Tucson.
Our website provides information on communities and neighborhoods in the greater Tucson area. Want more? Give us a call – 520-940-4541. We are ready to answer your questions and help you get the information you are looking for.
We are a top Realtor duo in Tucson, AZ since 2002. Read our client testimonials. Give us a call. We look forward to making your home buying or selling experience enjoyable YOU!
Sign UP to receive daily HOME TRACKER UPDATES - OR - Our Monthly NEWSLETTER. And get regular updates on the Real Estate Market and events in Tucson, AZ.
Questions about the Tucson Real Estate Market or Tucson Homes for Sale? Call Us - 520 940 4541 OR complete the - CONTACT FORM - and we will get right back to you!