Reverse 1031 Exchange – The Opposite Of The Delayed 1031
Understand The Details Before Pulling The Trigger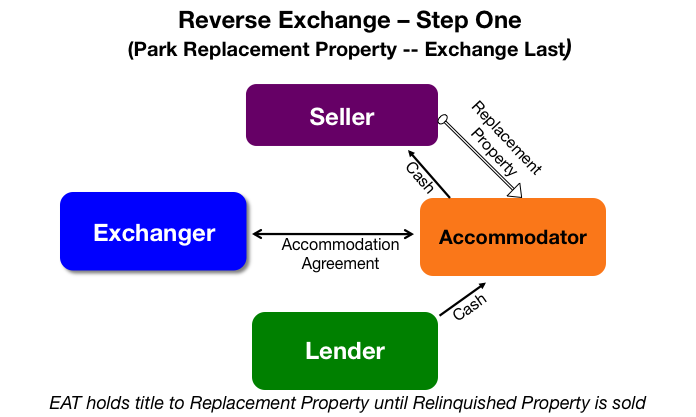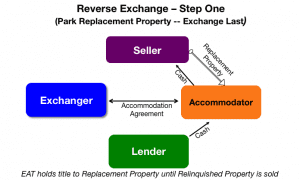 A "delayed" 1031 exchange allows a person to sell a property before buying a new property. Its should be no surprise that the Reverse 1031 Exchange allows a person to do the opposite.
A Reverse 1031 Exchange allows a person to buy a new investment property before selling an existing one.
Why would someone want to do this?
Simple. A great deal presents itself and there isn't time to sell an existing property to get it. Or, a someone is looking to buy an investment property in a hot real estate market. For instance….Tucson.
The Reverse 1031 Exchange is a way to get this done.
But —- Danger – Will Robins – Danger!
Before diving into a Reverse 1031 Exchange consider this……
A reverse exchange is more complicated than a standard 1031 exchange. A lot more.
So get an expert involved…….early. Yes, that means paying some professional fees! But if the rules aren't followed, it can cost you money.
Revenue Procedure 2000-37
Reverse Exchanges took place for decades before formal Revenue Procedure guidance was published. But the Revenue Procedure created very favorable "safe harbor" benefits for investors doing them.
The "safe harbor" requires a Qualified Exchange Accommodation Arrangement (QEAA). With that in place, the IRS will not challenge the qualification of property in the transaction. Whether it is a "replacement" or "relinquished" property.
The requirements of the QEAA are:
1. The property is transferred to an exchange accommodation titleholder (EAT). The EAT in the form of a LLC. The purpose of the transfer is so that the taxpayer is not the holder of the property.
2. At the time of transfer to the EAT, it is the taxpayer's intent that the property held by the EAT represents either the replacement and/or relinquished property.
3. No later than five business days after the transfer of the property to the EAT, there must be a written Qualified Exchange Accommodation Agreement.
4. No later than 45 days after the transfer of the replacement exchange property to the EAT, identification of the relinquished property or properties is required. The identification must be consistent with the existing delayed rules.
5. The combined time period that the relinquished and replacement properties are held in the Qualified Exchange Accommodation Agreement is not to exceed 180 days.
Now keep this in mind, the Exchangor cannot receive property they already owned as replacement for property to be relinquished.
Two Key Considerations

> Funding
First, the Exchangor needs to have the finances to buy the replacement property.
This is due to not yet relinquishing a property to have the cash available.
The Exchangor must draw upon other financial resources for the acquisition. Any loan from a commercial lender requires them to lend the money to the EAT.
> Parking
Parking refers to the EAT taking and holding title to the property during the exchange. ("Warehouse", "station", "place" would also be apt descriptions, but the IRS uses "park" as its metaphor.)
Parking allows the Exchangor to meet the requirements of Revenue Procedure 2000 – 37. It prohibits ownership of the relinquished and replacement property at the same time.
There are two parking approaches for completing a Reverse Exchange.
1 – Park the replacement property or
2 – Park the relinquished property.
Deciding which property to park will be based on;
The funding source to pay for the acquisition.
Liens on the relinquished property, and
The equity in the relinquished property.
However, no matter what the circumstances are, if the replacement property needs improvements, it gets parked.
Further, the ownership of the replacement property must take place after completion of the improvements.
Costs & Risks of a Reverse 1031 Exchange
The costs of doing a Reverse 1031 Exchange are higher then a traditional exchange because it's impossible to do it yourself.
You will need to have a Qualified Intermediary involved in the transaction. And the QI fees are higher because the Reverse 1031 Exchange process is more complex.
The Qualified Intermediary acts as a liaison between buyers, sellers and the IRS. They oversee the process to ensure every thing is correct.
Along with extra costs, there are additional risks associated with a reverse 1031 exchange.
For example, what happens if –
You can't sell your property within the set time frame.
Your loan doesn't get approved for the new property.
You don't have enough cash on hand to buy a replacement property.
You don't have enough time to make the necessary improvements on the property you wish to sell.
There are lots of considerations related to deciding which property to park. Unfortunately, there aren't any simple answers.
If you have done a Reverse 1031 Exchange you probably know many of them already. If you haven't, then find an expert to guide you through the process.
Considering A Home In Tucson, AZ?
Are you thinking of buying a home in the greater Tucson area? Using a 1031 Exchange or Reverse 1031? Finding the right home can be a challenging process. But we can make the process much less stressful for you.
We have been Tucson Realtors since 2002. We know Tucson and the Tucson Real Estate market. As a top Realtor duo, we invest the time to understand your home buying interests and desires.
At our first meeting, we will review the current real estate market with you. Show you the market data and then walk you through the Arizona home buying process.
Why? We want you to know what to expect. And what to plan for.
Interested in new construction? We'll brief you on buying a new construction home. And what's unique about the process.
For us, you are not another real estate transaction. You are a client and, future friend. We strive to create a relationship that continues long after you move into your home. Review our profiles. Check out our backgrounds, education, and certifications.
We are here to help you "know what you need to know" to buy a home in Tucson, AZ. We provide you information on Tucson events, places to shop and restaurants. Our resources include contractors, electricians, and home services.
But most important, our professional service backgrounds mean we put you first!
Thinking About Selling Your Home In The Greater Tucson Area?
Whether you are using a form of 1031 exchange or not, selling a home requires more than listing it in the Tucson MLS system. It's about marketing. Marketing through multiple online channels.
To no one's surprise, 80% of home buyers start their search on the internet. Homes must be visible on multiple internet channels. The more visible a home is, the faster it will sell.
And the photos on the mls make a difference. You can spend lots of money on home staging, but if the photos aren't great it doesn't matter. Staging and stunning photos make it all come together.
We use multiple online marketing channels to showcase your home. We will build a stand-alone website built to show your home. Our marketing program targets key cities in the U. S. based on the season.
For luxury listings, our drone service provides video of your home and neighborhood. This video along with professional photos helps the online buyer see and feel your home. Their "new" home.
To learn more about how we can help you sell your Tucson home, call us – 520-940-4541 – to arrange a meeting. We will visit your home and prepare a comparative market analysis.
Then we will meet with you to review our analysis. We will go over our Comparative Market Analysis for your home in detail. And the review our marketing program to "get your home sold!"
Conclusion
If you are an investor looking for homes in the hot Tucson real estate market, the reverse 1031 exchange should be considered. Why? Homes are selling fast and this type of exchange works.
Thank you for visiting www.premiertucsonhomes.com! It's one of the top real estate websites in Tucson. Our clients tell us that.
Our website provides information on communities and neighborhoods in the greater Tucson area. Want more? Give us a call – 520-940-4541. We are ready to answer your questions and help you get the information you are looking for.
We are a top Realtor duo in Tucson, AZ since 2002. Read our client testimonials. Give us a call. We look forward to making your home buying or selling a home an enjoyable experience for YOU!
Sign UP to receive daily HOME TRACKER UPDATES - OR - Our Monthly NEWSLETTER. And get regular updates on the Real Estate Market and events in Tucson, AZ.
Questions about the Tucson Real Estate Market or Tucson Homes for Sale? Call Us - 520 940 4541 OR complete the - CONTACT FORM - and we will get right back to you!