Explore Robson Homes in Tucson Arizona
Three Robson 55+ Communities In Tucson AZ

Robson Homes in Tucson Arizona are available in three Robson Resort Communities. Saddlebrooke, Saddlebrooke Ranch, and Quail Creek.
If you are considering retiring in Arizona one of these Robson communities should be on your list?
Each of Tucson's three Robson Communities is unique. You'll find Robson homes that blend gorgeous settings and limitless activities. Robson homes may be modest or offer you a luxury living home.
Each Tucson location is unique. There are Robson homes to suit your lifestyle and dreams in each location.
The desert vistas in Tucson Arizona make any of these active adult communities appealing.
A Robson Home is designed to bring the outdoors in and the indoors out.
From clubhouses, aquatic centers and creative arts centers recreation is nearby. Tennis and championship golf courses are in each Robson community.
SaddleBrooke In Northwest Tucson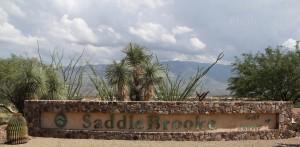 SaddleBrooke is one of the Robson communities in Northwest Tucson. It offers a wide variety of things to do and people to meet.
SaddleBrooke is one of the premier Robson communities located in Northwest Tucson. It boasts amenities that will delight homeowners seeking an active 55+ lifestyle.
This community is home to Desert View Sports Club & Performing Arts Theater. This facility includes swinning pools, spas. fitness center and theater.
The Mountain View Country Club is home to one of 3 golf courses in SaddleBrooke. Another pool, tennis courts and restaurants make this a popular gathering spot.
Homeowners of Robson homes in SaddleBrooke can also enjoy outdoor activities. Golf, hiking and biking trails, tennis and pickleball are among the choices.
Residents of the community are sure to find something to do at all times of the day or night.
See All SaddleBrooke Homes For Sale
The Preserve at SaddleBrooke offers exclusive Preserve amenities for residents. This includes The Preserve Golf Club and popular Preserve Restaurant.
The Preserve at SaddleBrooke sets the standard for spectacular natural beauty. Robson homes in the Preserve at SaddleBrooke offer dramatic views of the Catalina Mountain.
This luxury 55+ community sits in the foothills of the Santa Catalina Mountains. Its a Robson resort community offering an easygoing lifestyle with luxury Robson homes.
Robson homes in the Preserve provide stunning designs and luxury features. Gourmet kitchens, expansive great rooms, large patios, and spacious master suites are yours.
Explore new interests at the community facilities or perfect your golf game. It is your choice for your lifestyle at The Preserve at SaddleBrooke.
See All Preserve at SaddleBrooke Homes For Sale
SaddleBrooke Ranch In Oracle AZ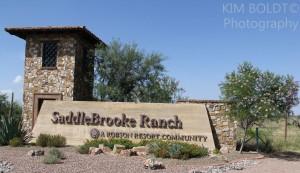 SaddleBrooke Ranch homes provide breathtaking mountain views and high Sonoran desert terrain. It is another one of the Robson communities in Northwest Tucson.
This Robson Resort Community is 20 miles north of Tucson, Arizona. Robson homes in SaddleBrooke Ranch offer a quiet sanctuary from the hectic pace of life.
Amenities in this Robson 55+ community allow you to immerse yourself in the beauty of the desert. From the golf course to the La Hacienda Clubhouse and restaurants SaddleBrooke Ranch has it all.
SaddleBrooke Ranch offers a plethora of luxury amenities to enrich your lifestyle. Indulge in a round of golf on the picturesque golf courses, or enjoy dinner at one of the on-site restaurants.
Enjoy social activities at the Ranch House Clubhouse and its amenities. Learn something new in the Creative Arts and Tech Center. Or stay active at the pickleball and bocce courts.
Relax at the pool complex, designed to provide a resort-style oasis.
This Robson Resort 55+ Community is the place for 55+| active adults in every way.
Whether you're here for a few days or here to stay, SaddleBrooke Ranch will make you feel at home.
At SaddleBrooke Ranch you don't have to settle on anything, except what you want to do today.
See All SaddleBrooke Ranch Homes For Sale
Pick A SaddleBrooke Ranch Home Floor Plan To Suit Your Lifestyle
Quail Creek In Green Valley AZ


Quail Creek is a 55+ Robson Resort Community near Green Valley Arizona.
Robson Home owners in Quail Creek will experience world-class resort amenities. The Madera Clubhouse features a library, billiards room, and the Anza Athletic Club.
The Anza Athletic Club provides a aquatic sports, aerobic workouts, and recreational activities.
At the Quail Creek Golf Club you will have 27 holes of golf for all skill levels.
This Robson homes community is a short drive to Tubac, AZ. Tubac is the place to find a unique art piece, a colorful pot or a great marguarita.
See All Robson Homes For Sale In Quail Creek
Pick A Quail Creek Floor Plan For Your Lifestyle
8 Things To Know BEFORE You Enter The New Home Builders Sales Office And Model Homes
It is important for you to understand
You have the right to be represented by a Realtor when buying a new construction home.
BUT your Realtor

MUST

be with you on your

FIRST

visit to the new home builder's sales office and register you!
You will not pay more to have US represent you when buying a new construction home in Tucson, AZ.
If you don't have a Realtor with you on your first visit – KNOW THIS
The sales agent at the builder's sales office works for the builder,

NOT YOU!

They will ask you to "register" when you come in – or shortly after.
If you register, you are

GIVING UP YOUR RIGHT

to be represented by a Realtor at that builder's site in the future.
Chances are the builder's sales agent

WILL NOT

disclose this to you!
They

WILL NOT

tell you there are homes for resale with the floor plan you want at

LESS

than it will cost you to build it?
If you register at the builder's site, you are on your own to work through the builder's contract and all purchase-related decisions. Yes, the builder's sales agent will help you with the paperwork. They will answer your questions.

BUT

with who in mind? You or the builder they work for?
Other Robson Home Communities In Arizona
There are other Robson Resort Communities in the Phoenix West Valley area. PebbleCreek When completed this Robson Resort Community will have around 6,000 homes and lots of amenities. Robson Ranch is another developing Robson Resort between Tucson and Phoenix. Specifically, Eloy, Arizona.
Conclusion
All Robson Resort Communities are active adult communities. Also known as 55+ communities. So if you are considering an Arizona retirement community, put the Robson Resort Communities on your list to explore.
Thank you for visiting www.premiertucsonhomes.com! It's one of the top real estate websites in Tucson. Our clients say that, not us.
Our website provides information on communities and neighborhoods in the greater Tucson area. Want more?
We are a top Realtor team in Tucson, AZ since 2002. Take a few minutes to read our profiles and client testimonials.
Give us a call – 520-940-4541. We are ready to answer your questions and help you get the information you are looking for.
We look forward to making your home buying or selling a home an enjoyable experience for YOU!
If you are considering an active adult retirement lifestyle, then one of the Robson home communities in Tucson may be for you.
By the way, if you be considering the Green Valley area of Tucson to buy a home, put the Links At Santa Rita Springs subdivision on you list!
Sign UP to receive daily HOME TRACKER UPDATES - OR - Our Monthly NEWSLETTER. And get regular updates on the Real Estate Market and events in Tucson, AZ.
Questions about the Tucson Real Estate Market or Tucson Homes for Sale? Call Us - 520 940 4541 OR complete the - CONTACT FORM - and we will get right back to you!