Planning On Selling A Tucson Home?
Tips And Key Steps To Success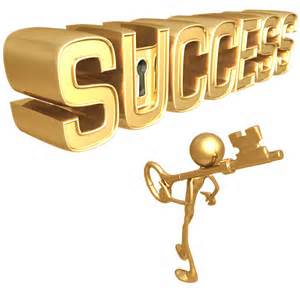 Selling a Tucson Home may be different then in other areas of the United States. Two big exceptions are –
First, if you are selling a home in Arizona you do not need an attorney. Arizona State statutes give a licensed Realtor the authority to act as an attorney on behalf of a client.
This authority is very narrow. It ONLY covers the buying or selling Arizona real estate.
Second, even though a Arizona Licensed Realtor has "legal" authority, they ONLY need to:
Be 18 years old
Complete a 90 hour licensing course
Pass a real estate school and State examination
Anything missing?
How about a related educational background & meaningful EXPERIENCE !
A critical question to ask yourself when selecting a Tucson Realtor is "how qualified are they to understand my real estate interests and objectives?"
In most cases selling a Tucson home has big financial impact on your future. Who do you want working for you when selling a Tucson home?
Is 20 years in real estate REALLY being qualified or just 1 year of real estate experience 20 times?
We believe as Tucson Realtors we provide our clients a lot more! Much More!!
If you want a Tucson Realtor with the background and experience that will really help you in selling a Tucson home – Check us out About Ben & Kim.
We provide a level of professional experience unmatched in Tucson Real Estate.
Now The Process
Selling A Tucson Home – Buyer & Seller Process
Buyer
1
Considers purchasing a home
2
Selects a real estate agent
3
Determines needs and wants
4
Discusses financial issues
5
Views & researches target homes
6
Makes an offer to buy

Seller
1
Decides to sell property
2
Selects a real estate agent
3
Determines Listing Price
4
Prepares home for marketing
5
Agent markets the home
6
Accepts, rejects or counters offer

7
Offer Accepted
8
Loan Application
9
Inspections
10
Title Search
11
Appraisal
12
Loan Approval
13
Closing Papers Signed
14
Documents Recorded
15
Funds Available To Seller
Thinking about selling a home in the Tucson area?
Selling a home requires more than listing it in the Tucson MLS system. It's about marketing. Marketing through multiple online channels.
To no one's surprise, 80% of home buyers start their search on the internet. Homes must be visible on multiple internet channels. The more visible a home is, the faster it will sell.
We use multiple online marketing channels to showcase your home. We will build a stand-alone website built to show your home. Our marketing program targets key cities in the U. S. based on the season. For luxury listings, our drone service provides video of your home and neighborhood. This video along with professional photos helps the online buyer see and feel in your home.
To learn more about how we can help you sell your Tucson home, call us – 520-940-4541 – to arrange a meeting.
We will visit your home and prepare a comparative market analysis. Then we will meet with you to review our analysis and our marketing program to "get your home sold!"
Conclusion
Thank you for visiting www.premiertucsonhomes.com! It's one of the top real estate websites in Tucson. Our clients say that, not us.
Our website provides information on communities and neighborhoods in the greater Tucson area. Want more? Give us a call – 520-940-4541. We are ready to answer your questions and help you get the information you are looking for.
We are a top Realtor duo in Tucson, AZ since 2002. Read our client testimonials. Give us a call. We look forward to making your home buying or selling a home an enjoyable experience for YOU!
Here is a PLACE to learn more about Tucson Arizona.
Sign UP to receive daily HOME TRACKER UPDATES - OR - Our Monthly NEWSLETTER. And get regular updates on the Real Estate Market and events in Tucson, AZ.
Questions about the Tucson Real Estate Market or Tucson Homes for Sale? Call Us - 520 940 4541 OR complete the - CONTACT FORM - and we will get right back to you!