Sierra Vista Arizona
Find Homes In This Southern Arizona Community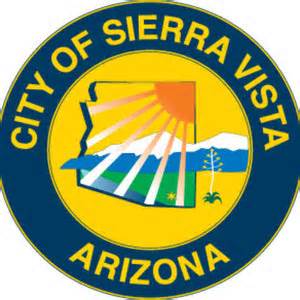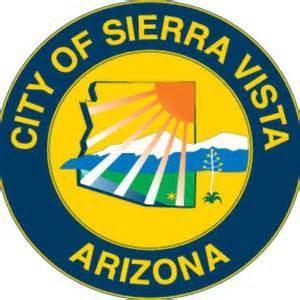 Sierra Vista is located about 75 miles southeast of Tucson Arizona and the home of Fort Huachuca Army base. Sierra Vista is Spanish and means "Mountain Range View".
The early beginnings of Sierra Vista were solely due to Fort Huachuca. Not to surprisingly, on of the first business to be opened was a saloon just outside the Fort around 1892. In conjunction with the saloon was, as one would expect, a brothel.
Over the next 50+ years, various people establish businesses around the Fort and little communities were created in the area. Sierra Vista was incorporated in 1956. Today, Sierra Vista is the commercial and economic center of Cochise County.
The City of Sierra Vista had an estimated population in 2022 of just 45,000.
An interesting and "fun fact" about Sierra Vista is that it was the location of the first McDonald's drive thru. This drive thru feature was added to the local McDonald's so that soldiers, prohibited from getting out of their vehicle in their fatigues, could be served. Who would have thunk it, Virginia?
Sierra Vista Homes Prices
Find Homes For Sale In Sierra Vista Arizona
A December 2014 publication by the National Association of Realtors on best places to live for baby boomers in the United States has Arizona with 2 spots. Tucson and Phoenix. To almost no ones surprise, two key factors in selecting the best places to live where a lower cost of living and sunnier weather.
For those considering Sierra Vista Arizona for a winter retreat or future place to retire, you may also want to put Tucson AZ and the surrounding communities on your list of places to explore.
Sierra Vista is about 1 hour from Tucson AZ taking Hwy 90 and the I 10 Freeway. The communities of north of Tucson include Oro Valley, Dove Mountain and Marana will be a bit farther – MAP
About Tucson Arizona
Tucson sits in a Sonoran Desert valley that is surrounded by 5 mountain ranges. Interestingly, the trip from the 2,389-foot valley floor to the 9,157-foot Mt. Lemmon peak traverses seven of the earth's nine life zones. To put that in perspective, that is the same as driving from Mexico to Canada.
With Federal and State Parks are scattered throughout the Tucson area. The Coronado National Forest, Catalina State Park, Ironwood Forest National Monument, and Saguaro National Park are a short drive away. Depending on where you live of course.
The City of Tucson is home for the University of Arizona. Go Wildcats!! That means there is an endless list of things to do and activities available. The Tucson area has rich cultural heritage and an abundance of Tucson attractions. Museums, galleries, shops, and live performances are available the year around.
To give you a flavor of the many things Tucson AZ has to offer, here is our top 10 list.
About Oro Valley AZ
Oro Valley Arizona presently encompasses approximately 34 square miles. Oro Valley provides a great public parks system, notable outdoor amenities and retailing venues.
The Oro Valley Hospital on Tangerine Rd services the residents of Oro Valley, SaddleBrooke and Northwest Tucson AZ
To the north of Tucson is the Town Oro Valley AZ. Just north of Oro Valley, near the intersection of Hwy 79 and Oracle Road, are two Robson Resort Communities. SaddleBrooke to the south and SaddleBrooke Ranch.
These are two very popular active adult communities just north of Tucson AZ. There are other adult communities in Oro Valley AZ that provide the opportunity to meet new friends and pursue personal interests in an active retirement.
The Amphitheater School District serves Oro Valley. "Amphi" is one of the statistically highest performing public school systems in Arizona.
Search for an Oro Valley Homes By School.
Conclusion
If you are considering a winter retreat or future place to retire in Sierra Vista, then also take a look at homes Northwest of Tucson AZ. Oro Valley, Dove Mountain and Marana all have active adult communities and lot of things to do. Give us a call, we can help you find that perfect place in the Northwest Tucson area.
Thank you for visiting www.premiertucsonhomes.com! It's one of the top real estate websites in Tucson. Our clients tell us that.
Our website provides information on communities and neighborhoods in the greater Tucson area. Want more? Give us a call – 520-940-4541. We are ready to answer your questions and help you get the information you are looking for.
We are a top Realtor duo in Tucson, AZ since 2002. Read our client testimonials. Give us a call. We look forward to making your home buying or selling experience enjoyable YOU!
Sign UP to receive daily HOME TRACKER UPDATES - OR - Our Monthly NEWSLETTER. And get regular updates on the Real Estate Market and events in Tucson, AZ.
Questions about the Tucson Real Estate Market or Tucson Homes for Sale? Call Us - 520 940 4541 OR complete the - CONTACT FORM - and we will get right back to you!