We Are Ben & Kim Boldt – Top Tucson Realtor Team Since 2002
But Our Experience Before Starting Our Tucson Realtor Team Makes Us Better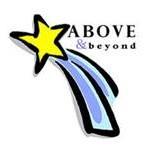 We started our Tucson Realtor Team in 2002. We are full time Realtors working every day with home buyers and sellers.
Solid Tucson Real Estate experience. Yes!
But our backgrounds and experience before becoming Realtors makes us even better. Why?
Simple. Our educational backgrounds and business experience separate us from other Realtors in Tucson.
But first, understand what the requirements are to be a licensed Realtor in Arizona.
To be a licensed real estate agent in Arizona a person ONLY needs to:
Be 18 years old
Complete a 90-hour licensing course
Pass a real estate school and State examination
No secondary or advanced education requirements. No related experience in anything. After 2 1/2 weeks of class and being able to pass a test, is anyone ready to help a person make one of the bigger decisions in their life?
Here Is What We Bring To Each Of Our Clients
Kim worked in the finance and human resource industry for over 25 years. Her education and work experience include:

Education – Alverno College
ADP (Automatic Data Processing) "the payroll people"
Kelly Services for employment needs,
Associated Bank Corp.


Kim's Certifications in Real Estate include

Kim has a black belt in shopping. She stays at the top of her game to help you find the best deals in Tucson.

Ben was a partner at Price Waterhouse. Now PriceWaterhouseCoopers or PWC. He left PW to start his own International consulting firm.

He has worked with 100's business owners and management teams around the world.

Ben was a licensed CPA in Michigan and Wisconsin. While he can't give you tax advice, he can help you wetter understand the issues.

And if necessary, put you in touch with top tax advisors in Tucson, AZ.

Ben's business background means he provides clients more than most Realtors in Tucson, AZ.

Ben's Education –

BS Mechanical Engineering – Purdue University
MBA – Finance – Western Michigan University

Ben's Work Experience includes

Ben's Certifications includes

Ben holds a private pilot license and an instrument rating but doesn't fly anymore. He enjoys golf and has a single digit handicap. And he works his butt off for every client.
We believe our solid business experiences AND Tucson Real Estate expertise gives YOU more! Our clients do as well!
We have helped our clients buy and/or sell homes in Tucson since 2002. Our clients are from the U.S. and around the world. We have helped each one make a less stressful relocation to Tucson.
No matter the distance, we keep the communication flowing. Providing a level of professional service to meet YOUR goals. And exceed YOUR expectations!
Want to discuss how our experience or Tucson Home or the Tucson Real Estate Market? Call Us 520 940 4541 OR complete the CONTACT FORM and we will get right back to you!
What We Do To Find You A Home In Tucson, AZ?
Are you thinking of buying a home in the greater Tucson area? Finding the right home can be challenging. But as a top Tucson Realtor Team, we will make the process much less stressful.
How? We have been Realtors in the Tucson real estate market since 2002. We know Tucson. As a top Tucson Realtor team, we invest the time to understand your home buying interests and desires.
We start by listening to YOU! First, about you and your home interests. Second, about what you want for your home in Tucson. And what your budget is.
At our first meeting, we will review the current real estate market with you. Show you the market data and then walk you through the Arizona home buying process. Re-confirm the types of homes and area of Tucson would like to live in. If you are not familiar with Tucson, we will spend the time to show you.
Why? We want you to know what to expect. And what to plan for.
Interested in new construction? We'll brief you on buying a new construction home. And what's unique about the process.
For us, you are not another real estate transaction. You are a client and future friend. We strive to create a relationship that continues long after you move into your home. Read more of our client testimonials.
Helping You Know What You Need To Know
We are here to help you "know what you need to know" to buy a home in Tucson, AZ. We provide you information on Tucson events, places to shop and restaurants.
Our resources include contractors, electricians, and home services. We will also help you get deals on tile and paint to make the home you buy yours. Our professional service backgrounds mean we put you first!
Our website provides information on communities and neighborhoods in the greater Tucson area. You can start searching for a home in Tucson – HERE!
Need more information or want us to set up a home search for you? Give us a call – 520-940-4541. We are ready to answer your questions and help you get the information you are looking for.
Thinking about selling a home in the Tucson area?
Getting a home sold is more that getting it listed in the Tucson MLS system. It's about marketing through multiple online channels.
80% of home buyers start their search on the internet. That means if your home is not being "pushed" across the internet your chances of selling it quickly are reduced.
Our marketing program includes;
Multiple online marketing channels.
A stand-alone website built to show your home.
Targeting key "snowbird" cities in the U. S.
Professional photos of your home.
And for luxury homes, our drone service will create a video of your home and neighborhood.
To learn more about how we can help you sell your Tucson home, call us – 520-940-4541 – to arrange a meeting. We will visit your home and prepare a comparative market analysis. Then we will meet with you to review our analysis and our marketing program to "get your home sold!"
Conclusion
Thank you for visiting www.premiertucsonhomes.com! It's one of the top real estate websites in Tucson. Our clients say that, not us.
Our website provides information on communities and neighborhoods in the greater Tucson area. Want more? Give us a call – 520-940-4541. We are ready to answer your questions and help you get the information you are looking for.
We are a top Tucson Realtor team and look forward to making your home buying or selling experience enjoyable for YOU!. Read our client testimonials.
Our Office is Located at
Tierra Antigua Realty
1650 E. River Rd. #202 Tucson, AZ 85718
520 940 4541
___________________________________________________________________________________
Real Estate Agencies & Realtors