Here Are The Most Accessible Cities In The U S.
Tucson Is #5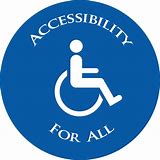 Accessibility is a topic of growing interest in most cities in the United States. Cities have launched important programs to improve accessibility for the handicapped. But what cities are the most accessible?
Redfin reviewed cities and homes for sale based on accessibility. It is estimated 1 in 5 people in the U.S. – 20% – have a disability. For them easy accesses is more than important, its essential.
But First – Some History On ADA
A short review of the American with Disabilities Act.
The Department of Justice's revised regulations of the American with Disabilities Act.
The regulations adopted revised, enforceable accessibility standards for the disabled. And became the 2010 ADA Standards for Accessible Design or "2010 Standards."
As of March 15, 2012, compliance with the 2010 Standards became mandatory. All new construction and alterations under Titles II and III had to meet the new standards.
The Top 10 U.S. Most Accessible Cities
Drum Roll Please!
1. Most Accessible City – Metro D.C.(Alexandria, the District of Columbia, and Arlington)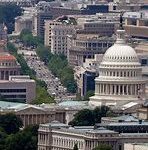 Metro D.C., which includes the nearby cities of Alexandria and Arlington. It should not surprise anyone that our national capital is the most accessible metropolitan area.
The Washington, D.C. subway system also runs through Alexandria and Arlington. And each city has its own bus system.
The city of Alexandria is home to GO Alex. This public transit service is specifically designed for people with mobility issues.
And the Metro D.C. area is packed with community recreational programs designed for accessibility. And of course, all federal buildings are ADA-accessible.
With ADA-compliant attractions, parks and businesses Metro D.C. has earned the #1 spot on this list.
But it is important to remember, the Median Home Sale Price In Metro D.C. Is $580,000
2. Most Accessible City – Salt Lake City, UT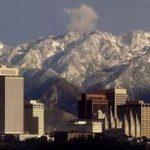 Salt Lake City has a reputation for a high quality of life. In part due to its convenient and historic downtown area. And the views of the Wasatch and Oquirrh Mountains are stunning.
Salt Lake City offers many ADA-compliant recreational areas and parks. It also places close behind the D.C. metro area for accessible and quality healthcare.
People with disabilities get free parking at city meters.
Salt Lake City is also home to several accessible attractions. Salt Lake Temple, Hogle Zoo, and Antelope Island State Park.
The median home sales price in Salt Lake City is $265,500
3. Most Accessible City – Tampa, FL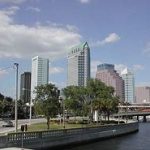 The shores of Tampa Bay offer pristine coastal beauty. A stunning coast line and rich city history make it a desirable place to live.
But Tampa is also known for its approach to accessibility. The city has wide sidewalks over flat terrain, accessible public parks, and attractions.
Transportation is available with door-to-door service. And there are special passes for the elderly and disabled.
The Florida Aquarium, ZooTampa at Lowry Park and Busch Gardens are all ADA-compliant. Those are only a few of the notable (and accessible) attractions in the city.
The median Home Sale Price in Tampa is $265,000
4. Most Accessible City – Portland, OR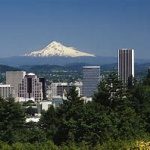 Portland is one of the most accessible ADA-compliant cities on the West Coast.
Pioneer Square and Harborwalk are two areas in the city designed for easy to navigate.
TriMet transit service runs through Portland and its suburbs. It offers reduced fares for seniors and those with disabilities.
Beautiful public parks and green spaces dot the city and offer easy access.
Median Home Sale Price in Portland is $370,000
5. Most Accessible City – Tucson, AZ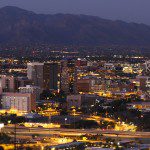 Tucson is home to the University of Arizona. GO CATS!
The city is in a valley on flat terrain. The city is surrounded by 5 mountain ranges. The mountain create a stunning back drop to the city. And the flat terrain makes accessibility a snap.
A modern streetcar system aids the disabled move around the city. And bus services provides accessible transportation throughout the metro area.
Tucson and The Town of Oro Valley have over 110 miles of flat and accessible bike paths.
Tucson is a destination for visitors from around the U.S. Attractions include Mt. Lemmon, the Pima Air and Space Museum and the Tucson Museum of Art. All are handicapped accessible.
Another big factor to put Tucson on the most accessible city list is home prices. Tucson has the second lowest median home sale price among the Top 10 most accessible cities. The median home sales price in Tucson is $210,000. (As of March 2018)
6. Most Accessible City – San Jose, CA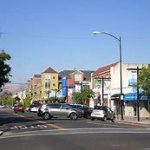 San Jose is in the heart of Silicon Valley. Its warm climate and picturesque mountains make it a great place to live. If you can afford it!
San Jose is rated one of the most accessible cities on the West Coast. Second to Portland.
The city is the cultural hub of central California. Most city attractions are ADA compliant. For example, Sunol Regional Wilderness and beautiful Cathedral Basilica of St. Joseph.
The Municipal Rose Garden, Happy Hollow Park and Zoo are as well.
The Median Home Sale Price In San Jose is $780,000. So accessibility in San Jose comes at a steep price.
7. Most Accessible City – Vancouver, WA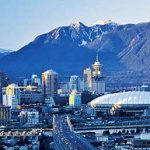 Vancouver boasts more than 450 acres of parks, trails and open space. Most of it ADA-compliant.
Hiking trails and outdoor attractions are accessible. Including Captain William Clark Park Trail and the Columbia River Waterfront Renaissance Trail.
The Median Home Sale Price In Vancouver is $300,000
8. Most Accessible City – Atlanta, GA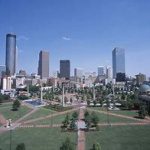 Atlanta is the largest metro area in the southeast. Long known for its grand old manor homes and the Atlanta underground. But is has also created accessibility throughout the city.
Most notable are the Georgia Aquarium, the Atlanta Zoo and the College Football Hall of Fame.
The city's major transportation system, MARTA, is designed for accessibility. MARTA provides transit services throughout the Metro Atlanta area.
The Median Home Sale Price in Atlanta is $266,000
9. Most Accessible City – San Antonio, TX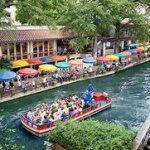 The city of San Antonio has wide sidewalks and many ADA-compliant attractions. The San Antonio's River Walk, the Alamo, and other historical attractions are accessible.
San Antonio is Texas's most accessible city. The bus service offers discounted fares and priority seating for people with disabilities. This makes it easy to navigate around the city.
The San Antonio Museum of Art and Botanical Garden are accessible. Most parks and recreation areas in San Antonio are accessible.
The Median Home Sale Price In San Antonio is $231,990
10. Most Accessible City – Baltimore, MD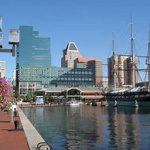 Accessible transit options in Baltimore include the subway and bus service. These services connects residents to the airport, Johns Hopkins Hospital, and Washington, D.C.
The city's Inner Harbor area is home to numerous restaurants and attractions. The Harbor area is design to accommodate the disabled and is easily accessibility.
The Median Home Sale Price In Baltimore is $171,000. This is the lowest of all cities in the top 10. But then again, its Baltimore.
Most Accessible And Affordable City In The U.S. – Tucson, AZ
If you are looking for a city that is accessible start your home search in one of these 10 cities. And if you want affordable housing, put Tucson, AZ at the top of your list.
Tucson has great weather, city accessibility and a median home sales price under $225,000. What more could you want?
Considering A Home In Tucson, AZ?
Are you thinking of buying a home in the greater Tucson area? Finding the right home can be a challenging process. But we can make the process much less stressful for you.
We have been Tucson Realtors since 2002. We know Tucson and the Tucson Real Estate market. As a top Realtor duo, we invest the time to understand your home buying interests and desires.
At our first meeting, we will review the current real estate market with you. Show you the market data and then walk you through the Arizona home buying process.
Why? We want you to know what to expect. And what to plan for.
Interested in new construction? We'll brief you on buying a new construction home. And what's unique about the process.
For us, you are not another real estate transaction. You are a client and, future friend. We strive to create a relationship that continues long after you move into your home.
Review our profiles. Check out our backgrounds, education, and certifications.
We are here to help you "know what you need to know" to buy a home in Tucson, AZ. We provide you information on Tucson events, places to shop and restaurants. Our resources include contractors, electricians, and home services.
Best of all, our professional service backgrounds mean we put you first!
Thinking about selling a home in the Tucson area?
Selling a home requires more than listing it in the Tucson MLS system. It's about marketing. Marketing through multiple online channels.
To no one's surprise, 80% of home buyers start their search on the internet. Homes must be visible on multiple internet channels. The more visible a home is, the faster it will sell.
We use multiple online marketing channels to showcase your home. We will build a stand-alone website built to show your home. Our marketing program targets key cities in the U. S. based on the season.
For luxury listings, our drone service provides video of your home and neighborhood. This video along with professional photos helps the online buyer see and feel in your home.
To learn more about how we can help you sell your Tucson home, call us – 520-940-4541 – to arrange a meeting. We will visit your home and prepare a comparative market analysis.
Then we will meet with you to review our analysis and our marketing program to "get your home sold!"
Conclusion
Thank you for visiting www.premiertucsonhomes.com! It's one of the top real estate websites in Tucson. Our clients say that, not us.
Our website provides information on communities and neighborhoods in the greater Tucson area. Want more? Give us a call – 520-940-4541. We are ready to answer your questions and help you get the information you are looking for.
We are a top Realtor duo in Tucson, AZ since 2002. Take a minutes to read our profiles and client testimonials.
We look forward to making your home buying or selling a home an enjoyable experience for YOU!
Sign UP to receive daily HOME TRACKER UPDATES - OR - Our Monthly NEWSLETTER. And get regular updates on the Real Estate Market and events in Tucson, AZ.
Questions about the Tucson Real Estate Market or Tucson Homes for Sale? Call Us - 520 940 4541 OR complete the - CONTACT FORM - and we will get right back to you!
By the way, one of the great things about the Tuscon area is it abundant wildlife. Take a read on Tucson Arizona Wildlife.