8 Things You Should Know Before Moving to Tucson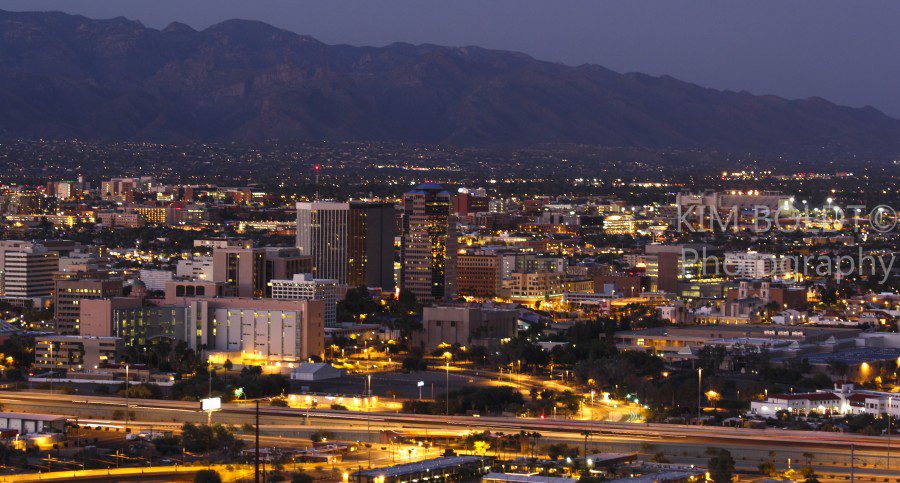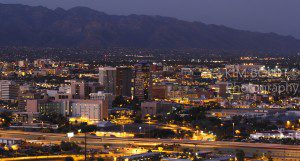 The coronavirus pandemic has caused many people to re-evaluate where they live and to think about possible relocation. With that in mind, some of you might consider relocating to Tucson, Arizona.
Tucson is a city that proudly wears its Wild West charm. However, it is also full of diversity. Therefore, it's equally appealing to athletes, food-lovers, retirees, and intellectuals.
So, if you are considering buying a house and settling here, read on. Here are the things to know before moving to Tucson to get you more acquainted with your soon-to-be new home.
Everything you need to know before moving to Tucson, AZ
The city of Tucson is now the 81st best place to live in the United States. The ranks are based on the city's affordability, desirability, and job prospects. They added a new factor this year: how the top communities have dealt with the pandemic and how much work they need to recover.
Having this position in mind, making Tucson your new home might be just the right thing for you and your family. With the proper planning and organization, and the right moving company to give you peace of mind and ensure your belongings will arrive at your new home safely, you will be on the right track.
However, since any move, in Arizona or any other state, especially a long-distance move, requires numerous things to be done and the inevitable stress part, make sure you contact a reputable company to help you find the best solution for your situation.
Doing so, you will make sure you ensure a smooth transition, which means you will enjoy the desert sunsets in no time!
Let's have a look at the necessary things to know before moving to Tucson.
It's affordable
It's excellent news that the cost of living in Tucson is 6% lower than the national average. Housing costs are even 25% lower than the national average, which makes Tucson a very appealing city to move to.
For instance, the median home price is usually a little above 132,000$, while a monthly rent for a median home is around 770$. However, it's a hot seller's market at the moment, which means you should act fast since this is the best season to buy a house in Tucson, AZ.
The home of the University of Arizona
Tucson is also the home to the University of Arizona. The U Of A has established itself on "Firsts" and "Onlys".
1 – It was the first university in the Arizona territory. U of A opened its doors 43 years before Arizona became a state. Statehood occurred in 1928. Arizona was, in
fact, the last of the 48 contiguous states to enter statehood.
2 – The U of A is the only M.D. Granting medical school in Arizona.
3 – The U of A's motto is "Bear Down". This motto was immortalized from the U of A student body president and revered football quarterback John "Button" Salmon. When Salmon died in 1926, his last words to his teammates were "Tell them … tell the team to bear down."
With about 45,000 students, Tucson has a college town vibration added to it.
So whatever your preferences are, tech, medicine, literature, or poetry, there's a program at the University of Arizona for everyone.
Great for retirees and warmer climate lovers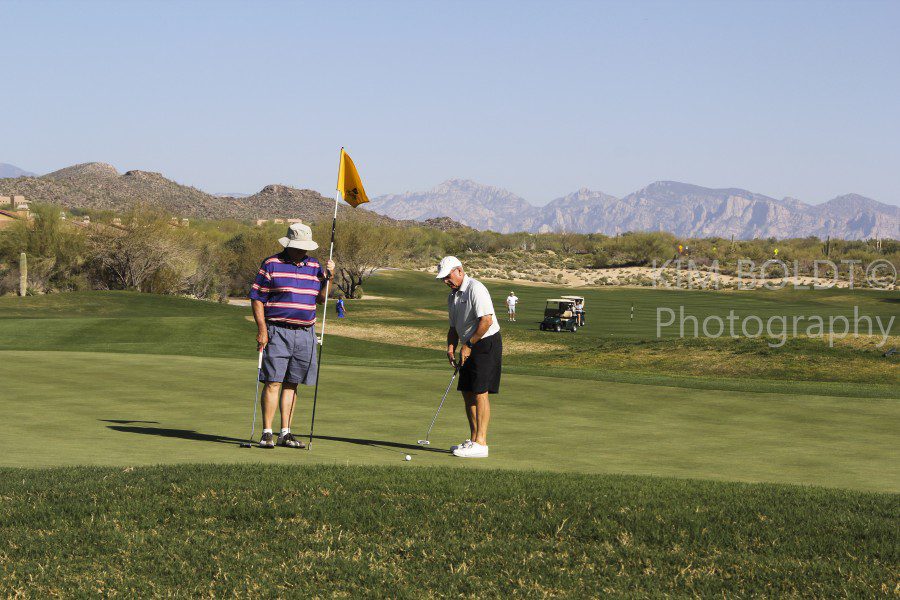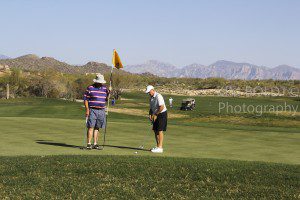 Little to no snow during the wintertime, sunny skies, and warm weather are attractive traits to many snowbirds and retirees—all of which Tucson has.
Additionally, there's a variety of outdoor activities for people of any age (for older adults too), no tax on social security benefits, and low living costs.
These features make Tucson a great place to retire in Arizona.
Tucson has unique seasons
You will probably hear people say Tucson has five seasons. The weather is one of the biggest changes for people moving here. Tucson has around 286 sunny days in a year, which is not typical for most cities.
The most pleasant weather, especially for snowbirds, is from November to March. However, this is the period that attracts a lot of tourists. On the other hand, it's not much crowded in summer, since summer is off-season.
This is when the monsoon season starts, and it usually spans from June 15 to September 30.
And, when it rains in Tucson, it is an event worthy of seeing and mentioning. But, of course, when it starts raining, many Tucsonians stop what they've been doing and go outside to enjoy the rain.
Rich in history
Tucson has a long history that dates all the way back to Hohokam Indians. As a result, the city is rich in historical sites to learn about Spanish, American, and Mexican influences.
A popular place to visit is the Old Pueblo, where you can see the walls that gave birth to this charming city. Other popular places to visit and learn about the city's history are:
Arizona History Museum (discover exhibits about the Wild West roots of Tucson);
Tohono O'odham Nation Cultural Center & Museum (where you can learn about local history and culture);
San Xavier del Bac Mission (with incredible colonial Spanish architecture).
It's not all just desert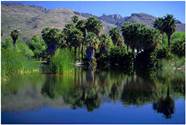 Even if the desert might be the first association to Tucson, we are happy to tell you there's much more to this town than just it.
The most popular Tucson attraction is Sabino Canyon Recreational Area, which you can explore by walking or horse riding. Furthermore, you can go camping, practice archery, or go bird watching at Tucson Mountain Park.
If you have an animal lover in the family, visit the Reid Park Zoo to see African elephants and squirrel monkeys. Also, some of the best golf courses and tournaments are held right here, in Tucson, AZ.
If, on the other hand, you prefer something less active, Tucson has more to offer.
For example, you can go luxury shopping at La Encantada or find great deals at Calvin Klein, Levi's, and Addidas in Tucson Premium Outlets.
Other exciting places worth mentioning and visiting are:
Mini Time Machine Museum of Miniatures, perfect for your little ones;
Prima Air & Space Museum where you can see more than 150 planes;
Tucson Museum of Art, where you can learn about Latin-American, Western, Asian, and American art;
Casa Film Bar, where you can play trivia or watch a documentary.
Numerous festivals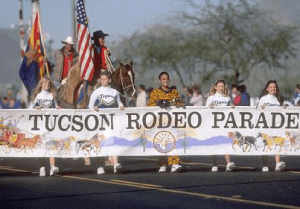 Festivals are top attractions both for the locals and tourists that visit Tucson.
For example, the Tucson Festival of Books is the 4th largest book festival in the U.S.
Other events are All Souls Procession Weekend, where you can make a mask or design a puppet for the Day of the Dead. Then, there is La Fiesta de Los Vaqueros, a rodeo that lasts for nine days.
And finally, there's the largest and oldest gem show in the world called the Tucson gem and mineral show, where you can buy world-class jewelry.
Don't forget to look up
Finally, don't forget to enjoy the sunsets this city is known for. After that, stay for a while longer to enjoy the breathtaking star constellations.
You will be able to experience incredible stargazing right from your yard.
The takeaway
Tucson is a city with a rich cultural background, and it offers a variety of things to do. If this is the right choice for you and your family, the locals will be waiting for you at some of the best taco places here! We are sure you will experience a welcoming community, which means a lot during the transition process. We hope our article on things to know before moving to Tucson has helped you get an overall idea of your new home. Happy moving!
The Above Guest Article Provided By – miamimovingguide.com
Conclusion
Thank you for visiting www.premiertucsonhomes.com! It's one of the top real estate websites in Tucson. Our clients tell us that.
Our website provides information on communities and neighborhoods in the greater Tucson area. Want more? Give us a call – 520-940-4541. We are ready to answer your questions and help you get the information you are looking for.
We are a top Realtor duo in Tucson, AZ since 2002. Read our client testimonials. Give us a call. We look forward to making your home buying or selling experience enjoyable YOU!
Sign UP to receive daily HOME TRACKER UPDATES - OR - Our Monthly NEWSLETTER. And get regular updates on the Real Estate Market and events in Tucson, AZ.
Questions about the Tucson Real Estate Market or Tucson Homes for Sale? Call Us - 520 940 4541 OR complete the - CONTACT FORM - and we will get right back to you!
By the way, if you are doing a corporate relocation you may want some more information about Relocation Packages