Tips On Tucson Mold Inspections For Tucson Home Buyers
What Tucson Home Buyers Need to Know About Tucson Mold Inspections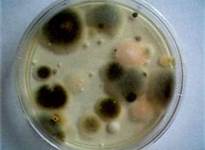 Tucson Mold Inspections in Arizona aren't common.  A Tucson mold inspection may be suggested by a Tucson Home Inspector.  Other buyers just want to know mold is not present in the home they are buying.
Tucson Mold Inspections should be conducted during the home inspection period.  The Arizona Real Estate Purchase Contact specifically identifies mold as a consideration when buying a Tucson home.
The Arizona Purchase Contract specifically provides for an inspection period of 10 days. Buyers may modify the inspection period when completing the Arizona Purchase Contract. During this "Due Diligence" period of time all inspections are to be conducted, including Tucson Mold Inspections.
As with the Tucson Home Inspections, inspectors doing Tucson Mold Inspections will provide a written report of their findings. There are significantly fewer Mold Inspectors in Tucson than Tucson Home Inspectors.
Should mold be detected, the Tucson Home Buyer should request the Seller undertake proper mold remediation.  This request is made using a "standard" form.  The Buyers Inspection Notice and Seller Response form.  It is affectionately known as the "BINSR".
Tucson mold inspections should only be conducted by an industry-certified and experienced company with the background and merits that promote consistent quality. There aren't a lot of qualified mold inspectors in Tucson.  However, should one be needed  we will suggest companies we have previously worked with.
Tucson Termite Inspection and Tucson Roof Inspection also provide valuable information to the Buyer's purchase decision. Some Buyers want to have a Tucson Radon Inspection or Tucson Pool Inspection.
Tucson Home Inspection should always be completed and may identify the need for other inspections such as a Tucson Structural Inspection. Should the property have a septic system a Tucson Septic Inspection will be required.
Want to search for a Tucson home using a Tucson MLS number? We can help!
Sign UP to receive daily HOME TRACKER UPDATES – OR – Our Monthly NEWSLETTER – OR – Tucson Real Estate INFORMATION. And get regular updates on the Real Estate Market and events in Tucson, AZ.
Tucson Mold Inspections Buyer Actions
was last modified:
June 18th, 2015
by
Questions about the Tucson Real Estate Market or Tucson Homes for Sale? Call Us 866 316 5575 OR complete the CONTACT FORM and we will get right back to you!
For additional information on mold in a home visit the Arizona Association of Realtors Website.
Tucson Mold Inspections Buyer Actions
was last modified:
June 18th, 2015
by