Should A Buyer Do A Radon Inspection When Buying A Home In Tucson AZ
What Tucson Home Buyers Need To Know About A Radon Inspection
[quickshare]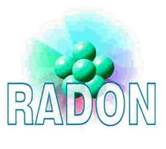 A Tucson Radon Inspection may be done when buying a Tucson Home. Radon Inspection should be completed during the Purchase Contract inspection period.
In Tucson, a Radon Inspection is not common. However, if a buyer wants Radon Inspections we can recommend a Radon inspection company. We will schedule the Radon Inspection during the Tucson Home Inspection period.
As with all other Tucson Home Inspections, the Radon Inspector with provide a written report. Any issues identified would include in the repair request to the sellers.
Tucson Termite Inspection and Tucson Roof Inspection also provide valuable information to the Buyer's purchase decision. Some Buyers want to have Tucson Pool Inspection or Tucson Mold Inspection. If suggested by the Tucson Home Inspection or Tucson Structural Inspection may be required. Should the property have a septic system a will be necessary.
If you have questions about the Tucson Real Estate Market or Tucson Homes for Sale Contact Kim & Ben using the CONTACT FORM.
All Tucson Home Inspections are conducted under Standards established by the American Society of Home Inspectors (ASHI) 1992 Standards of Practice.
It should be noted that inspectors are NOT required to report on:
life expectancy of any component or system.
the causes of the need for a major repair.
the methods, materials and costs of corrections.
the suitability of the property for any specialized use.
compliance or non-compliance with applicable regulatory requirements.
the market value of the property or its marketability.
the advisability or inadvisability of purchase of the property.
any component or system which was not observed.
the presence or absence of pests such as wood damaging organisms, rodents, or insects.
cosmetic items, underground items, or items not permanently installed.