When Is A Tucson Structural Inspection Needed
What Home Buyers Need To Know About A Tucson Structural Inspection
[quickshare]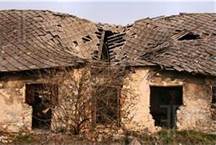 Tucson Structural Inspections may be necessary when buying a Tucson Home.   Tucson  structural inspections could be suggested by the Tucson Home Inspector.   In other cases a  buyer may just "want to be sure" there aren't any  issues.
As with all other Tucson Home Inspections, Tucson Structural Inspections should be completed within the inspection period set forth in the Purchase Contract
Tucson Structural Inspections are usually done as a result of the Tucson Home Inspection. Should you desire to have a Tucson Structural Inspection, we will recommend a specific Home Structural Inspection Companies to consider.
As with other Tucson Home Inspections, a Tucson Structural inspection will have a written report for your review.  Should the Structural Inspection identify any issues, they should be included in the repair request to the sellers.  This is done with the Buyers Inspection Notice and Seller Response form OR "BINSR".
Tucson Termite Inspection and Tucson Home Inspection also provide valuable information to the Buyer's purchase decision.  Some Buyers want to have Tucson Pool Inspection or Tucson Mold Inspection.
Other inspections that might be recommended in addition to a Tucson Home Inspection include; Tucson Roof Inspection and should the property have a septic system a Tucson Septic Inspection will be necessary.
Questions about the Tucson Real Estate Market or Tucson Homes for Sale? Call Us 866 316 5575 OR complete the CONTACT FORM and we will get right back to you!
Review the Arizona Board of Technical Registration for more information on Home Inspections and Home Inspector Licensing.
In most states, licensed P.E.s are the only ones who can legally comment on the structural integrity of a building.   Taking time to review the education and experience of the Tucson Structural Inspections company you use.
There aren't many inspectors licensed to do Tucson Structural Inspections in Tucson.  We have worked with most of them and suggest who to contact.