Tips On The Tucson Escrow Process For Home Sellers
What You Should Know About Escrow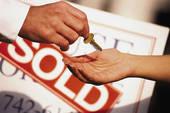 Tucson Escrow Process uses a neutral third party to oversee the written instruction in the contract. An "escrow officer" is in charge of insuring each step is correct from beginning to end.
Escrow is "opened" by the home buyer's real estate agent. And the buyers realtor deposits the buyer's earnest money check into the escrow account.
As the transactions proceeds, the escrow company acts as an intermediary. They verify that title to the property is clear and all written instructions in the contract met.
When complete, the escrow company submits documents to the recorders office. At that time ownership of the property transfers ownership to the Buyer. And funds paid to the seller.
States license and regulate all title and escrow companies.
In Arizona, title companies provide the escrow services. Not an attorney. But you can use one if you want to.
The reliability of the escrow company are vital to protect the interests of all parties.
Tucson Escrow Process Followed For Signing Documents

First, the Tucson escrow officer will want to confirm your identity. To do this, a picture ID is necessary. That means a drivers license OR passport is best.
Second, you will review and sign all documents related to the sale of your Tucson Home. These documents will include –
A settlement statement
Mortgage Loan Payoffs
Lien Payoffs
Title
Other documents based on the complexity of your specific transaction.
Third, Confirm how you want to receive the proceeds from the sale of you home. A check or wire transfer are standard. But the transaction MUST record before you receive the funds.
The escrow company will forward all documents to the buyer's mortgage company. After final review, the mortgage company will fund the loan. The escrow company will then disperse funds to the appropriate parties.
Already Moved?
If you have already relocated to another city before the Close of Escrow process, you will need to coordinate with the escrow company to have all the documents sent to you AND to have a Notary Public available to verify you are the Seller and to witness that you signed all the required documents.
Thinking About Selling Your Home In The Greater Tucson Area?
Selling a home requires more than listing it in the Tucson MLS system. It's about marketing. Marketing through multiple online channels.
To no one's surprise, 80% of home buyers start their search on the internet. Homes must be visible on multiple internet channels. The more visible a home is, the faster it will sell.
And the photos published on the Multiple Listing Service make a difference. You can spend lots of money on home staging. But if that effort isn't presented well in the MLS photos, you are not getting the full benefit.
We use multiple online marketing channels to showcase your home. We will build a stand-alone website built to show your home. Our marketing program targets key cities in the U. S. based on the season.
For luxury listings, our drone service provides video of your home and neighborhood. This video along with professional photos helps the online buyer see and feel your home. Their "new" home.
To learn more about how we can help you sell your Tucson home, call us – 520-940-4541 – to arrange a meeting. We will visit your home and prepare a comparative market analysis.
Then we will meet with you to review our analysis. We will go over our Comparative Market Analysis for your home in detail. And the review our marketing program to "get your home sold!"
Another item sellers need to understand is what to do with their home and property insurance before finalizing the sale.
Conclusion
Thank you for visiting www.premiertucsonhomes.com! It's one of the top real estate websites in Tucson. Our clients say that, not us.
Our website provides information on communities and neighborhoods in the greater Tucson area. Want more? Give us a call – 520-940-4541. We are ready to answer your questions and help you get the information you are looking for.
We are a top Realtor duo in Tucson, AZ since 2002. Read our client testimonials. Give us a call. We look forward to making your home buying or selling a home an enjoyable experience for YOU!
Here is a YouTube clip on the Tucson escrow process. We don't endorse any title company or escrow company. But we will suggest one or two based on our clients experience.
By the way, here are some quick pre-set searches to find Tucson homes for sale.
Sign UP to receive daily HOME TRACKER UPDATES - OR - Our Monthly NEWSLETTER. And get regular updates on the Real Estate Market and events in Tucson, AZ.
Questions about the Tucson Real Estate Market or Tucson Homes for Sale? Call Us - 520 940 4541 OR complete the - CONTACT FORM - and we will get right back to you!