Premier Tucson Homes Newsletter April 2023
Tucson Market Update – Things To Know – What To Do!

Welcome to the Premier Tucson Homes Newsletter April 2023

Tucson Homes Newsletter April 2023 –

Tucson Housing Market Update – February 2023 Results



Both the Average and Median Sales Prices for single family homes moved in opposite directions – Average Price Down 0.9% – Median Price Up 1.7%.
Active Listings at the end of February stood at 1,906, up 67% from the prior year. That is 2.0 months supply at the current sales rate.
Home Swimming Pool Ideas
If you are a full year resident in Tucson, April signals summer is not far away. The thought of summer brings about two things. Planning a few weekends at Mt. Lemmon or the White Mountains and having a swimming pool in the backyard.
Families with children at home may hear a daily chant…..Families with children at home may hear a daily chant….we want a swimming pool, pool, pool, pool, etc.
Get the picture?
But is a swimming pool a good idea? Will it add value to your home?
Our article – Swimming Pool Ideas – will shed some light on these questions.
Mt. Lemmon Camping
Staying with the theme – summer is coming – brings the where can we go for a break from the warm – Ok, hot – days. For those who like camping, consider Mt. Lemmon.
No matter where you live in Tucson, you can get to Mt. Lemmon in about 1 1/2 hours. The elevation change is from 2,500 feet to 9,200 feet. That means the temperature will be 20 to 25 degrees cooler.
If camping is on your list of things to do this summer, take a read of our article on Mt. Lemmon Camping.
Union Public House
Great food and lots of libations served in a stylish, but casual, atmosphere.
A Tucson gastropub presenting made-from-scratch American fare using local and sustainable ingredients.
Happy hour 3 to 6 pm, showcases handcrafted cocktails and over 30 beers on tap. Oh, did I mention it offers Tucson's largest whiskey selections.
For sports fans, it has 18 large screen TVs and the weekend brunch draws lots of people. Party time!!
The comfortable patio is a prime spot for a family dinner or drinks with friends.
You can also enjoy the courtyard of St. Philip's Plaza featuring live music. Click the image below for more…..
Tucson Homes Newsletter April 2023 –

Gardening Tips
There's nothing like seeing other people's gardens to get some inspiration. It's even better if those "other people" happen to be trained Pima County Master Gardeners.
The 22nd annual Home Garden Tour, which features four Master Gardener residences and gardens, will be held on April 1, from 9 a.m. to 3 p.m.
The garden tour has been a roughly annual event since 1998. The tour is a great way for the public to learn about native plants, rain harvesting, water conservation, garden design, plant selection, and lots of other topics.
And now some tips for your garden.
Water: Drip system should accommodate warming temps. Make sure your citrus trees are getting enough water if they're bearing fruit.
Fertilize: Established hibiscus, jasmine, roses and herbs with compost and fish emulsion.
Prune: After March 15th mature trees, shrubs, frost damaged plants, and bushes (bougainvillea).

Plant: Native trees, tomatoes & peppers, and seeds.

What's Happening Around Tucson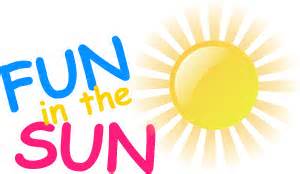 What to do in April in Tucson, Arizona – 2023
31 things to do this April in Tucson
Tucson Festivals and Annual Events
———-
As always, when we know, you will know what's "Going On In Tucson".
Are you thinking of Tucson AZ as a place to live or find that perfect winter retreat? We can help.
Sign UP to receive daily HOME TRACKER UPDATES - OR - Our Monthly NEWSLETTER. And get regular updates on the Real Estate Market and events in Tucson, AZ.
Questions about the Tucson Real Estate Market or Tucson Homes for Sale? Call Us - 520 940 4541 OR complete the - CONTACT FORM - and we will get right back to you!
In case you missed it, here is last months newsletter – March 2023