Premier Tucson Homes Newsletter & Real Estate Update
March 2023 News And Things to Do in Tucson AZ!

Welcome to the Tucson Homes Newsletter March 2023



Tucson Homes Newsletter – Real Estate Market Report – February 2023

Both the Average and Median Sales Prices for a single family home increased year over year, by7.1% and 2.9% respectively.

Active Listings continue at historic lows with 2,085 single family homes on the market at the end of January 2023. That translates to a 2.2 month supply.

Following single family homes, the Average and Median Sales price for Condos and Townhouses moved up as well. The Average sales price jumped up 15.8% and Median 14.7%.
Are You Considering Buying A New Home?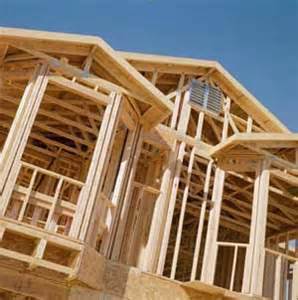 New built homes and resale homes come with different upsides and downsides. So if you're buying a home, you may be on the fence about an existing property or a new built home.
The new construction route has its perks. It's move-in ready. All the appliances, cabinetry and flooring are new and backed by warranties. Either the appliance manufactures or the builder.
So if you are considering buying a new built home in Tucson AZ or any where else take a few minutes to READ ……..Buying A New Home
Tortolita Preserve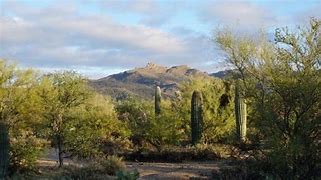 If you are into mountain biking, hiking or horse riding, the Tortolita Preserve is the place to go. This 2,400 acre parcel of land in Dove Mountain is a setting for majestic saguaro and stunning sunsets.
The Tortolita Loop within the Preserve is a 9.9 mile single track loop of sand, some hard-pack, and rocks. It meanders through a beautiful ironwood forest, best appreciated during the May bloom.
The topography also makes it a great place for bird watching and photography. Sound interesting? For more just go to Tortolita Preserve!
Cup Cafe In The Hotel Congress – Downtown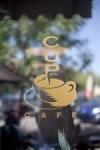 Looking for a great breakfast, lunch or dinner in downtown Tucson? The find the Hotel Congress!
The Hotel Congress is an historic Tucson location. Perhaps better known for the capture of John Dillinger in 1934.
Unique Southwestern charm, urban and vintage. The Hotel Congress is the cultural landmark that anchors Downtown Tucson.
Built in 1919, its renovated and updated, but reveals a window to years past. From the Tap Room Bar to the colorful murals that line the walls – there is a story in every detail.
The Cup Cafe is towards the back of the lobby past the reception desk. It is an casual, yet energetic place to partake of the great food and beverage choices. Not to mention the level of service.
For more, take a few minutes to review our page on Hotel Congress and The Cup Cafe.
Gardening Tips

Water: Adjust drip system to accommodate warming temps and monsoon season. Large established cacti and succulents will need supplemental watering every 5-6 weeks if monsoon rains have been scarce.
Fertilize: Fertilize citrus and succulents with cactus fertilizer every month during the warm season. (If using regular fertilizer, dilute to half strength). Prune: Cut back mesquite and palo verde trees.
Protect: We're into our hottest season. Cover citrus trunks to prevent sunburn damage. Drape sensitive plants with shade cloth to protect from sun damage.
Harvest: Continue to harvest your citrus. Most citrus should be picked by the beginning of March except valencia oranges and grapefruit as they continue to sweeten for several months.
What's Happening Around Tucson



The BIG Events
Rillito Park Racetrack
When – February 4 to April 2, 2023
Where – Rillito Regional Park
More Info – The Spring Meet
When – March 4 – March 5, 2023
Where – 1209 E. University Blvd Tucson, AZ
Cactus Classic Baseball
When – February 25 – March 31, 2023
Where – Kino Sports Complex
More Info – Classic Baseball
Cactus Classic Softball
When – February 25 – March 31, 2023
Where – Abraham Lincoln Regional Park 8100 E. Escalante Rd.
More Info – Classic Softball
Davis Monthan Air Show
When – March 25 – 26, 2023
Where – Davis Monthan AFB
More Info – Davis Monthan Air Show
For More Great Things To Do – March In Tucson
As always, when we know, you will know what's "Going On In Tucson".
Conclusion
Thank you for visiting www.premiertucsonhomes.com! It's one of the top real estate websites in Tucson. Our clients tell us that.
Our website provides information on communities and neighborhoods in the greater Tucson area. Want more? Give us a call – 520-940-4541. We are ready to answer your questions and help you get the information you are looking for.
We are a top Realtor duo in Tucson, AZ since 2002. Read our client testimonials. Give us a call. We look forward to making your home buying or selling experience enjoyable YOU!
Sign UP to receive daily HOME TRACKER UPDATES - OR - Our Monthly NEWSLETTER. And get regular updates on the Real Estate Market and events in Tucson, AZ.
Questions about the Tucson Real Estate Market or Tucson Homes for Sale? Call Us - 520 940 4541 OR complete the - CONTACT FORM - and we will get right back to you!
Get a preview of our April 2023 Newsletter.