Municipal Golf Courses Tucson AZ
Tips On The Six Great Golf Courses Tucson Has With Descriptions, Pictures, Maps & Suggestions
[quickshare]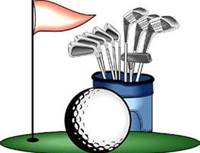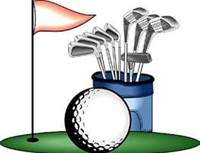 The Six Golf Courses Tucson are Great! The five municipal golf courses Tucson has are located throughout the City of Tucson. That means golfers are usually close to a one of the courses.
Municipal golf courses Tucson include Fred Enke, Randolph ( home of the early PGA & LPGA tournments), Silverbell, El Rio and Dell Urich. Each course presents different challenges to the player, but be sure accuracy is at a premium. Oh, if you are from "out of town" bring your camera, there are some great photo opps at each course.
The cost to play any of the municipal golf courses Tucson is reasonable. A good value for the money. Reservations can be made on line through the specific Tucson Municipal Course Website OR give them a call.
Tucson Homes for Sale aren't specific to any of the golf courses Tucson AZ. However, we can help you find that "perfect" Tucson home near one of the courses.
Websites for the municipal golf courses Tucson and links to each Tucson Golf Course & Maps are below;
Tucson City Golf Course Website
Randolph North Golf Course is perhaps the most well known. Opened in 1925, it was the site of many PGA events. The P.G.A. Seiko Tucson Match Play Championship, the P.G.A. Joe Garagiola Tucson Open and the PING/Welch's LPGA Championship have all been played there.
It is Tucson City Golf's longest golf course at 6,900 yards from the back tees. From the front tees it is just under 6,000 yards. The setting is scenic with numerous tall trees, lush fairways, and a beautiful view of the mountains surrounding Tucson. The course features water hazards on five holes. OH, did I mention it has long fairways. Randolph shares the Randolph Golf Complex with the Dell Urich Golf Course.
The are many great golf courses through out the Tucson Area. For a list of all Tucson golf courses – Go Here!
Are you a golfer looking for that perfect place to enjoy the game when you want to? We can help!
Sign UP to receive daily HOME TRACKER UPDATES - OR - Our Monthly NEWSLETTER. And get regular updates on the Real Estate Market and events in Tucson, AZ.
Questions about the Tucson Real Estate Market or Tucson Homes for Sale? Call Us - 520 940 4541 OR complete the - CONTACT FORM - and we will get right back to you!
Questions about the Tucson Real Estate Market or Tucson Homes for Sale? Call Us 866 316 5575 OR complete the CONTACT FORM and we will get right back to you!