Find Tucson Parks And Rec Facilities in Tucson AZ
Schedule Your Event At One Of The Park Locations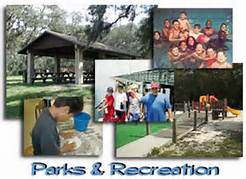 Tucson Parks and Rec has a many parks and sports fields available. What ever your interest there will be one to meet your recreational interests. Bike and walking paths to illuminated soccer fields.
Ramadas to host friends and family picnics or larger corporate activities. Facilities are endless.
Looking for something to do this winter or spring?
Tucson Parks and Recreation offers many choices. There are activities and events for everyone.
The free Program Guide & Class Catalog outlines hundreds of available activities. They can be found at all Parks and Recreation Tucson locations.
View the program catalog online. The deadline for many of the January courses is December 30th. March class can be scheduled until February 28th!
Tucson Parks and Recreation provides many aquatic programs. Programs are held the year round. Aquatic programs include recreational swimming, water conditioning classes, arthritis classes, swim and diving lessons. There are also competitive and synchronized swim leagues.
Parks and Recreation also offers Water Safety Aid, Lifeguard Training, and Water Safety Aid classes. Lifeguard certification is available.
Physical fitness classes include work outs using Zumba and Pilates. Mixed martial arts or total body conditioning program can tone you quickly. There is something for everyone at a Tucson Parks and Rec facilities.
Parks And Golf
The annual program guide gives information on all Tucson Park and Rec activities and programs. From senior citizen therapeutic and fitness facilities. One of the big attractions in Tucson is Reid Park and the Reid Park Zoo. Find the Tucson City Golf courses and swimming pool locations.
There is a time to work and a time to play. At Tucson Parks and Rec, your play is what they do!
Want to schedule a family or company event at a Tucson Parks and Rec facility? Here is what you do! Visit the parks and recreation Tucson website for more details on making a reservation.
The General steps are –
1. Search for the availability and amenities to plan your special event.
2. Call or visit one of the Parks and Recreation District Offices or Parks Administration to make your reservation.
When you make your reservation you will be asked the type of activity (picnic, family reunion, special event, tournament)
– The likely number of attendees.
NOTE, If the activity is open to the public, liability insurance may be required.
– A letter is required describing an event that will have over 200 people are attending.
– Have the reservation confirmation receipt available at the event.
The Tucson Parks and Rec Office is located at
900 South Randolph Way
Tucson, Arizona 85716
Visit the Tucson parks and recreation website for more.
Conclusion
Tucson is a great place to visit and a wonderful place to live. Considering a move to Tucson AZ or just a winter retreat? We can help!
Thank you for visiting www.premiertucsonhomes.com! It's one of the top real estate websites in Tucson. Our clients tell us that.
Our website provides information on communities and neighborhoods in the greater Tucson area. Want more? Give us a call – 520-940-4541. We are ready to answer your questions and help you get the information you are looking for.
We are a top Realtor duo in Tucson, AZ since 2002. Read our client testimonials. Give us a call. We look forward to making your home buying or selling experience enjoyable YOU!
Sign UP to receive daily HOME TRACKER UPDATES - OR - Our Monthly NEWSLETTER. And get regular updates on the Real Estate Market and events in Tucson, AZ.
Questions about the Tucson Real Estate Market or Tucson Homes for Sale? Call Us - 520 940 4541 OR complete the - CONTACT FORM - and we will get right back to you!