Buying A Home With A Pool Means Having Tucson Swimming Pool Inspection
What Buyers Need To Know About The Tucson Swimming Pool Inspection 
[quickshare]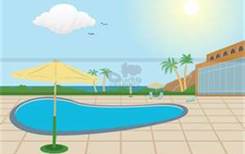 A Tucson Swimming Pool Inspection should be considered by Buyers of a Tucson Home with a Pool.  Sounds pretty logical, doesn't it?   As with all other Tucson Home Inspections, a Tucson swimming pool inspection should be completed during the inspection period in the Purchase Contract.
The Tucson Home Inspector completing the Tucson Home Inspection will also inspect the pool.  When a home inspector sees something "out of the norm", they will suggest a pool Tucson swimming pool Inspection be done by a Tucson pool inspector.
Request A Separate Pool Inspection
Should you desire to have a Tucson swimming pool Inspection, we will happy to recommend an inspector.  We have worked with many Tucson swimming pool inspection companies that do pool inspections.  We always try to schedule the Tucson swimming pool inspection to be done during the Tucson Home Inspection
As with a Tucson Home Inspection, the Pool Inspector with provide a written report for your review.  Should the Pool Inspection identify any issues, they would be included in the repair request to the sellers.
Other Inspections to Consider
Tucson Termite Inspection  and Tucson Roof Inspection also provide valuable information to the Buyer's purchase decision.  Some Buyers want to have Tucson Radon Inspection or Tucson Mold Inspection.
If suggested by the Tucson Home Inspection, a Tucson Structural Inspection or Tucson Pool Inspection may be required.  Properties with a septic system will require a Tucson Septic Inspection be completed.
One other item, if the Tucson Home you are buying has a pool you should understand that Arizona has a pool barrier law.  This will be covered during the Tucson Home Purchase Offer process.  Review the Arizona Pool Barrier Law at this State Of Arizona Website.
Considering buying a home in Tucson Az or that winter retreat you have always wanted? We can help!
Sign UP to receive daily HOME TRACKER UPDATES - OR - Our Monthly NEWSLETTER. And get regular updates on the Real Estate Market and events in Tucson, AZ.
Questions about the Tucson Real Estate Market or Tucson Homes for Sale? Call Us - 520 940 4541 OR complete the - CONTACT FORM - and we will get right back to you!
Questions about Tucson Pool Inspections, the Tucson Real Estate Market or Tucson Homes for Sale? Call Us 866 316 5575 OR complete the CONTACT FORM and we will get right back to you!