Banner University Medical Center

Primary Clinical Partner For The University Of Arizona Colleges Of Medicine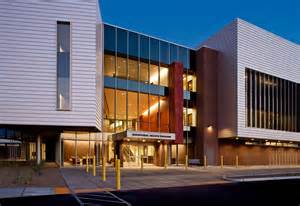 The Banner University Medical Center on the University Campus was established in 1971 as the University of Arizona Medical Center.
In 2015, Banner Health based in Phoenix, Arizona, merged with University of Arizona Health Network and began a 30-year affiliation with the University of Arizona. The facility was renamed to its present designation – Banner University Medical Center.
Banner – University Medical Center Tucson serves as the primary clinical partner for the University of Arizona Health Sciences' (UAHS) numerous multidisciplinary institutes and centers for excellence.
The Banner – University Medical Center is the primary teaching hospital of the University of Arizona Colleges of Medicine, Nursing and Pharmacy.
The Medical Center is affiliated with "centers of excellence," that include:
The University of Arizona Cancer Center
The Arizona Respiratory Center
The Sarver Heart Center
The Arizona Center on Aging
The University of Arizona Steele Children's Research Center
A Worldwide Recognition
These centers have worldwide recognition for their academic, research and clinical activities. Jointly, these centers have contributed to The University of Arizona Medical Center's international reputation.
In 2010, University Physicians Hospital and University of Arizona Medical Center, along with their affiliated organizations, merged and became known as UA Healthcare.
In 2011, the University Of Arizona Medical Center became The University of Arizona Health Network. For more than a decade, it has been ranked among the nation's best hospitals by U.S. News & World Report. U.S. News & World Report rated The Banner University Medical Center as "high performing" in 11 medical specialties:
Cancer
Cardiology & Heart Surgery
Diabetes & Endocrinology
Ear, Nose & Throat
Gastroenterology
Gynecology
Nephrology
Tucson Facilities
Banner – University Medical Center is Arizona's first academic medical network. It includes
University Campus,
Diamond Children's
South Campus,
Additionally there are some 40 clinics, a health plan division and the practice plan for medical doctors from the University of Arizona College of Medicine.
Tucson AZ has outstanding medical services for its residents and visitors through out the Tucson Metro area. Nationally and Internationally recognized medial services that are easily accessed from almost every community enhance Tucson's reputation as a great place to call home.
Banner – University Medical Center
Campus Location – Campbell Ave & Speedway
1501 N. Campbell Ave.
Tucson, AZ 85724
MAP
Visit the U of A Medical Center website for more information.
Conclusion
Thank you for visiting www.premiertucsonhomes.com! It's one of the top real estate websites in Tucson. Our clients tell us that.
Our website provides information on communities and neighborhoods in the greater Tucson area. Want more? Give us a call – 520-940-4541. We are ready to answer your questions and help you get the information you are looking for.
We are a top Realtor duo in Tucson, AZ since 2002. Read our client testimonials. Give us a call. We look forward to making your home buying or selling experience enjoyable YOU!
Considering Tucson as a future home OR looking for an escape from those nasty winters? We can help!
Sign UP to receive daily HOME TRACKER UPDATES - OR - Our Monthly NEWSLETTER. And get regular updates on the Real Estate Market and events in Tucson, AZ.
Questions about the Tucson Real Estate Market or Tucson Homes for Sale? Call Us - 520 940 4541 OR complete the - CONTACT FORM - and we will get right back to you!
By the way, if you want to learn more about one of the mountain ranges in Tucson – Check out the Rincon Mountains