Visit Tucson Recommended By Top Travel Adviser In The World
Fodor's List Of The Top Destinations To Visit In 2019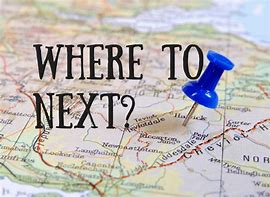 A top travel guide says visiting Tucson is a must destination next year. And in our opinion its a great place to visit or live any year.
Fodor's "Go List" for 2019, identifies 52 places as "must-visit destinations. The list includes cities, countries, and parks throughout the world. And guess what!
Tucson, Arizona is on the list. One of the 52 places in the WORLD you should visit in 2019!
Now the places on the list are exceptional. And "visit Tucson" is right there with places such as;
A Sample Of The Worldwide Destinations
Kuala Lumpur, Malaysia
Uluru-Kata Tjuta National Park, Australia
Yunnan Province, China
Oslo, Norway
Some In The USA
Bears Ears National Monument, Utah
Nashville, Tennessee
Detroit, Michigan
Rapid City, South Dakota
Hawaii
Bywater District, New Orleans, Louisiana
Georgia
Downtown Los Angeles, California
Key West, Florida
The Catskills, New York
Big Bend National Park, Texas
Why Tucson Is On The List
The reasons to visit Tucson included its vast desert landscape and culture. A culture that embraces Mexican-inspired food and majestic saguaros. Downtown Tucson's is also noted for its architecture. Adobe brick painted in vibrant colors.
Writer Michelle Rae Uy encouraged visitors to grab a bike and hit the bike and running trails in the area. There is over 200 miles of surfaced bike path throughout greater Tucson. And Tour de Tucson is one of the largest annual events in Tucson.
No pun intended, but Tucson Offer A Little Bit Of Everything Under The Sun. Arizona sun anyway.
Do sunshine filled days, epic sunsets and rugged mountain ranges get you stoked? Then a visit to Tucson is for you.
If they don't, then go to one of the other places on the list. Oslo Norway maybe.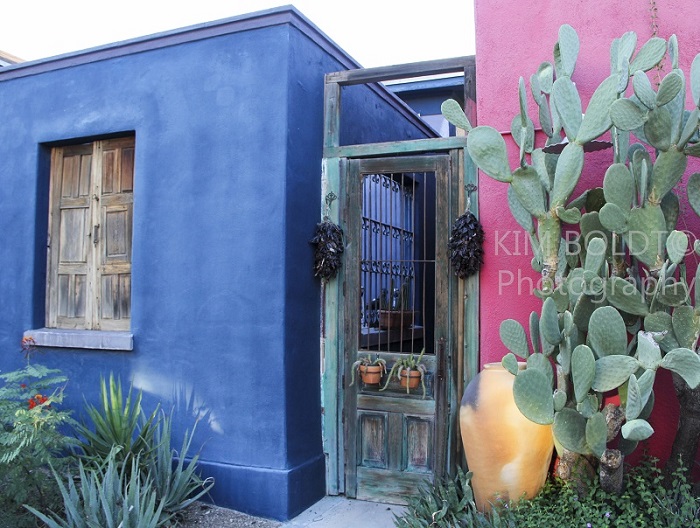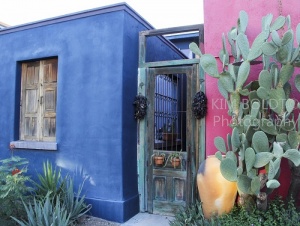 But what self-respecting traveler wouldn't like them? Not to mention charming adobe architecture painted in vibrant colors. And the wide-open spaces blanketed in saguaro.
And the food. Hearty helpings of Mexican and Mexican-inspired dishes?
Tucson is in the Sonoran Desert. And if there is any thing better than Tucson's great outdoors, its the culture. A culture where Spanish and Native American traditions co-exist with Anglo American ones.
A visit to Tucson is a dream vacation. A healthy mix of exploring the desert, an eclectic art scenes, and great food. And if you are so inclined, going out for a drink or two.
And there are always things to do during your visit and you probably won't have a rain out during you stay.
Places To Stay
Like any other big city, Tucson has a lot of accommodations. From budget to luxury. With mid-range priced lodging as well.
And for those with a bent for camping, put the Catalina State Park on your list. You can let your fingers dance on the key board to find a place that fits your budget and tastes. Or, start your "place to stay" search – right here.
Looking For A Day Trip?
There are dozens of place to go on a day trip. But for some you will need 2 days. For a glimpse of the old west head to Tombstone. About and hour from Tucson.
What more grand? Head north to the Grand Canyon. About 5 hours. This is an over nighter.
Thinking of a frosty margarita? One on the best is at Wisdom's Cafe in Tumacacori, AZ. Its been there since the 1920's. On the way, stop in Tubac. Art, trinkets and pottery at every turn.
Golf Anyone?
A trip to visit Tucson will give you an opportunity to play some great courses. From the challenges of the Golf Club At Dove Mountain to the daily fee course at Randolph Park. They will test your game and provide stunning beauty at the same time.
When to Go
Tucson's year-round sunshine might tempt travelers to visit any time of the year, but beware! The summer months can be hot. To help you plan your trip to visit Tucson, here is a profile of Tucson's weather.
Conclusion
Tucson is a great place to visit and a wonderful place to live. We have lived in Tucson, AZ since 2002 and our only regret is we didn't get here sooner.
So if you are planning your travel book for 2019, put Tucson on you list. Where a modern urban city meets the old west. It not just fun, its Tucson!
Thank you for visiting www.premiertucsonhomes.com! It's one of the top real estate websites in Tucson. Our clients say that, not us.
Our website provides information on communities and neighborhoods in the greater Tucson area. Want more? Give us a call – 520-940-4541. We are ready to answer your questions and help you get the information you are looking for.
We are a top Realtor duo in Tucson, AZ since 2002. Read our client testimonials. Give us a call. We look forward to making your home buying or selling a home an enjoyable experience for YOU!
Sign UP to receive daily HOME TRACKER UPDATES - OR - Our Monthly NEWSLETTER. And get regular updates on the Real Estate Market and events in Tucson, AZ.
Questions about the Tucson Real Estate Market or Tucson Homes for Sale? Call Us - 520 940 4541 OR complete the - CONTACT FORM - and we will get right back to you!