An Appraisal Is Required For Mortgage Processing

Critical Points To Understand In An Appraisal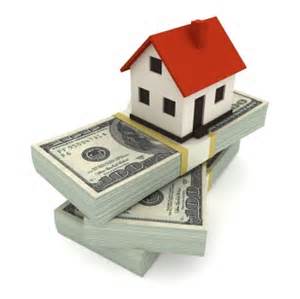 What is an appraisal for a home? Simply, it is one of the last pieces in obtaining a home mortgage, but a big one! The appraisal establishes the "value" of the home being purchased compared to the purchase price and the amount of the mortgage.
Update On The Home Appraisal Process – January 2015
Numerous factors come into play when a lender makes their commitment to finance a home loan. Lenders investigate at a borrower's financial picture, including information such as income, standing debt, and savings.
They also evaluate a borrower's credit; good credit is vital to securing a home loan. Other factors, such as a steady employment history, go toward a lender's decision on whether a prospective borrower is a good risk for a loan.
What is an appraisal in the eyes of a Tucson home buyer
As part of the mortgage loan process, lenders need to know that the "value of a home" being purchased compares to the purchase price.
An appraisal establishes a homes value for the lender. To ensure the creditability for lenders, appraisals are done by a state licensed appraisers. Appraisers will review the home against "comparable" homes sold in the local area or neighborhood and give their opinion of its value. Their opinion is documented in a written report when their work is completed.
So, what is an appraisal? It is a licensed appraiser's opinion of the value of a home in the area is is located under current real estate market conditions. If a home doesn't appraise for at least the purchase price, lenders won't lend.
As a home buyer, you will be provided a copy for the appraisal. You paid for it, you own it. But you can't order the appraisal! If the home you want to purchase, doesn't appraise, talk with your Realtor about getting a price adjustment from the seller.
What is an appraisal in the eyes of a Tucson home seller
Whenever you are selling a home, you want to price your home at its fair market value in the current real estate market conditions. This should be done for two reasons.
1 – To attract buyers to your home. If the price is "over the market" in your area, buyers will likely exclude it from their home search. Most buyers have a price range in which they look. If a home is priced out of that range, they may not even take the time to look.
2 – Obviously, if the buyer is financing the purchase, the home must appraise at or above the purchase price in order for the buyer to obtain a mortgage.
As a seller, it is important to select a Realtor with the professional skills to work with in setting the selling price for your home in the current market conditions. In a situation where there haven't been any homes recently sold in your area, it may be appropriate to have an appraisal to validate your selling price.
Discuss this option with your Realtor to determine if the expense is worthwhile. Most Realtors are qualified to establish the "market value" and listing price for a home.
If you and your Realtor elect to have a "pre-listing" appraisal done here are a few points pay particular attention to in the appraisal report. Verify square footage, number and type of rooms, date of original construction, and all basic features of the property. Be sure that any updates or renovations are included in the appraisal report. Point out any inaccuracies to the appraiser and have the report updated as needed.
You won't be able to influence the appraiser that prepares the appraisal report, but here are some home appraisal tips that might help.
Summary



Whether buying or selling a home, select a Realtor as you would an accountant, attorney or a trusted adviser. Select them because you are confident they are experienced and honest. They will be able to answer the question – what is an appraisal – and other questions about buying or selling a home in Tucson AZ.
Conclusion
Thank you for visiting www.premiertucsonhomes.com! It's one of the top real estate websites in Tucson. Our clients tell us that.
Our website provides information on communities and neighborhoods in the greater Tucson area. Want more? Give us a call – 520-940-4541.
We are ready to answer your questions and help you get the information you are looking for.
We are a top Realtor duo in Tucson, AZ since 2002. Read our client testimonials.
We look forward to making your home buying or selling experience enjoyable YOU!
Sign UP to receive daily HOME TRACKER UPDATES - OR - Our Monthly NEWSLETTER. And get regular updates on the Real Estate Market and events in Tucson, AZ.
Questions about the Tucson Real Estate Market or Tucson Homes for Sale? Call Us - 520 940 4541 OR complete the - CONTACT FORM - and we will get right back to you!